Hunter Rush joined GOCO as our communications intern in June, and we're thrilled to have him on board this summer. Hunter joins Rosemary Dempsey, GOCO Director of Communications, and Laura Cardon, GOCO Communications Coordinator, to round out our marketing and communications efforts.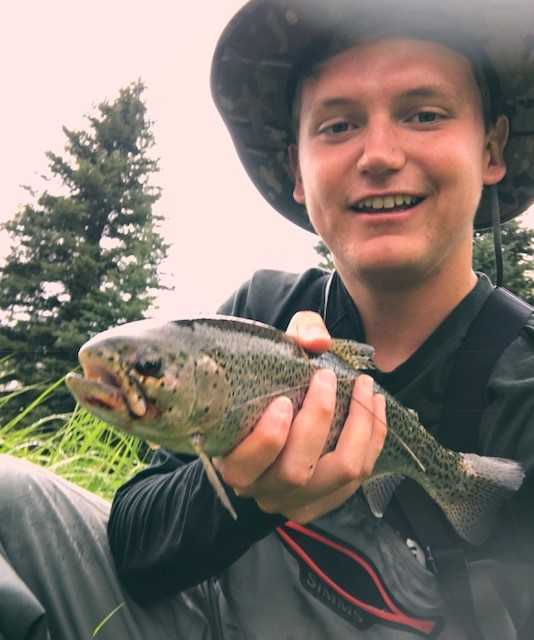 What did you do before you came to GOCO?
I'm going into my senior year at the University of Colorado at Boulder where I study strategic communication and advertising with a minor in business analytics. I'm also treasurer of the College of Media, Communication, and Information Student Governing Board. I've worked a few different jobs such as land surveying and at a car wash, but this is my first internship.
What brought you to GOCO? 
I've never lived anywhere besides Colorado. I love the outdoors and was interested in GOCO from the day I found out about it. GOCO is unique and something that so many other states wish to have. When I found out GOCO was looking for a communications intern, I immediately jumped on it. I can't think of a better way to use my marketing and communications background than to help the state I love.
What has been your favorite part of working here so far?
The entire staff is incredibly knowledgeable and helpful. I've learned so much about land conservation and grants in a short amount of time. They treat me as part of the staff rather than just an intern. I've been involved with many projects and getting hands-on experience from day one.
What is your typical day like?
I'm involved with communications efforts across the board daily – writing press releases and blog posts, working on the annual report, managing Generation Wild social media and reaching out to partners, meeting with local governments, and anything else that helps spread the word about GOCO's amazing work.
What are some of your favorite things to do outdoors? 
I enjoy hunting, fishing, camping, and hiking. The mountains are my favorite place to be.
Where is your favorite place to get outdoor in Colorado?
I've spent a lot of time near Gunnison. The forest there feels endless and almost untouched by humans. It's the perfect place to disconnect for a weekend. When I want to stay close to home, my favorite place to hike is Chautauqua Park in Boulder.
What is your most memorable outdoors mishap? 
A couple years ago, I was driving an ATV when it rolled and proceeded to tumble about 100 feet down a canyon. I was terrified to tell my dad about the ATV. Long story short, he was happy I walked away from the accident okay, and we were eventually able to get it out of the canyon.
What is the coolest wildlife you have spotted while outdoors in Colorado?
I saw a porcupine at Winter Park once while skiing. It doesn't sound that cool, but in all my years of seeing wildlife while hunting and camping, it's the only time I've ever seen a porcupine.