There's a lot of fanfare around grant awards, but what happens after the ceremonial checks are presented, the reporters have published their articles, and the interviews are over? Our grantees get down to business.
Each year, we award funding through competitive grant programs to communities across the state and to Colorado Parks & Wildlife. Grantees are typically allowed about two years to complete projects. A cool $12 million went out the door in December as 25 projects wrapped up before the end of 2016. Keep scrolling:
Applewood Golf Course Acquisition
The permanent protection of Applewood Golf Course was our first Protect Initiative project to close, wrapping up just six months after initial Protect grant awards were made. A $3 million GOCO grant helped Prospect Park and Recreation District keep Applewood from being developed after hundreds of Golden residents rallied together for its protection. Read the press release about the acquisition here >>
Bennett Community Playground
Located adjacent to community ballfields and trails, the playground at Bennett Elementary School functions as a de facto town park. But the 23-year-old playground was unsafe and didn't meet ADA-accessibility standards or Bennett's vision for a healthy, active community. More than $276,000 from GOCO helped construct a new playground, outdoor classroom, grass field, and improved pedestrian access. Find out more about how GOCO funds local park and outdoor recreation projects >>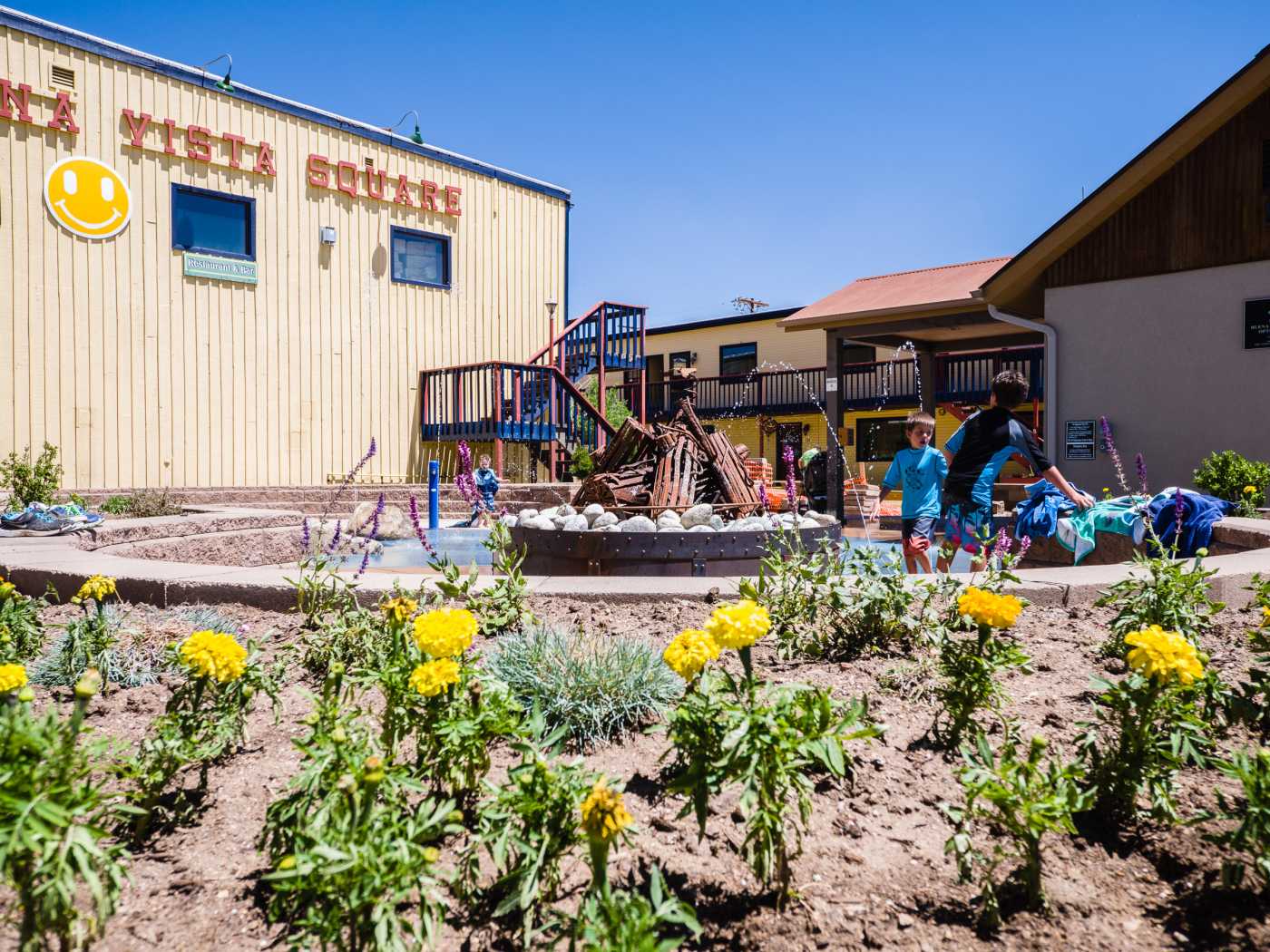 Buena Vista Square Optimist Park
The Town of Buena Vista received a $45,000 mini grant from GOCO to build a splash pad at Optimist Park, located within walking distance of 60% of residents. The town has no municipal swimming pool, and the community raised $15,000 to bring the project to fruition. Find out more about how GOCO funds local park and outdoor recreation projects >>
Clear Creek County Portion of Clear Creek Canyon Trail Project
A $2.7 million GOCO grant helped Clear Creek County build two miles of trail from Tunnel 6 east to the Jefferson County line along Highway 6. The county also built access to Clear Creek and added trailhead parking and a restroom with GOCO funding. The project is part of a larger trail project, with $9 million total committed from GOCO to build the Peaks to Plains (P2P) trail along the steep walls of Clear Creek Canyon. Read the original press release about GOCO's River Corridor Initiative from 2013 >>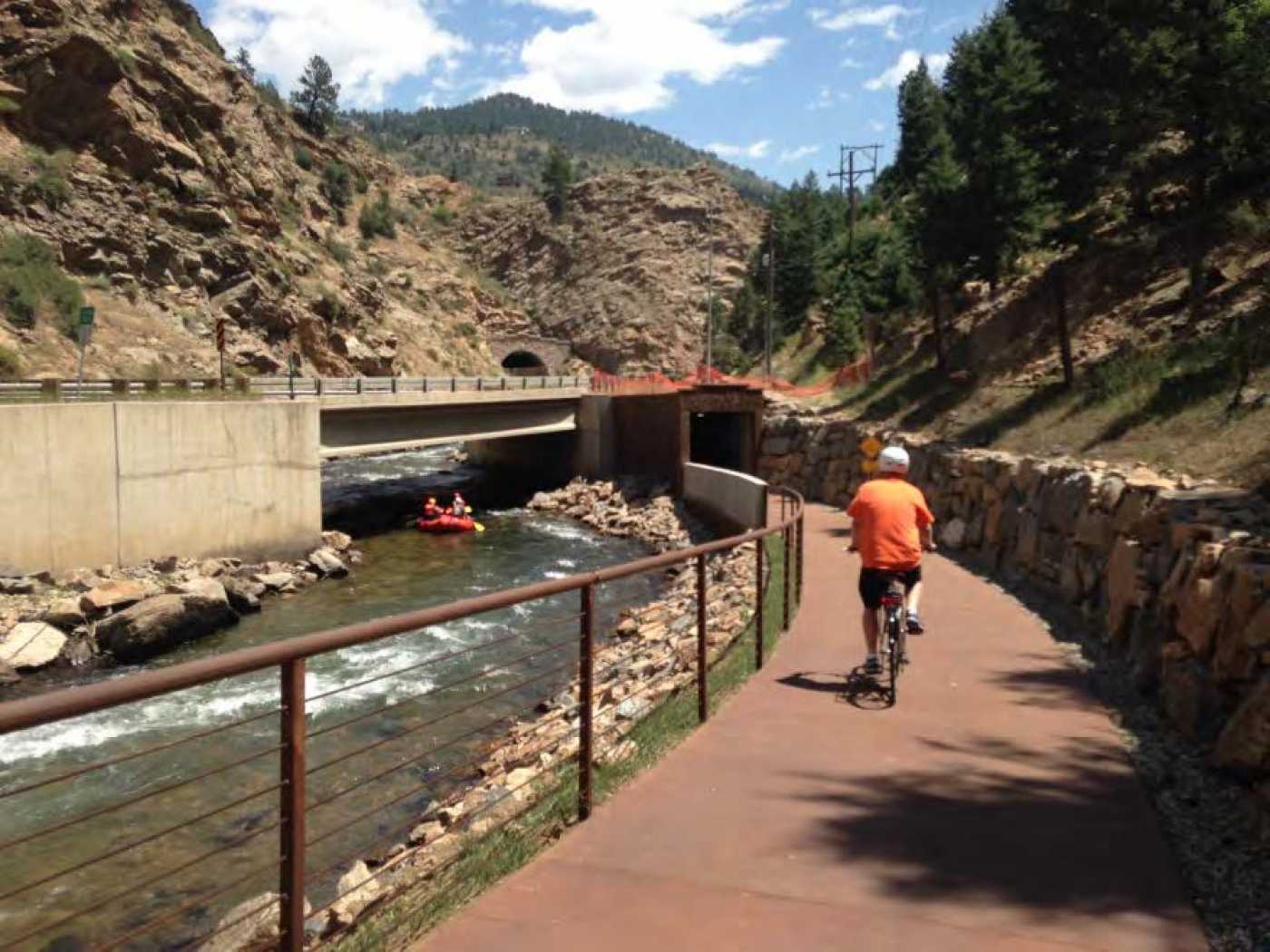 Colorado Land Trusts and Finance
The Colorado Coalition of Land Trusts invested a $32,000 GOCO grant to create a finance course as a continuing education opportunity for Colorado land trusts. With the help of the University of Denver's Daniels School of Business, CCLT developed and executed eight hours of curriculum in three locations across the state. Learn how GOCO helps improve best practices in Colorado land conservation >>
Community Nature Playground at Louisville Elementary
Louisville Elementary School received a $45,000 GOCO mini grant to replace its kindergarten playground, which was unsafe and did not meet ADA standards. Parents and kids helped design the new playground, bringing Louisville families a nature-inspired play area for young children. Find out more about GOCO grants for schools >>
Crystal Canyon Conservation Easement
The 4,000-acre Crystal Canyon parcel of Walker Ranch in Pueblo County was permanently conserved with the help of nearly $1 million in GOCO funding. The Nature Conservancy worked with the Walker Family to protect this piece of their 63,000-acre ranch, where the Walkers also helped reintroduce the endangered black-footed ferret. Learn more about GOCO's efforts to conserve critical landscapes in Colorado >>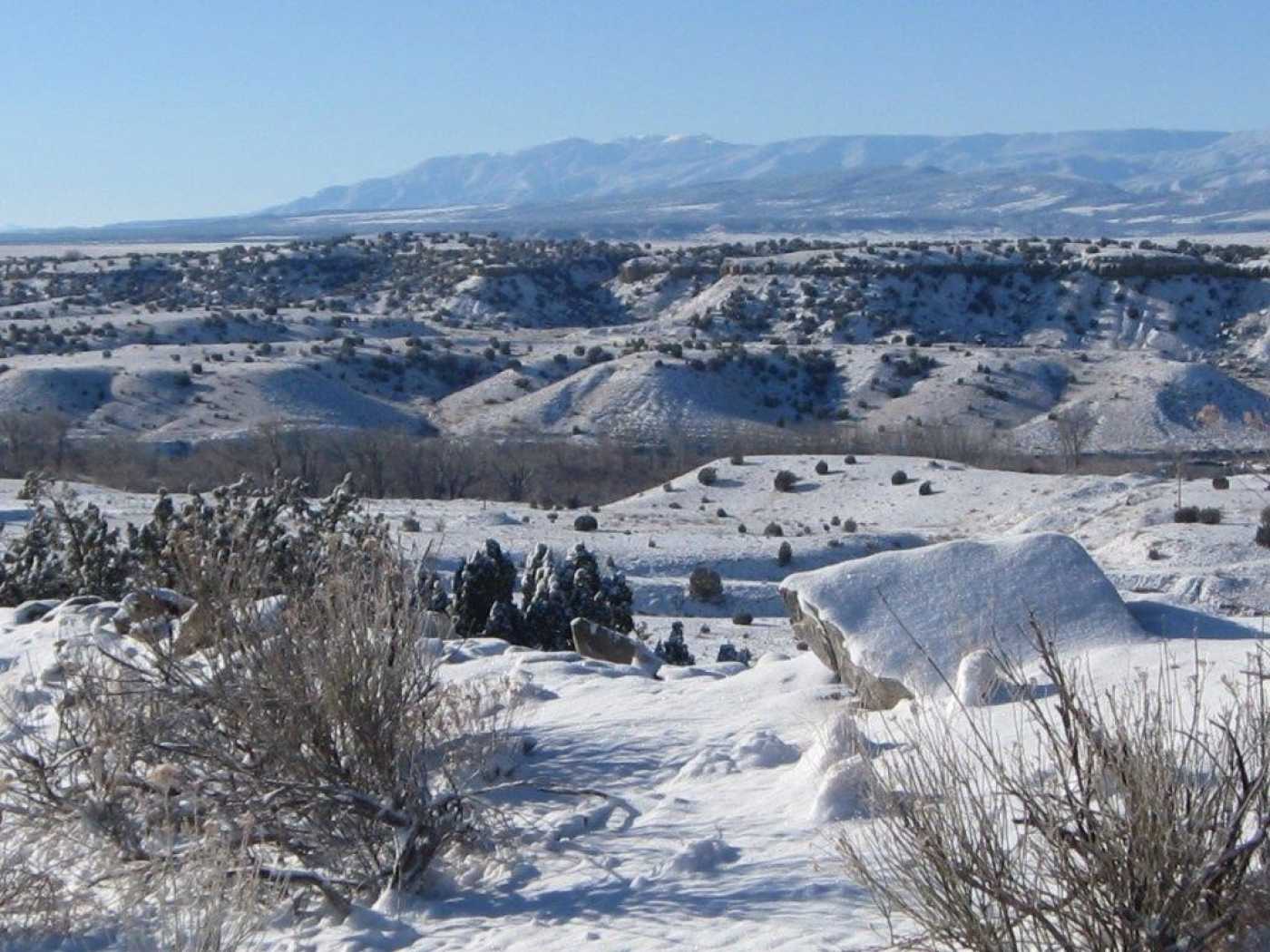 Evergreen Community Garden at Wilmot Elementary
Just under $44,000 from GOCO built 30 new gardening plots and a nature-themed play area at Wilmot Elementary. The Evergreen Park and Recreation District (EPRD) partnered with Evergreen's Alliance for Sustainability on the garden, which is shared by elementary and high school students, EPRD's special needs program, and the nearly 800 children living within one mile of Wilmot. Learn more about EAS+Y's work in Evergreen >>
Holyoke Ball Park Enhancements
The City of Holyoke invested GOCO funds in much-needed updates to its aging ballfields. Sunken dugouts built in 1954 were near collapse before the project started. The city also added a biking and pedestrian trail and installed awnings at this popular baseball facility. Find out more about how GOCO funds local park and outdoor recreation projects >>
Jim Creek Riparian Protection and Restoration Project
In Conejos County in southern Colorado, a $15,493 GOCO grant helped the county and Trout Unlimited create a buffer around Jim Creek, where cattle grazing had degraded river and stream habitat. The project installed five miles of wildlife-friendly cattle fencing, replanted native vegetation, and provided local Adams State University students with hands-on learning opportunities. Read about the latest round of GOCO habitat restoration grants >>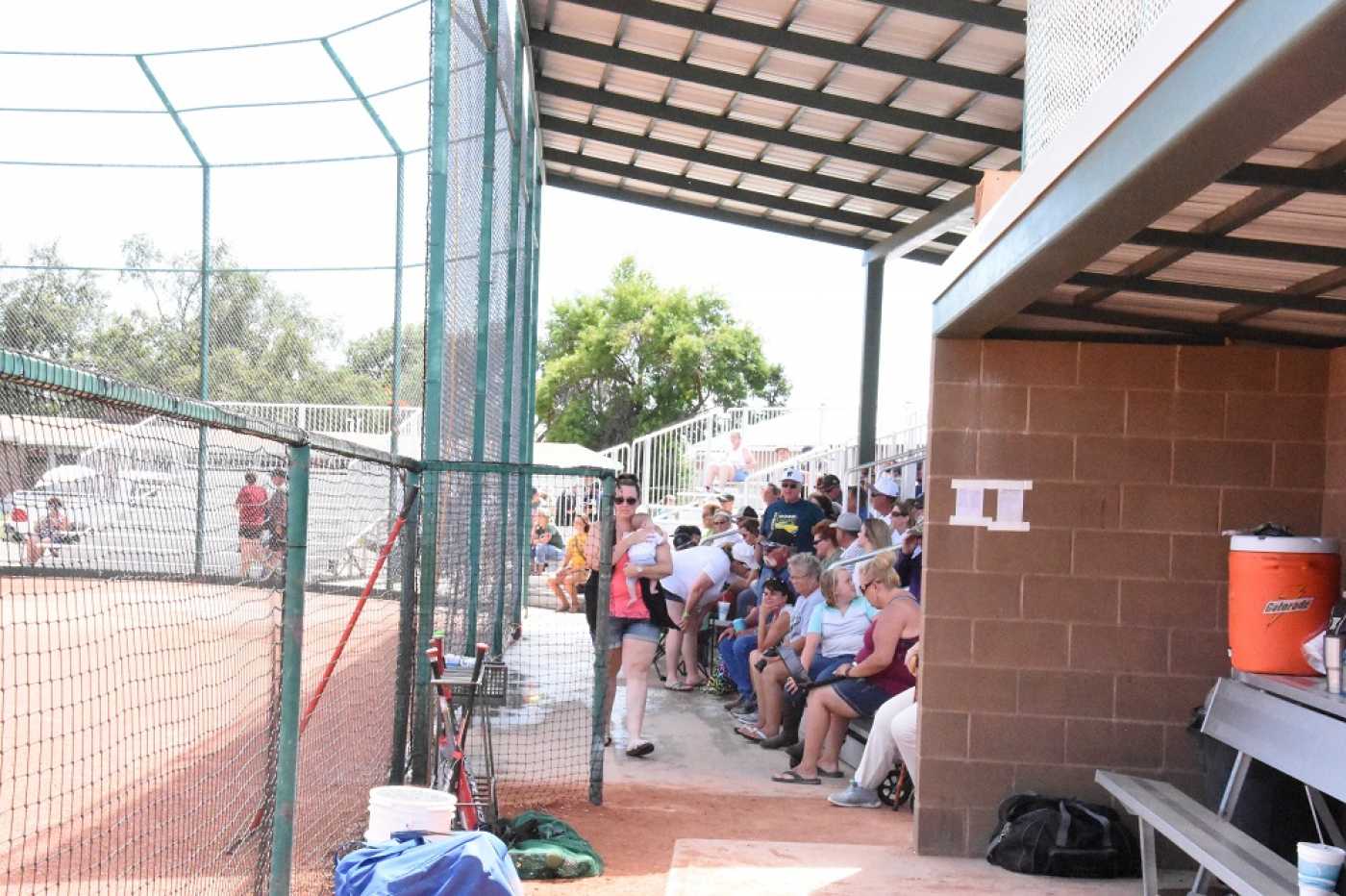 Joe Stephenson Expansion Land Acquisition
The Town of Bayfield in southwestern Colorado invested more than $305,000 in GOCO funds to expand popular Joe Stephenson Park. The new land acquisition added 23.6 acres to the park, connecting other town property and providing new recreation opportunities along the Pine River. Read about other small towns that benefited from GOCO grants in that funding round >>
Manitou Springs Open Space Master Plan
The City of Manitou Springs put a $75,000 GOCO grant to work to evaluate, update, and expand its 1997 Open Space plan. The new plan includes a vision for parks, trails, and environmental changes brought on by population growth and natural disasters. See what other plans took shape in the same grant cycle >>
Meadow Park Flood Recovery Project
The September 2013 floods did more than $50 million in damages to the Town of Lyons, destroying most of its park system. Meadow Park, now known as LaVern M. Johnson Park, is one of the town's key economic drivers; with $1 million in GOCO flood recovery funding, the park was useable by the next summer festival season and was completely rebuilt by fall of 2016. See the grand re-opening here >>
Poudre River Trail Corridor Improvement Project
Larimer County, in partnership with Greeley, Fort Collins, and Timnath, ended 2016 by finishing the Poudre River Trail Corridor Improvement Project, a $5 million project years in the making to create an integrated open space, trail, and outdoor recreation resource in northern Colorado.
Greeley finalized five land acquisition projects in December, and Larimer County completed the acquisition of three additional parcels for trails to be built on. In total, the project built five miles of the Poudre River Trail (PRT), acquired nearly 1,000 acres for public outdoor recreation, and built new connections from Greeley neighborhoods to the existing PRT. Read the original press release about GOCO's River Corridor Initiative from 2013 >>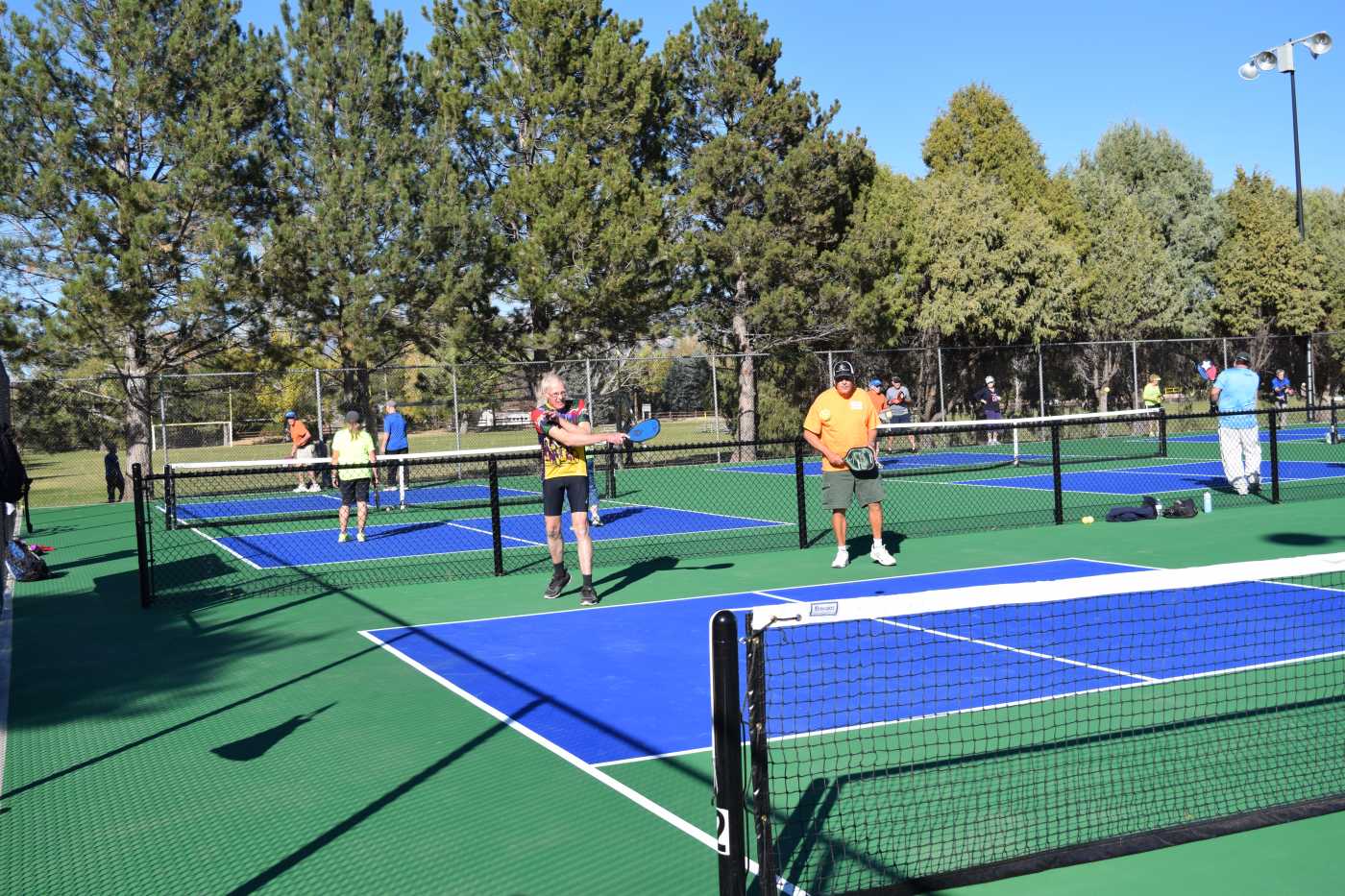 Rouse Park Pickleball Courts
Cañon City received a $91,534 GOCO grant to convert two unusable tennis courts into pickleball courts for its local league, which grew from six to 90 players in the last three years. The tennis courts have been closed since 2012 due to their condition, and Cañon City realized an opportunity to expand outdoor recreation options for its residents. Read more about the project in the Cañon City Daily Record >>
Salida River Trail
A $489,614 GOCO grant helped the City of Salida build three new trail sections, connecting 2.5 miles of trail from downtown to Sands and Frantz Lake Wildlife Areas. The project built soft- and hard-surface trails, kiosks, benches, a water fountain, and a restroom for trail users. The grant was part of GOCO's $8 million Paths to Parks Initiative, a precursor to our new Connect Initiative. See what other trails Paths to Parks funded >>
Sand Creek Regional Greenway Trail Plan
Last updated in 1995, the City and County of Denver invested a $75,000 GOCO grant to update its Sand Creek Regional Greenway Master Plan. The process developed final construction documents for parallel trails along Sand Creek to improve local and regional access for bicyclists and pedestrians. Find out more about the Sand Creek Regional Greenway >>
Triple Creek Greenway Corridor Phase 3 – Murphy Creek
The Trust for Public Land partnered with the City of Aurora to acquire nearly 78 acres near East 6th Avenue and South Picadilly Road. The land acquisition is part of a $1.7 million project to complete a continuous 27-mile trail from the South Platte River to Aurora Reservoir. Learn more about the Trust for Public Land's work on this trail project >>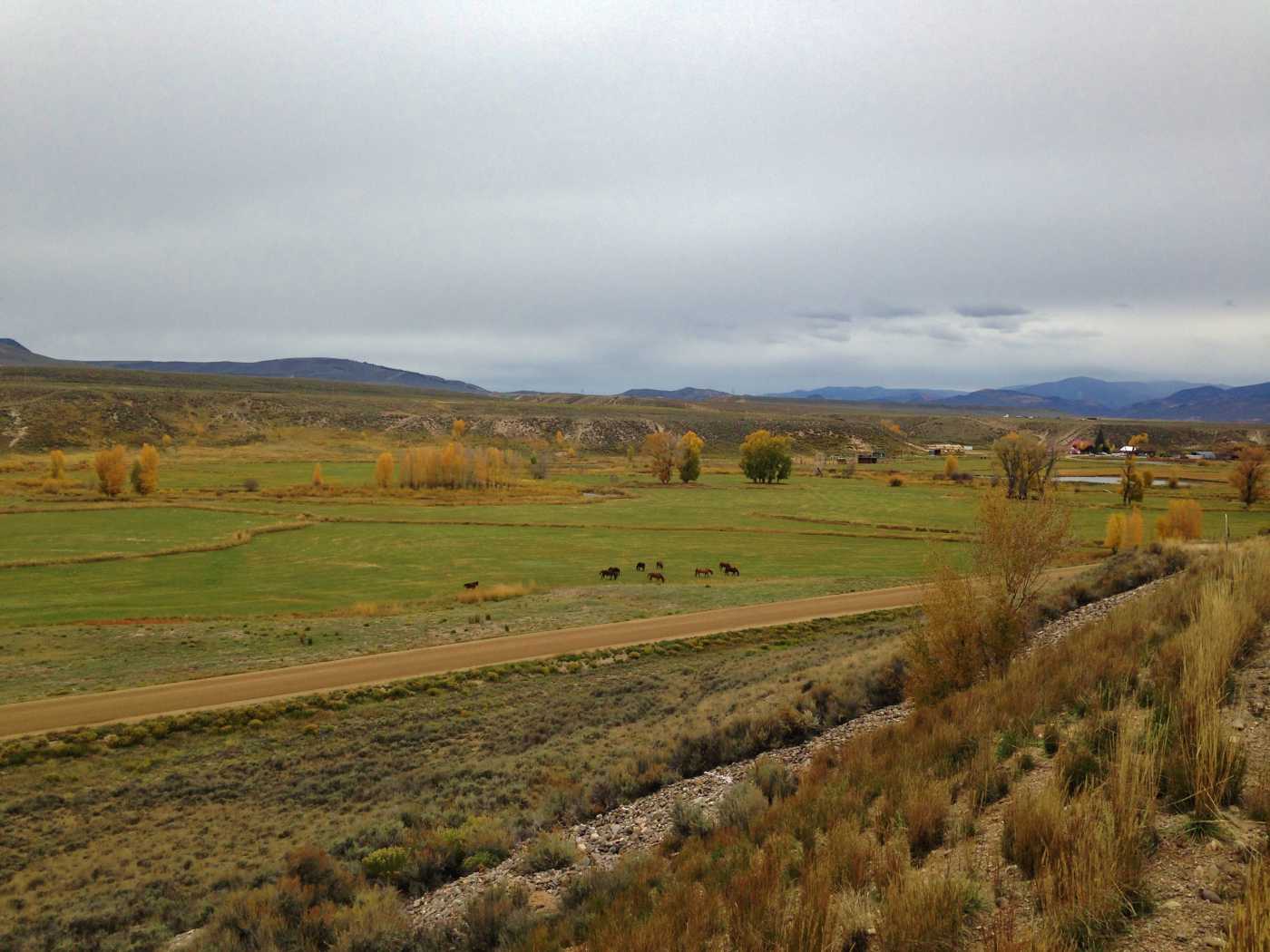 Troublesome Creek Ranch
The Conservation Fund received a $788,328 GOCO grant to conserve the 622-acre Troublesome Creek Ranch near Kremmling. The ranch is highly visible from the Colorado River Headwaters National Scenic and Historic Byway, and thousands of Amtrak California Zephyr passengers enjoy the ranch's incredible scenery each year. This project also protected 2.5 miles of Troublesome Creek. Read about other GOCO-funded land conservation projects >>
White River Valley Ranchland Conservation Initiative – Sheridan
Colorado Cattlemen's Agricultural Land Trust (CCALT) conserved the third and final ranch that is a part of its White River Valley Ranchland Conservation Initiative in northeastern Colorado. The 1,573-acre Bar Seven Ranch, owned by the Sheridan family, provides scenic views, gives wildlife a home, and contains productive agriculture and water rights. Learn about Bar Seven's history in CCALT's full press release >>
Interested in Learning More? GOCO funding has built parks and trails, helped communities recover from floods and schools build new playgrounds, protected wildlife habitat and open space, and improved outdoor amenities like campgrounds and boat ramps. We're funded completely by Colorado Lottery proceeds and have invested in more than 4,900 projects in all 64 counties. Read our annual report for more information >>