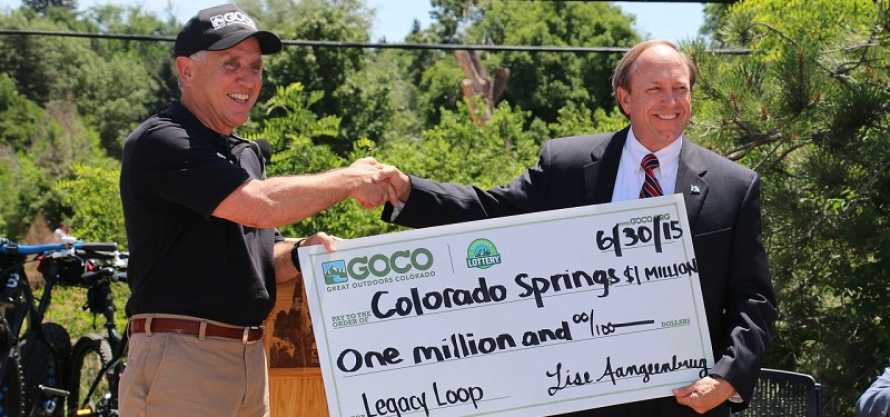 Former GOCO board member Dave Palenchar and Colorado Springs Mayor John Suthers celebrate the groundbreaking of the Legacy Loop trail project.
We are happy to help you share the good news of your grant award and to be a resource for any other communications needs you may have for your GOCO grant. We would love to attend any grand opening or other milestone events. We ask for 30 days notice so we can do our best to have a staff or board member attend your event.
communications guidelines 
Download GOCO's brand standards from Dropbox »
Download the GOCO communications guidelines »
Download the GOCO and Generation Wild logos from Dropbox »
When possible, please use the full-color version of GOCO's logo. If you are printing on a dark background, please use the white version. For black and white printing, please use the all-black version of the logo.
press release Template and talking points
Download our press release template »
Talking and writing about Great Outdoors Colorado »
The tips sheet includes talking points, words to use and avoid, and our elevator pitch.
signage request forms
To request GOCO signs for your project, use the forms available on our administration forms page.
other RESOURCES
Photo and video release form »
If you don't have your own photo or video release form, download ours to use when taking photos or videos of people, especially minors.
Questions?
Contact Rosemary Dempsey at rdempsey@goco.org or 303.226.4530.