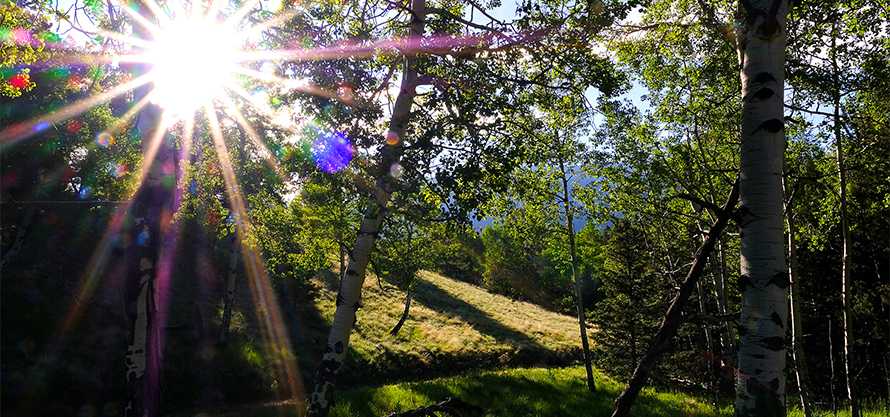 Mueller State Park. Photo courtesy of CPW.
New in 2021, the GOCO Fellowship Program offers young people from diverse backgrounds an opportunity to prepare for careers in the outdoors, gaining meaningful experience in the fields of conservation, outdoor recreation, and stewardship and growing a professional skillset to apply to future endeavors. 
Through the Fellowship program, GOCO will fund two-year positions at select partner organizations, aligning fellowship roles with specific organizational needs, while offering a broad spectrum of job training and leadership development opportunities for all participants. 
Given the unique mission and priorities of each partner organization, no two Fellowship experiences will be the same. However, fellows can expect to gain tangible experience from passionate, dedicated professionals at well-established entities. Fellows may spend time outside of their home organizations to work with local communities on outdoor-oriented projects and serve as representatives to regional collaboratives. To foster a culture of continuous learning, GOCO will cultivate a mentor network to support fellows while they are engaged in the program and beyond.
GOCO and its partners aim to reduce barriers to careers in the outdoors and positively introduce young people to compelling lines of work and the many benefits of choosing outdoor careers. We hope GOCO fellows carry a passion for Colorado's outdoor spaces into their future roles as community leaders.
WHO CAN APPLY
This program is by invitation only for entities eligible to receive GOCO open space and local government funds, as listed here: 
Colorado municipality or county
Title 32 special district eligible to receive distributions from the Conservation Trust Fund
Political subdivision of the State of Colorado that includes in its mission the identification, acquisition, or management of open space and natural areas
501(c)(3) non-profit land conservation organization that includes in its mission the identification, acquisition, or management of open space and natural areas, e.g., land trusts
Colorado Parks and Wildlife
WHEN TO APPLY
January 2021: RFP released 
February 2021: RFP deadline 
March 2021: GOCO board approval
April 2021: Job descriptions posted and application period open
May 2021: Fellowship interviews
July 2021: Fellowships begin
QUESTIONS
Contact Chris Yuan-Farrell at cyuanfarrell@goco.org or 303.226.4511.