​​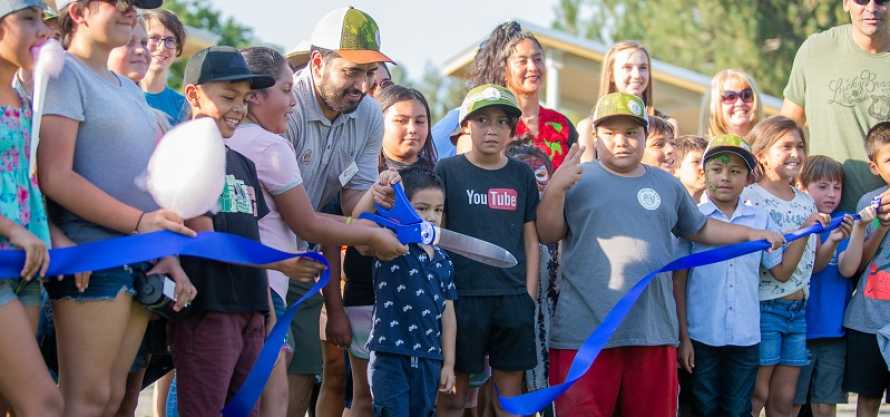 Nature Kids/Jóvenes de la Naturaleza Lafayette. Photo by moxie82inc.
The GOCO board and staff are pleased to announce the official adoption of our 2020 strategic plan. The plan explores a new, values-based approach to grantmaking for GOCO that reflects the priorities of our partners and needs of our state, as well as ideas for how we can support those within our constitutional mission.
To build the plan, GOCO worked with hundreds of its statewide partners and members of the public, holding listening tour sessions in 12 communities and interactive webinars. With the help of your input, as well as lessons learned over our 27-year history and our 2015 strategic plan, GOCO's vision took shape. Of course, we know that this new plan will continue to evolve and improve over time, as we learn alongside you, our partners.
We will continue conversations with partners to inform program and operational development in support of outdoor projects that reflect your values, promote community vitality, and/or are once-in-a-generation opportunities with lasting impacts. GOCO is also committed to advancing equity and will continuously work to break down barriers to our funding and do our part to improve outdoor opportunities and experiences for more people and communities.
We are honored to continue our mission of protecting and enhancing Colorado's outdoor spaces and are excited to see what the future holds as we embark on this journey together.
Download the plan in English >>
Download the plan summary in English >>
Descargar el plan en español >>
Descargar el resumen del plan en español >>

Download the spending plan >>
A Transition year
During fiscal year (FY) '21, which runs from July 1, 2020 to June 30, 2021, we will be working to develop programs and align our staffing structure to the new approach before launching a fully refreshed program portfolio, as outlined in the plan, in FY '22.
In this interim year, given the tremendous need and uncertainty resulting from the COVID-19 pandemic, GOCO is offering a Resilient Communities Program, which will focus on strengthening partner capacity and resources to support new and already-underway conservation and recreation projects. Through this multi-phase program, GOCO hopes to show up for you as a trusted funding partner and provide a system of support that considers unprecedented needs, streamlines funding opportunities, and creates efficiencies for partners and staff.
Our FY '21 grant calendar outlines application dates for this program and others. As always, GOCO staff is available to answer questions you have about our strategic plan, transition year, and future programs.