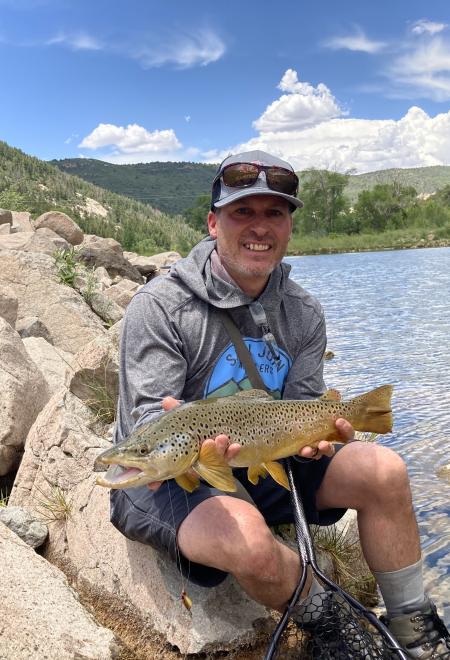 Dan Zimmerer
Parks and Wildlife Partnership Manager
Dan currently serves as the Parks and Wildlife Partnership Manager where he stewards GOCO's relationship with and investments through Colorado Parks and Wildlife (CPW) to pursue shared values in outdoor recreation and conservation.
In his previous role, he served as the statewide partnership coordinator for CPW where he coordinated the annual Partners in the Outdoors Conference and the Colorado Outdoor Partnership. Both are key platforms for organizations across the spectrum of the outdoor industry to gather, collaborate, and discuss how to advance and balance outdoor recreation and conservation in Colorado. While in that role he also helped launch the Regional Partnerships Initiative, a statewide effort to ensure that Colorado's land, water, and wildlife thrive, while also providing for equitable access to quality outdoor recreation experiences.
Dan holds a Bachelor of Science in Natural Resources and has held roles as a park ranger, senior naturalist, outdoor education coordinator, and manager of education outreach and programs. He has served on the Colorado Outdoor Recreation Industry Office Advisory Council and the Colorado Open Space Alliance Steering Committee.
Dan lives in the mountain foothills west of Denver and enjoys spending time fishing, rock climbing, and hiking in Colorado's outdoors with friends and family.
720.601.5625