GOCO's Fiscal Year 2017 annual report is hot off the presses, and we're so excited to share the projects accomplished by our grantees. Consider this your sneak peak - the map of funded projects from July 1, 2016 to June 30, 2017. 
Want a hard copy? We're happy to send you one.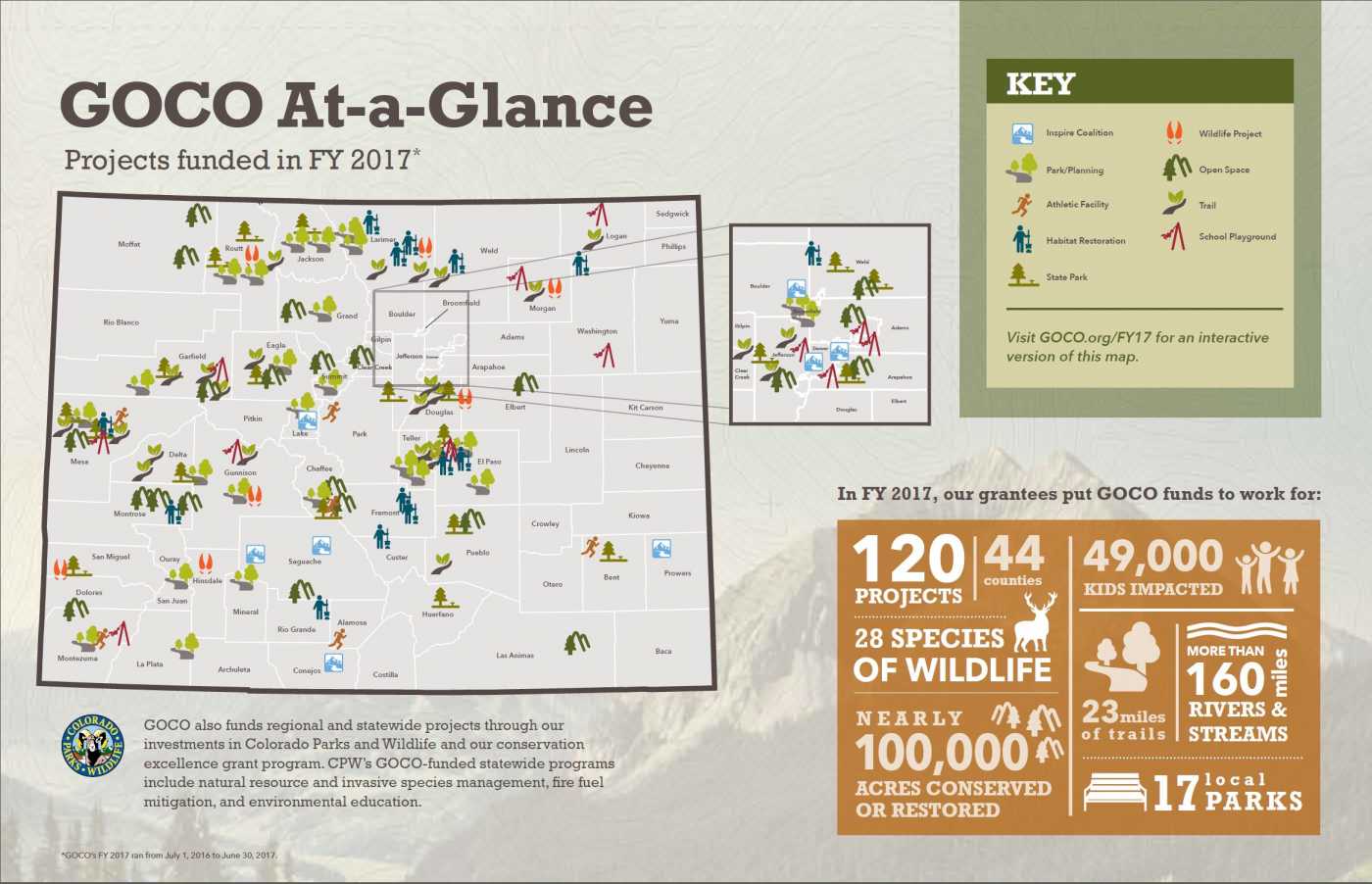 Need one in Spanish? We've got that too...almost. It will be live at www.goco.org/informe in February.