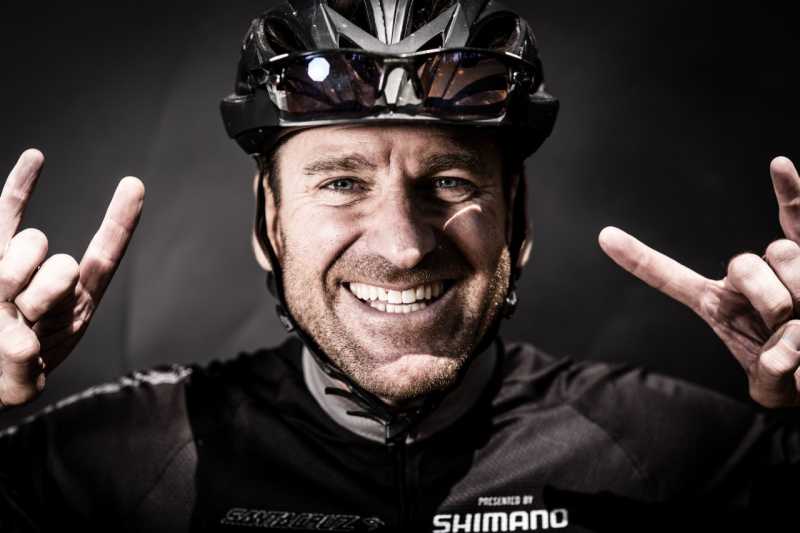 Chris Castilian joined GOCO as our new executive director in March 2017, and we're thrilled to have him on board. (Your new boss has to be pretty cool when he sends this photo as a headshot option, right?) Get to know our fearless leader in this month's edition of Faces of GOCO.
What did you do before you came to GOCO?
I am a recovering lawyer and have worked in a variety of public, non-profit, and corporate settings for my career. Most recently, I worked for a large oil and natural gas company here in Colorado, managing strategic and external functions. 
What brought you to GOCO?
I am a fourth-generation Coloradan and love the outdoors so what else would I be doing (besides enjoying the outdoors?!). But seriously, someone said long ago that GOCO is one of Colorado's greatest ideas, and I am so honored to be part of this organization at this time in our history. GOCO turns 25 this year, we have spent over $1 billion and protected over 1,000,000 acres, and we will be looking forward and setting a path to preserving and protecting all the great reasons we live in Colorado for the next generation.
What has been your favorite part of working here so far?
Getting out and seeing this great state and the tremendous impact GOCO has had on our landscape, reconnecting with old friends, and making new ones across Colorado.
What is your typical day like?
I don't really have a typical day. Some days are spent supporting our amazing staff, while other days I spend a lot of time with our outstanding board, partners, and beneficiaries.
What are some of your favorite things to do outdoors? 
I am on my skis or bike nearly every day in some way or another. I've been a skier since I was four but recently took up back-country skiing and am completely hooked on the challenges and serenity it offers. I am also a huge mountain biker and spend a lot of time training for ultra-endurance or multi-day mountain bike races like the Leadville Trail 100 and the Breck Epic.
Where is your favorite place to get outdoors in Colorado?
I know this sounds cliché, but I love every part of this state. I have a cabin in North Park near State Forest State Park where there are more moose than people. I love the eastern plains for the majestic landscapes and blue skies. I love the San Luis Valley for its beauty and optimism, and I love the western slope for its scenery and traditions.
What is your most memorable outdoors mishap?
I did a two-day adventure race with some friends a few years ago, and it was a non-stop series of mishaps for the three of us. Flat tires, nutrition issues, spending 80% of the water segment sitting in the canoe backwards (which, oddly, makes steering the canoe on a moving river very difficult), flipping said canoe about 100 yards from the pull-out (and conveniently in front of the race photographers), and then running for miles in squishy, water-logged shoes. 
What is the coolest wildlife you have spotted in Colorado?
I have seen plenty of moose near my place in Gould, bighorn rams, elk, deer, birds and raptors. A bald eagle almost hit me once trying to regain flight after pulling a fish out of a river. I have only seen one bear chasing (playing with?) a herd of deer near Telluride, and think I had a mountain lion stalking me once near RMNP. I saw his tail after I heard a loud screech when he gave up on me and settled for a marmot—at least that's what I'm telling myself.