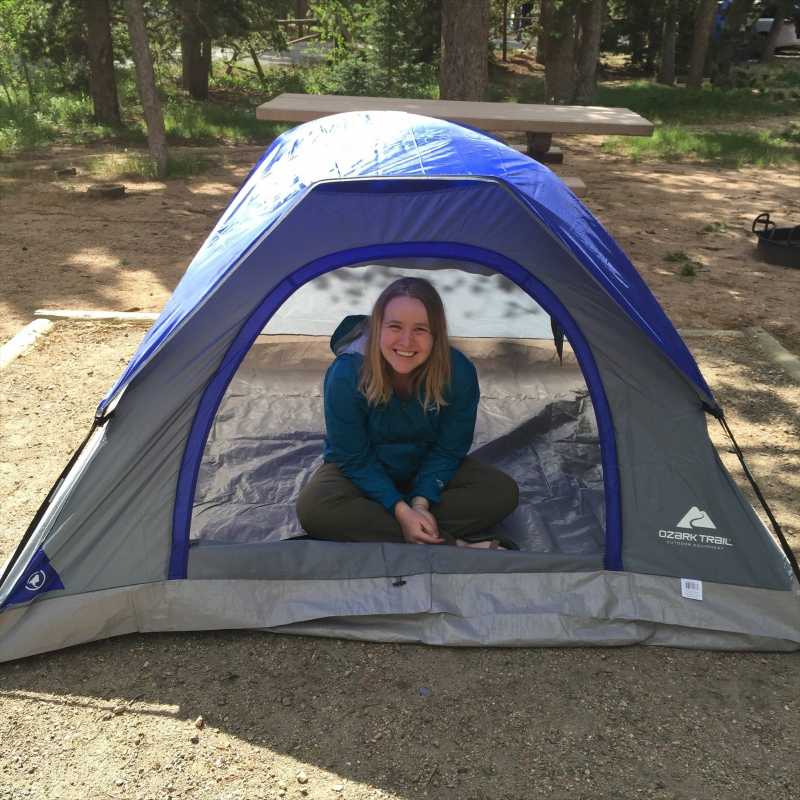 Lauren joined the GOCO communications team at the beginning of 2018. Get to know Lauren in the latest edition of Faces of GOCO. 
What did you do before you came to GOCO?
I'm a junior at CU Boulder studying public relations. Before coming to GOCO, I worked for the Conference Services department on campus as their social media and marketing intern. On campus, I am involved in the Phi Sigma Pi National Honors Fraternity, where I am their PR chair, and with the College of Media, Communication, and Information (CMCI) Student Ambassador program.
Why did you want to work here?
I moved to Colorado for college, but am originally from the Chicago area. Growing up, my family would make annual trips out west for skiing, and it was always my favorite part of the year. I knew that I wanted to eventually move out here, and I am so thankful that I have the opportunity to attend CU and live in my favorite place.
I realized that I would ideally like to work for a nonprofit when I graduate. So when I was looking for jobs, GOCO caught my eye because it combined my passion for Colorado and the outdoors with my interest in nonprofits. I am excited about the work we do here, and look forward to assisting the team with getting GOCO's message out to everyone.
What has been your favorite part of working here so far?
Everyone on staff has been so supportive and helpful as I'm starting out. I love getting to know the people I work with, and everyone else here seems to value that as well.
What is your typical day like?
A typical day includes monitoring social media accounts, attending meetings with other staff, working on larger projects like newsletters and press releases, and checking in with my managers.
What are some of your favorite things to do outdoors? 
I love to ski, hike, and camp. I've been skiing since I could walk, so living in a place where quality skiing is a short drive away has been a dream.
Where is your favorite place to get outdoors in Colorado?
I love going up to Rocky Mountain National Park for hiking and camping, and going to Eldora and Breckenridge for skiing. Eldorado Canyon State Park is also a great place for hiking that is close to Boulder.
What is your most memorable outdoors mishap? 
I've gotten lost skiing more times than I can count. One day, after an unsuccessful attempt to convince some of my friends to drive up to Breckenridge to ski, I decided to take CU's ski bus and go by myself. The day was great, and I skied some great trails that I had not been on before. However, the bus driver made it very clear that we needed to be back at the bus by a certain time, and that they had no problem with leaving people behind if they weren't there.
Turns out that skiing a part of a mountain that you don't know well while also being on a strict time schedule is not the best idea.
I made it back, but only after a couple of desperate phone calls begging them to not leave without me. Granted, I can think of worse things than being abandoned in Breckenridge, but finding my way back would have been interesting.
What is the most interesting wildlife encounter you've had in Colorado?
I unfortunately have not had too many run-ins with wildlife when I've been hiking or camping, but I did see some wild rams on the side of the road while driving up to Winter Park once. It was shortly after I moved here, so I was especially excited since I wasn't used to seeing anything other than the occasional deer.