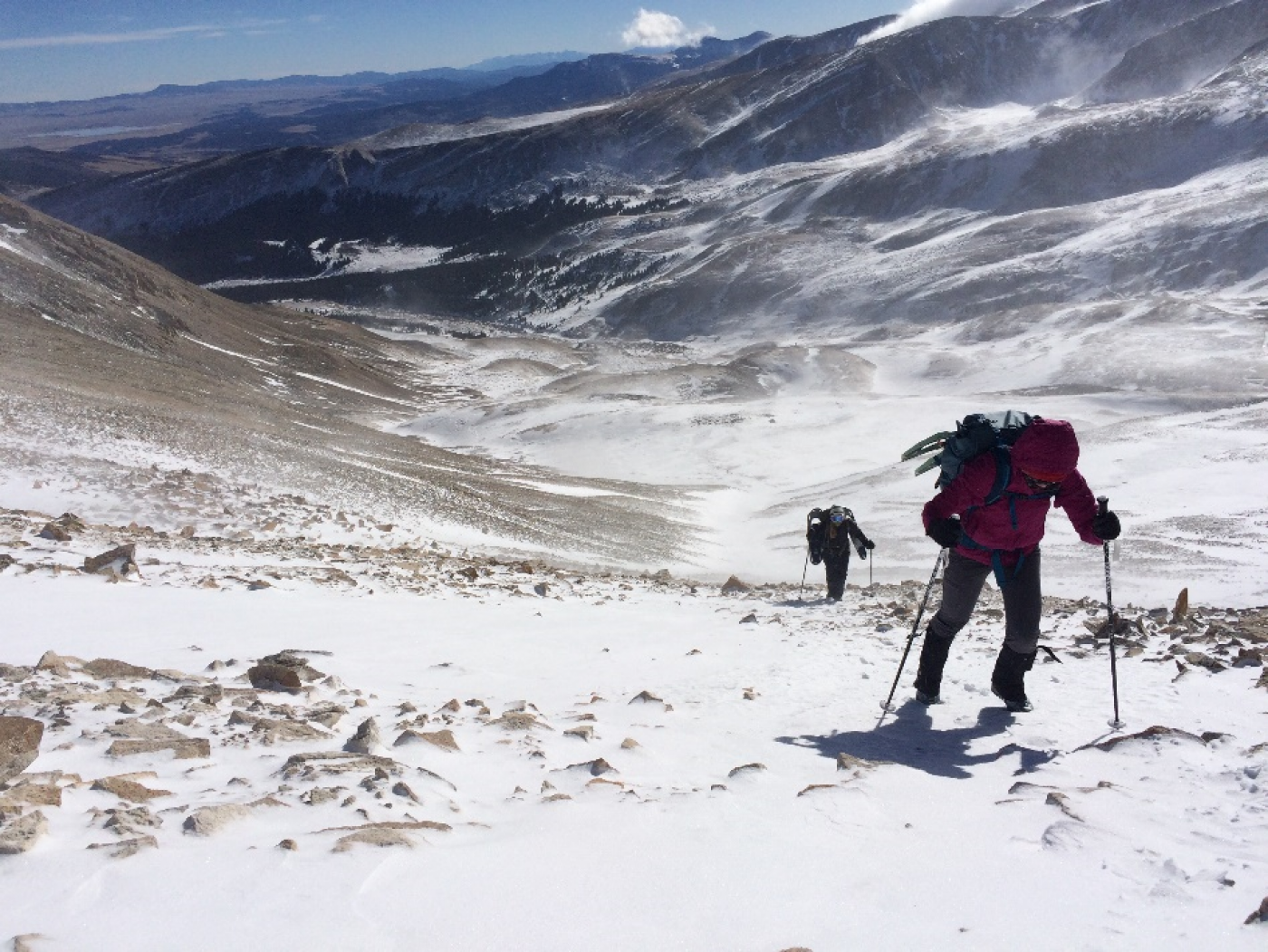 What did you do before you came to GOCO?
Before joining GOCO, I worked as an audit associate for KPMG. I originally started at their San Francisco office but was later transferred to Denver. During my time in public accounting I worked on a variety of clients ranging from venture capital funds to the tech industry. After leaving public accounting, I took several months off to travel domestically and internationally before returning and starting in my new position at GOCO.
What brought you to GOCO?
When I decided that I wanted to leave public accounting, I thought my dream position would be to work in an accounting capacity for an outdoor company. I'm an avid outdoorswoman and feel passionately about protecting and preserving the wilderness and open spaces that I love so much. I feel so lucky that I get to utilize my education and skillset to work in an industry that I feel so invested in and passionate about!
What has been your favorite part of working here so far?
Can I say everything? The GOCO staff are wonderful to work with and the atmosphere in the office is so fun and friendly. A part of the job that feels particularly satisfying is helping to get grant payments out the door to fund the many amazing programs that GOCO is a part of.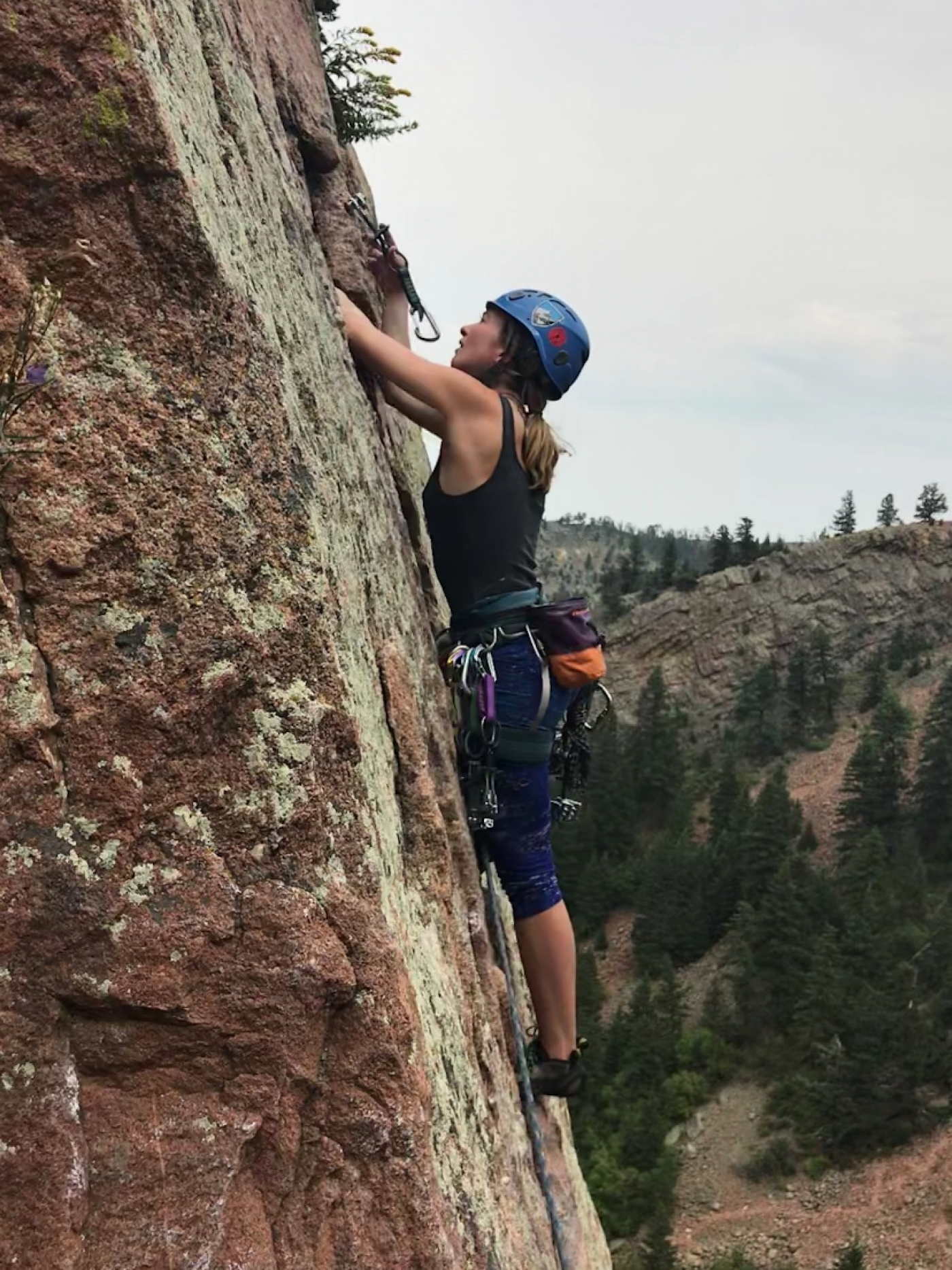 What is your typical day like?
I usually start my day by biking to the office, where I get a view of the mountains throughout my whole ride. During a normal day, I get to connect with many of the other office staff in order to coordinate grant payments and take care of other miscellaneous accounting tasks. As the duties of this position are cyclical, whatever is on my plate changes depending on what part of the fiscal year we're in. This position has given me the opportunity to become more versed in governmental and grant accounting, and I'm looking forward to working with the auditors at year end and experiencing the other side of that process.
What are some of your favorite things to do outdoors?
My absolute favorite outdoor activity is alpine rock climbing, or anything that can get me really high up on a cliff or mountain. There are so many amazing places to climb in Colorado, whether it be sport, trad, or bouldering, it's heaven! In the winter I also enjoy skiing and snowshoeing, and in the summer backpacking and hiking.
Where is your favorite place (or places) to get outdoors in Colorado?
I moved to Colorado about a year and a half ago, and my favorite place I've been so far was the tiny town of Crystal. My friends and I took my Jeep Liberty off-roading from the town of Marble (another favorite!) up to Crystal and explored a few rock-climbing areas along the way. The Crystal Mill and the deep-water soloing areas further up the road were incredibly beautiful! On our way back through Marble, we met a local artisan who gave us a tour of his property and the many beautiful marble carvings he was working on.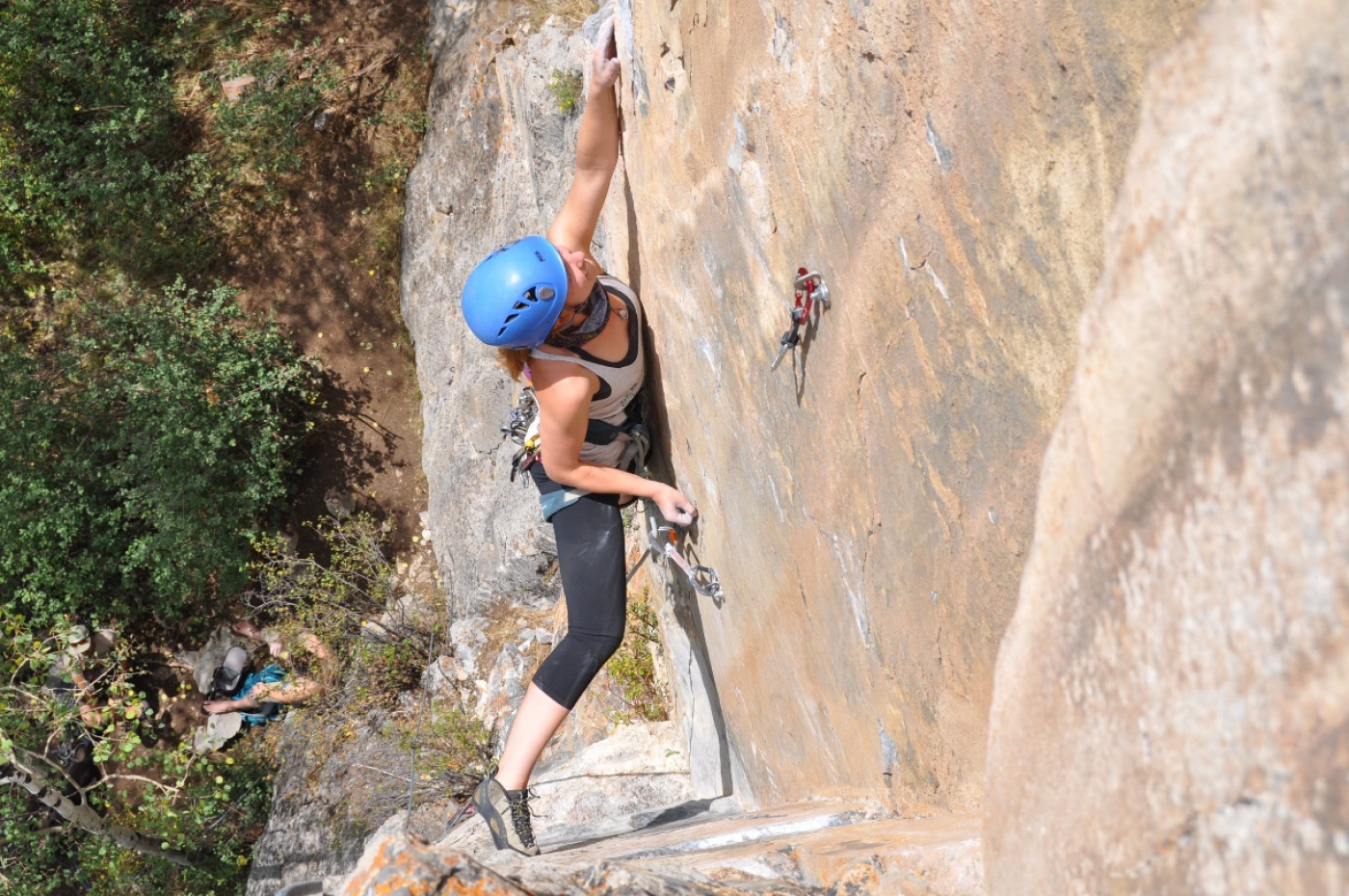 What is your most memorable outdoors mishap?
Two summers ago, I went on a trip to Canada with a friend to explore the Canadian Rockies and climb in an area called the Bugaboos. In order to get to the Bugaboos, you must hike in three miles on a narrow trail with steep elevation gain while carrying all of your backpacking and climbing gear. On our first night I was so excited that I couldn't sleep and convinced my friend to start our approach at 1 a.m. instead of 3:30 a.m., thinking we could beat the inevitable crowds on the popular route we wanted to do. When we got on the trail, we realized our headlamps were too dim, and we had forgotten our extra batteries way down at the car. We ended up missing a HUGE cairn when crossing a creek and got way off track. Several unnecessary miles later and after navigating some steep snow, we finally got back to the trail and ended up being one of the last parties to start the route. Pigeon Spire is one of the most beautiful routes I've climbed, and that day is a favorite memory!
What is the coolest wildlife you have spotted while outdoors in Colorado?
I once almost stepped on a tarantula while hiking outside of Cañon City. It was nearly as big as my hand!