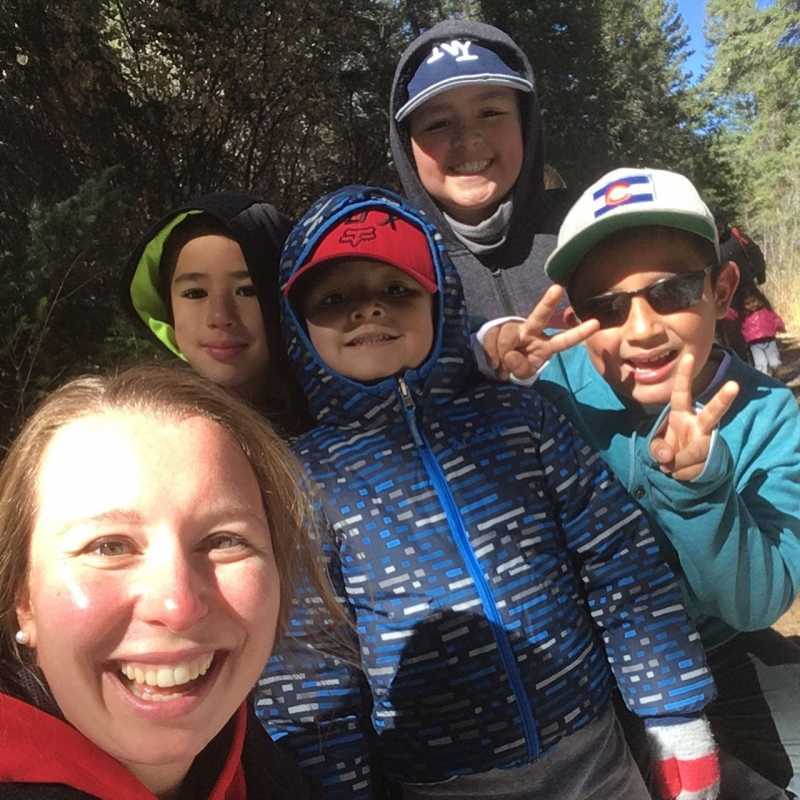 When children become engrossed in the outdoors, their imaginations grow and the result is a kind of real-life magic. Just ask Meredith Burke, Program Director for Garfield County Outdoors (GCO), one of 15 Generation Wild coalitions across Colorado. These diverse coalitions of individuals and organizations are using a community-led, youth-driven, collaborative approach to create equitable access to the outdoors.
In 2017, GOCO awarded GCO and its partners $1.5 million to break down barriers to getting youth and families outdoors more often. Since then, GCO has advanced its equity mission by providing free and low-cost programming for youth looking to add adventure into their lives and experience the many benefits of getting outside.
This fall, Meredith will move on from her role with GCO to pursue a sustainability-focused MBA at Colorado State University. While her involvement with Generation Wild will be missed, the impact she's had on the Garfield County community will endure. She has helped inspire a generation of young people there.
To celebrate Garfield County's youth-and-outdoors movement and Meredith's amazing contribution to it, we invited her to join us for this interview. 
Why do you think it's so important to get kids outdoors?
I really like the Generation Wild slogan "Kids grow better outside." It's pretty all-encompassing of my personal beliefs around why more kids, adults, and families should be outside. Growing up, every day after school was, "Eat a snack, go outside, and play with your friends." We came up with all kinds of different games, including  a little "motorcycle gang" where my brother, our neighbors, and I would ride bikes all around our neighborhood. It's that sense of freedom, that sense of community and friendship, and being in a place where you can just explore that continues to make the outdoors such a haven for everyone. 
Being outdoors teaches you so much about life. If there's a giant puddle or a downed tree in the trail, take a different path. Life is always going to throw something at you, but it's always going to work if you're willing to try something new and not be afraid. You can learn so much more about yourself and others by just being outside and facing whatever is in your path. It teaches you to  embrace all of your surroundings and just play and be a kid. Nature is real-life magic in that way.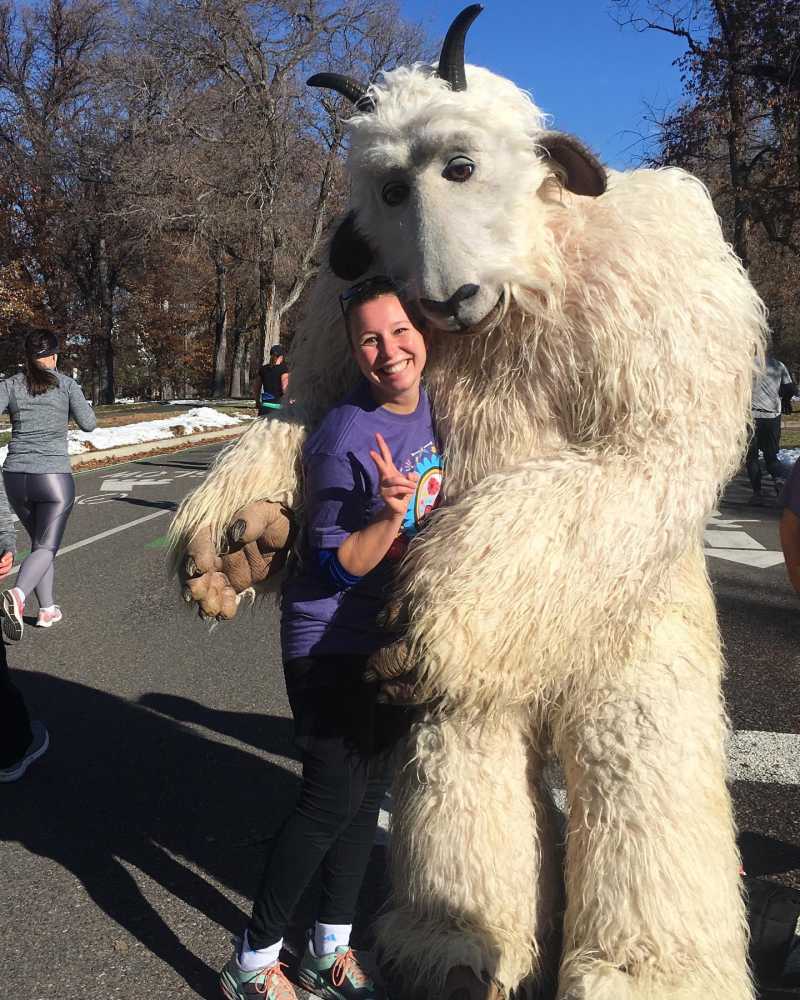 What are some of the changes you've seen in western Garfield County through the Generation Wild movement?
Tons of parents and kids have expressed just how excited and grateful they are to have all of the opportunities we've provided. We've had that presence of connecting people to the outdoors, and it's not just, "Oh, you have a friend or a family member who can take you up in the mountains or go on a hiking trip." It's, "There's this group, and you can trust them, and the activities are free, and they provide transportation." That's been such a huge gift.
What do you think works best for getting kids engaged in the outdoors?
I think it grows from personal connection. When kids feel safe and feel they have a friend, they can really be themselves. We take kids on really incredible outdoor field trips where there's an established connection between the kids and the groups leading the trips. It's just so fun and meaningful to see kids, adults, anybody, go somewhere new, try something new, and be like, "Whoa, this is so cool. I want to do this again. I'm glad I came."
How did you come to do this work in western Garfield County?
I enjoy looking back and figuring out how my constellation comes together. In college, when people asked what I wanted to do when I grew up, I told them, "I just want to make people smile." After graduating from the University of Michigan, I moved to Colorado Springs to serve as an AmeriCorps VISTA at Deerfield Hills Community Center (DHCC), part of Colorado Springs Parks, Recreation, and Cultural Services Department, in hopes to do just that—help make others smile.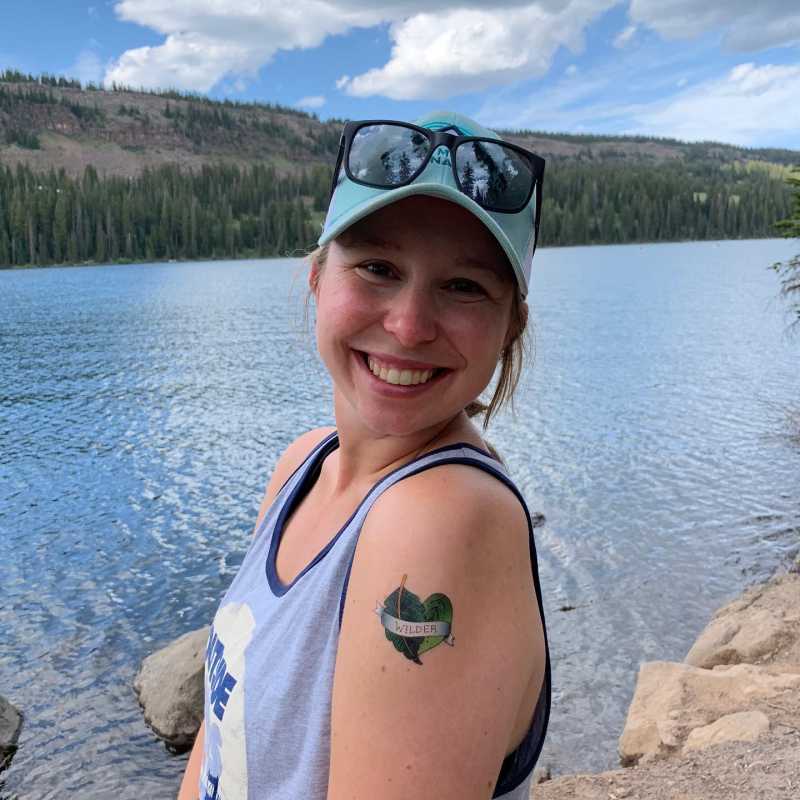 During my AmeriCorps year, I realized that I found purpose in being a part of a mission-driven team that united people and organizations to work for the common good and connect individuals with resources, opportunities, and a sense of community. From community gardens to afterschool programs to Trunk-or-Treat events—everything created smiles and enhanced someone's life in some way. I loved every minute of my AmeriCorps year at DHCC.  
Near the end of my AmeriCorps term, the City of Colorado Springs was working on its Generation Wild grant, and they asked if I could assist them. I was exploring the Generation Wild website and immediately thought to myself, "Oh, my gosh. This is amazing. I love this, and I would love to somehow contribute to the work of Generation Wild." After my year of AmeriCorps ended, I had applied for a lot of full- and part-time jobs and ended up becoming a summer camp counselor at Catamount Institute, which is part of the Generation Wild of the Pikes Peak Region coalition. 
As the stars aligned, shortly after I accepted my summer camp position, I was offered my current role in western Garfield County. I am so grateful to be able to continue to make others smile, expand one's life through the outdoors and other resources, and work with so many different passionate groups—public health, schools, non-profits, and more—that come together to create positive impacts, and, of course, smiles.
How does your goal to put smiles on peoples' faces factor into your plans for grad school and beyond?
I'm pursuing a sustainability-focused MBA to hopefully contribute to creating more socially and environmentally responsible businesses and consequently improve lives all around the globe. I aspire to inspire and demonstrate how the nexus of caring for people and the environment will make everything and everyone stronger, healthier, and happier.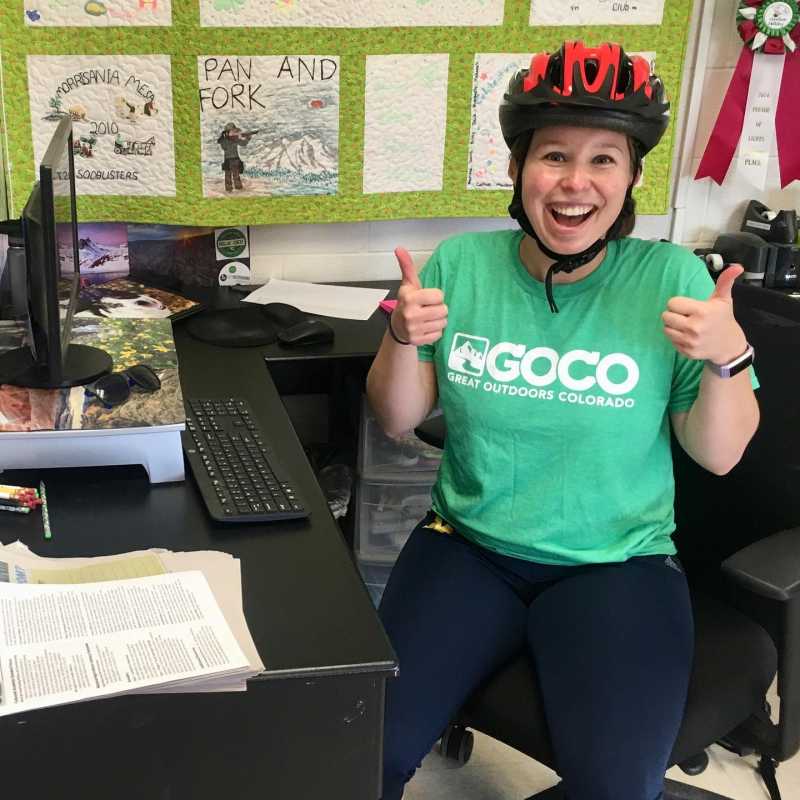 What's next for Garfield County Outdoors and Generation Wild?
For Garfield County Outdoors, we're trying to figure out how to make our work long-term sustainable. We're in two different school districts, and when school districts see the value in outdoor education and have full-time staff working on it, you can only go up. We're hoping to structure ourselves to keep these impactful Generation Wild programs intact and keep kids connected to the outdoors. It's all about figuring out how to make it permanent.
As for Generation Wild, I hope it becomes permanent in Colorado and that it inspires other states and countries to prioritize getting youth, and everyone, in the outdoors more often. I would hope that everyone can see the value in what is happening here and that we keep kids kids, and in certain ways, keep adults like kids.
Thank you for bringing your magic to Generation Wild, Meredith! We wish you the best of luck with your studies and beyond. We can't wait to see how your smile-spreading positivity changes the world.
For our readers: get to know Generation Wild. Follow along with our Instagram and Facebook feeds, or join our Facebook group Raising Generation Wild to connect with parents, grandparents, teachers, and others who believe "Kids grow better outside."