As younger generations become increasingly over-screened and over-structured in their daily lives, it is more important now than ever to inspire active physical play and outdoor learning by providing quality parks for our youth.
GOCO's School Yard Initiative (SYI) funds outdoor projects on school grounds, from gardens and outdoor classrooms to playgrounds with traditional and nature-themed play elements. Each school partners up and applies for a grant with its local government, such as its town, city, or county, to create and enhance outdoor spaces for its students—as well as for the public to enjoy during non-school hours.
This initiative prioritizes projects that benefit underserved youth and families that otherwise may not have access to quality parks. Students are involved in the design process to ensure the end result is just what they need. To date, the SYI has awarded funding to 44 schools across the state, benefiting over 18,000 students in Colorado. 
We spoke with Vicki Woods, the principal of Orchard Avenue Elementary in Grand Junction, which received a $110,000 SYI grant this year. Vicki worked with students and the Grand Junction Parks & Recreation Department to complete the project, and it was her first time working on a GOCO grant. The local government's perspective on working on this project can be found here on the GOCO blog.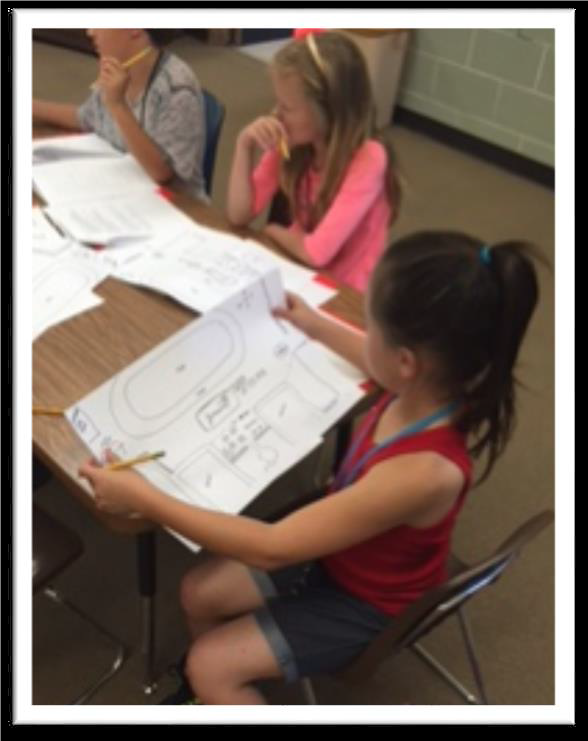 What was the process of applying for the SYI grant like?
The key is to look far ahead. We started the process in December of 2015. The following April, we found out about the GOCO grant and recognized we needed to apply through a government entity, so we started making connections. That's when we reached out to Traci Wieland, who works with the City of Grand Junction, and asked her to sponsor our application. She facilitated us to meet with their Board as a formal presentation of our need and our desire to partner.
I felt like the RFP and the information on GOCO's website that was laid out for us was crystal clear. We found that we needed to get our own district's approval. I sent an email out to our financial department and varying levels of our school district's administration. It's all about keeping people informed so they remain aware and knowledgeable. It didn't take a lot, just an email. We got approval to move forward and started getting some ground work laid in July.
How did you get students involved in this project?
We're a school that's very committed to increasing student agency and ownership around the work that we're doing. Our school is their school. We facilitated the design process with a group of students who were elected by their classmates to lead the charge.
The actual design process took from the beginning of September through the end of October. The students then went out into the community to determine who uses our campus, who needs to have a voice, and what needs to happen with the playground. Every student at our school had a say. In November, we went to a city council meeting at the City of Grand Junction to pass a resolution. The students put the presentation together. I stepped in as little as possible to lay some groundwork that they needed to know.
How was it working with your local government? How did they help support your application?
I can't say enough about Traci Wieland. She gave strong guidance for me on what to consider and in putting the budget together. She understood attorney work and approvals on the city side of things.
We set up regular meetings, not often, but at key points during times we knew we needed to connect and make sure we had things in order. Any question I had, I never worried about sending her a quick email. She'd run over and we'd just walk through some things. It was an amazing partnership.
Whom else did you integrate into the process?
We have an elderly community that's behind us. We included parents, which was a requirement of the grant, but it was a very thoughtful process. We connected with a cooperative extension of CSU in our valley centered around agriculture to help with our deteriorating learning garden.
Another piece the kids felt was important was the connection of our common core standards that includes rocks and minerals. We reached out to the Rocks and Minerals Club in Grand Junction. We also reached out to Bill Hood, a retired college professor from our town who is an expert in rocks and minerals. 
Ciavonne and Associates was the professional design organization that we partnered with. The kids did the design first, and then they came over in October to see what the kids did and put it into a professional design. We also have a math and science center that has been established in the community for years, and that was very instrumental.
I just encourage people to find out who's out there. Everyone we called was extremely supportive and willing to help with the ideas we laid out. It just kept growing from there.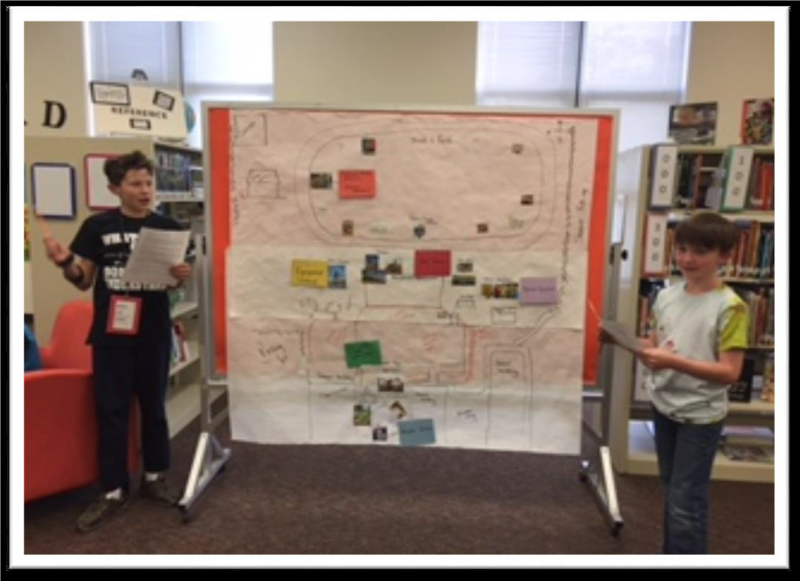 Were there parts of the application that were difficult? What took the most time to complete?
The most time consuming and most beneficial piece was having the students do the design work. That took two months. We met every single week with a group of students for about an hour and a half. I had two people helping me who were retired teachers from our school. Getting people on board that have passion and can do some facilitation with your students is important.
Putting the grant together itself certainly took time, and time away from your daily duties. But if you do good work up front, the rest falls into place as you continue to work. Having two or three people reading the grant who understand what GOCO is looking for and give feedback about what needs to be added is helpful.
Given your current workload, was it difficult finding time to lead the process?
I think any person at any agency, ours included, would say there's never enough time. It's a matter of prioritizing. The most important piece of the GOCO grant that I really appreciated is the requirement for student involvement. It was the perfect venue for students to be able to have compassion and engagement around a project that was a need for our school. It was time well spent. It's exactly what schools should be doing.
Do you have any advice for schools looking to apply for a School Yard Initiative grant?
Start early. You have to jump in and just do it. Don't be afraid to reach out to those around you. The amazing passion by our kids and school community was an unintended consequence. It really raised the level of commitment by families. As you roll the grant out, you start finding talent you didn't know existed in your own community.