GOCO is excited to welcome three new members of our staff. With these new hires comes some restructuring of our team, and we want to make sure you know whom to contact about each of our grant programs.
GRANT PROGRAM STAFF
Program staff are your contacts during project concepting and the grant application process. They evaluate applications and make recommendations for funding to our board.
Think of this team as your support for everything before you're awarded a grant, answering general questions and providing technical assistance to help make your projects and applications as competitive as possible.
To view a full list of active GOCO grant programs and download the latest grant calendar infographic, visit our Grant Programs page. 
New Grant Program Staff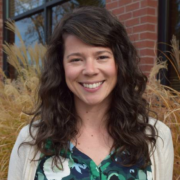 Alex Castino – Program Officer, Land Acquisition
Alex joins GOCO after five years working to conserve Colorado's land and water. She has worked on conservation easement tax credit transactions and on acquiring over 2,000 acres in fee and conservation easement for the benefit of Larimer County's current and future residents and visitors. 
She has a Juris Doctor as well as a Master of Environmental Law and Policy from Vermont Law School and is a licensed Colorado attorney. 
When she's not working to protect the outdoors, she's enjoying them by mountain biking, sailing, hiking, camping, gardening, climbing, and snowboarding.  
Contact Alex with questions about applying for the Protect Initiative and GOCO's open space, conservation excellence, and conservation easement transaction costs programs.
Existing Staff Role Changes
Chris Yuan-Farrell – Senior Program Officer, Stewardship and Trails
Contact Chris with questions about applying for the Connect Initiative and GOCO's habitat restoration grant program.
Erika Meyer – Program Officer, Youth Initiatives
Erika is now your main point of contact for questions about Generation Wild coalition work, formerly known as the Inspire Initiative, and the School Yard Initiative.
Madison Brannigan – Program Officer, Parks and Planning
Madison is still your main point of contact for questions about applying for GOCO's local parks and outdoor recreation (LPOR), mini, planning, and Youth Corps grants.
Jackie Miller – Director of Programs
As Director of Programs, Jackie leads the development of strategic funding priorities, oversees all GOCO competitive grant programs, and directs grant program and operations staff. She welcomes feedback and questions.
GRANT OPERATIONS STAFF
If the GOCO Board awards your organization a grant, you'll work with our grant operations staff through the grant administration process every step of the way.
New Grant Operations Staff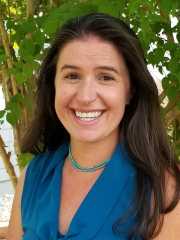 Courtney Bennett – Land Acquisitions Officer
Courtney has worked in land conservation for over nine years. She comes to GOCO from Colorado Cattlemen's Agricultural Land Trust where she worked as part of CCALT's Conservation Team managing conservation easement transactions and completing a wide variety of stewardship responsibilities.
During her tenure at CCALT, Courtney completed numerous conservation easement transactions including several transactions leveraging funding from GOCO and the Natural Resources Conservation Service. Courtney's conservation experience also includes time working with City of Fort Collins Natural Areas Department, the Washington State Department of Natural Resources, and the Southwest Conservation Corps.
A native Coloradan raised by two outdoor enthusiasts, Courtney spent her childhood skiing, hiking, and backpacking in the Colorado mountains. Courtney has a Masters in Environmental Science and graduate certificate in Sustainable Agriculture from Washington State University and an undergraduate degree in Biology from Fort Lewis College.
In her free time, Courtney enjoys road biking, swimming, skiing, yoga, and anything that gets her outside. She also loves to spend time with her family including her nine nieces and nephews.  
Contact Courtney with questions about grant administration for the Protect Initiative and GOCO's open space and conservation easement transaction costs programs.
Existing Staff Role Changes
Michele Frishman – Manager of Program Operations
Michele will provide oversight of operations related to GOCO's competitive grant making and grant operations team, ensuring effective administration of all programs and grants.
Contact Michele for questions related to the administration of grants awarded, including grant agreements, project reporting, and payments.
Matt Brady – Grants Officer
We're pleased to announce that GOCO's own Matt Brady will be taking on a new role (and a new phone number) as Grants Officer after serving as Executive Coordinator for the last two years. Matt answers administration questions about the School Yard Initiative, Connect Initiative, and Generation Wild in addition to GOCO's planning, mini, LPOR, habitat restoration, conservation excellence, and Youth Corps grant programs.
New Executive and Operations Coordinator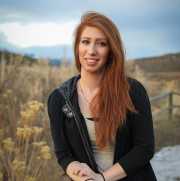 Adrian Varney
Always knowing she wanted to live in Colorado, Adrian made it a reality in 2010 soon after completing her undergrad work in Business Administration/Finance.  After spending her first 3 years in the high country 'playing in the mountains' and falling in love with the outdoors, she spent the next 5 years in Denver working for Colorado Parks and Wildlife.  There, she was introduced her to the world of conservation where she was able to witness the value and tremendous impact it has.  Joining GOCO in August, 2018 as the Executive and Operations Coordinator allows her to continue to contribute to the conservation world through the collaborative and inspiring work GOCO does with people and organizations throughout the state. 
In her free time, you can typically find her in the mountains somewhere, exploring the state's resources with her boyfriend and 2 small dogs. Together they appreciate everything Colorado has to offer year-round, but particularly enjoy finding hidden gems in the backcountry on motorcycle, snowboarding, and exploring our State Parks.
Adrian is your point of contact for anything related to the GOCO Board, including agendas, logistics, and vendors. She will also be managing office operations, greeting you at the front desk, and answering general inquiries.
WRAP-UP
We've improved our structure to better serve our partners. Grant program staff will be more available for travel to Colorado communities to learn about current and future projects, while grant operations staff will focus on ensuring the smoothest grant experience possible.
You can see the full list of GOCO staff members here, and our inbox at info@goco.org is always open.
Thank you!