There's a lot of fanfare around grant awards, but what happens after the ceremonial checks are presented, the reporters have published their articles, and the interviews are over? Our grantees get down to business.
GOCO is funded completely by Colorado Lottery proceeds and has invested in more than 4,900 projects in all 64 counties to build parks and trails, protect wildlife, conserve land, and improve outdoor amenities like campgrounds and athletic fields. Read our annual report for more information >>
Each year, we award funding through competitive grant programs to local governments and land trusts. GOCO also invests half of its funding in Colorado Parks & Wildlife.
Grantees are typically allowed about two years to complete and close out projects. In April & May, 9 projects wrapped up, investing roughly $2.3 million of Colorado Lottery proceeds in communities across the state. Keep scrolling to see if one is near you.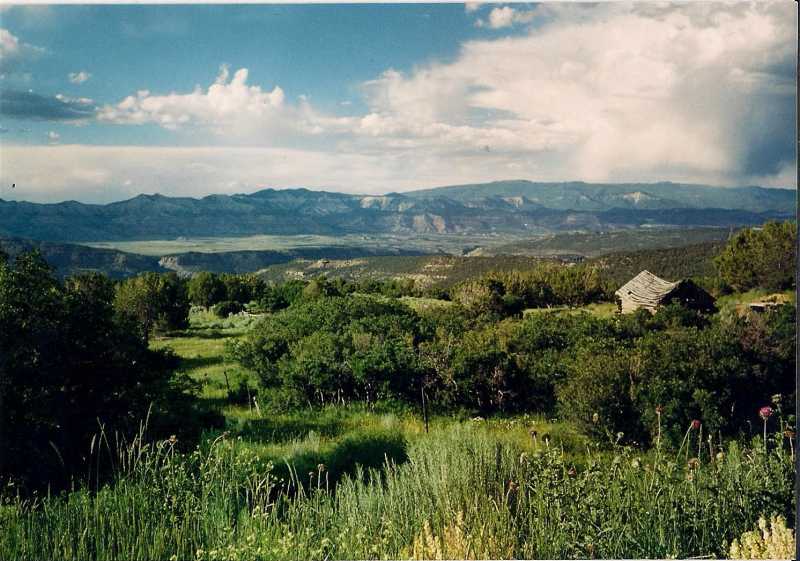 Bull Creek Conservation Easement
The Rocky Mountain Elk Foundation received a grant of $269,500 for the acquisition of a conservation easement on the 520-acre Bull Creek Ranch, 35 miles east of Grand Junction. The project is part of a Colorado Parks and Wildlife initiative to restore mule deer and elk habitat on the property in hopes of increasing mule deer population in the area. Find out more about GOCO's land conservation work >>
Conservation Easement Assessment, Rehab, and Consolidation
GOCO granted $56,000 to Colorado Cattlemen's Agricultural Land Trust to amend and receive the transfer of 20 neglected conservation easements covering roughly 2,200 acres of shortgrass prairie that had not been monitored for several years. The easements were consolidated into a single easement that CCALT now holds. CCALT documented the process to provide a roadmap for transferring neglected conservation easements. Read the report >>
Flatiron Meadows Park Master Plan & Construction Documents
The Town of Erie is a huge step closer to completing the Flatirons Meadow Park after receiving a $75,000 GOCO grant for a master plan. The project provides a comprehensive site plan and construction documents for an 8-acre park adjacent to a planned Boulder Valley School District K-8 site that will create a cohesive campus and park site accessible to residents and students. Construction will begin this summer. Find the site plan here >>
Frisco Trails Master Plan
The Town of Frisco, in partnership with Summit County Open Space and Trails, was able to develop a trails master plan with help from a $50,000 GOCO grant. The document creates a comprehensive trails plan for Frisco and surrounding areas to achieve the community's goal of trail connectivity and recreation corridors. See the new trail plain here >>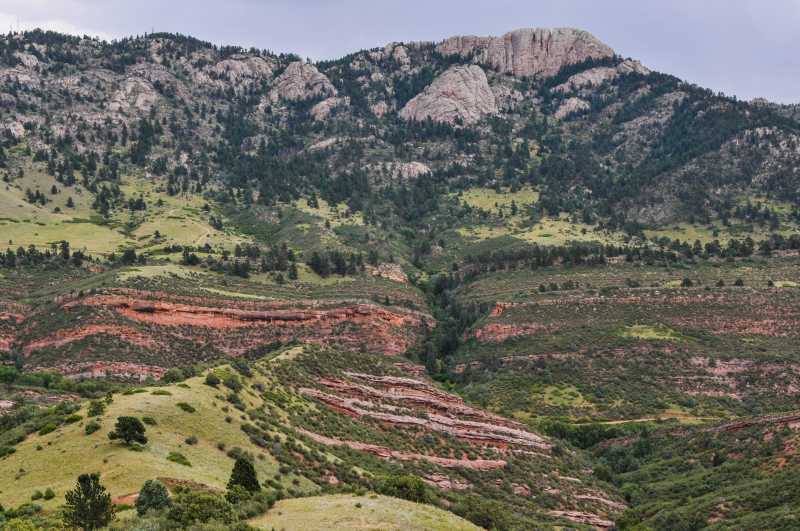 Horsetooth Mountain Open Space West Expansion
The Larimer County Department of Natural Resources invested a $995,500 grant to acquire 399 acres from the Sanem family to expand Horsetooth Mountain Open Space to more than 3,100 acres. This property is adjacent to Lory State Park and continues conservation of habitat and travel corridors for non-game wildlife and approximately one mile of Redstone Creek. The City of Fort Collins holds the conservation easement. This purchase was the first phase of the overall acquisition from the family, which will conclude with funding from a separate Protect Initiative grant. Find out more about the first round of funding from GOCO's Protect Initiative >>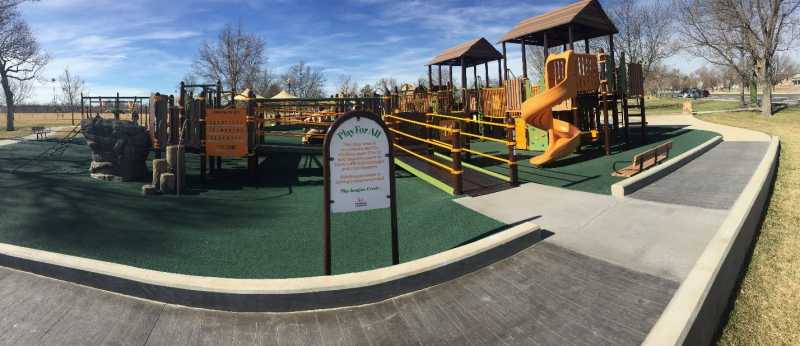 Island Grove Inclusive Playground
The City of Greeley partnered with Shane's Inspiration, a non-profit specializing in universal playground design and implementation, to replace a 22-year old playground structure at Island Grove Regional Park The project built the first universally accessible playground in Greeley, enabling children of all abilities to play there. This project was funded by a $327,250 GOCO grant. Read about Aven's Village in the Greeley Tribune >>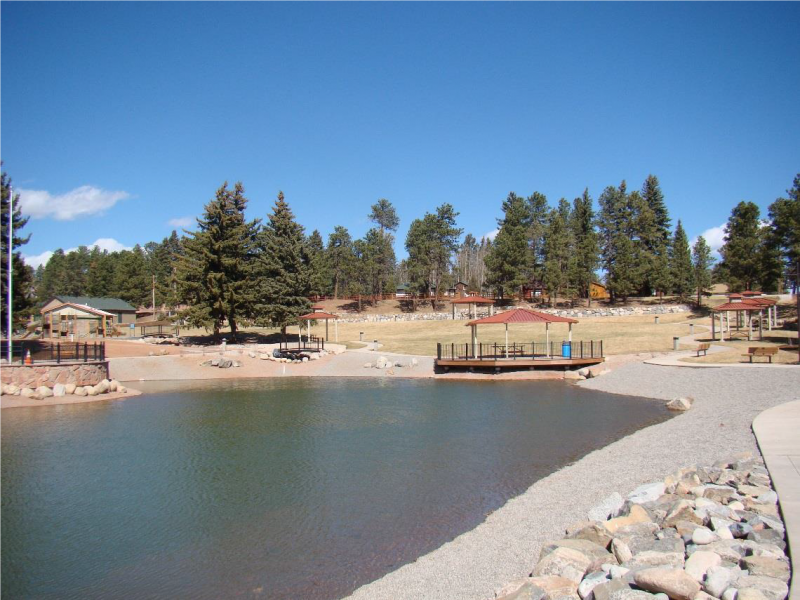 Memorial Park Redevelopment
The City of Woodland Park invested a $350,000 GOCO grant into redevelopment of its original and oldest park, Memorial Park, whose most recent improvements occurred in 1984. The improvements include gazebos, pond renovations with a new fishing dock, a restroom, and play equipment.  See the redevelopment from start to finish in photos >>
Palisade Skate Park
The skatepark in the town of Palisade was built in 1996, but was forced to close in 2014 due to safety concerns after substantial vandalism. With the help of a $10,000 GOCO planning grant, the town was able to design a park that attracts youth, caters to multiple user groups, and is more accessible to individuals with disabilities. The project was more recently funded with a $150,000 GOCO grant to build the skate park. Read more about the construction grant >>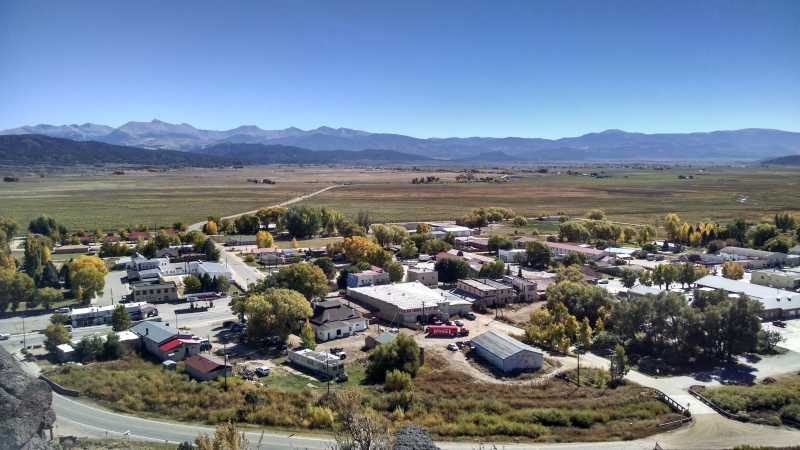 Valdez Rio Culebra Ranch Conservation Easement Project (Valdez Ranch)
Colorado Open Lands invested a GOCO Open Space grant worth $171,000 to acquire a conservation easement of over approximately 214 acres of land in Costilla County. This property lies within the floodplain and outwash fans of Culebra Creek, which supports habitat for many species in the region. The conservation easement also ties important water rights in the San Pedro Ditch, which is part of the unique acequia irrigation system, to the property.  Matching funds are provided by the Trinchera Blanca Foundation, the Sangre de Cristo National Heritage Area, the LOR Foundation, COL, and the landowner.