There's a lot of fanfare around grant awards, but what happens after the ceremonial checks are presented and the reporters have published their articles? Our partners get down to business.
For 25 years, GOCO has improved Colorado's great outdoors with the help of Colorado Lottery proceeds. We've put more than $1 billion in proceeds back into 5,000 projects to improve the lives of Coloradans across the state.
After projects are awarded funding, grant recipients have about two years to make their projects happen. In July, 15 projects closed, representing more than $2 million in GOCO investments in communities across the state. Scroll to see if one's near you:
Barr Farms
$27,500 GOCO grant to Colorado Open Lands
This funding helped cover the transaction costs associated with placing a conservation easement on 270 acres of Barr Farms in Pueblo County. In 2010, the original 577-acre farm was conserved with the help of a GOCO grant, and since then, the landowner acquired additional property and wished to conserve it as well. The property contains pasture for cattle grazing, as well as important habitat for mule deer, white-tailed deer, black bear, elk, and several species of bird. Learn what conservation easements are and why they're important >>
Caliche Elementary Operation Playground
$100,000 GOCO grant to Logan County
In partnership with Logan County, Caliche Elementary updated its outdated playground with the help of a School Yard Initiative grant. In addition to improving the playground equipment, the school added an outdoor classroom, climbing boulders, a stone path, and a sand pit. Caliche Elementary is located in a rural area where the playground not only serves school students but also acts as a community hub during non-school hours. Learn more about GOCO's School Yard Initiative >>
City of Thornton/Adams County Big Dry Creek Master Plan Russian Olive Removal
$35,600 GOCO grant to City of Thornton
The City of Thornton and Adams County invested GOCO funding in employing crews from Mile High Youth Corps to remove invasive Russian olive trees from 293 acres of Big Dry Creek Open Space. The tree removal will support native vegetation growth and wildlife inhabitation. Check out our Youth Corps grant program >>
Community Conservation Initiative: Redefining the Business Model through Community Conservation
$43,500 GOCO grant to Montezuma Land Conservancy (MLC)
This funding helped support MLC's Community Conservation Initiative, which focuses on engaging the public in the land trust's mission. MLC is partnering with other local organizations, inviting the community onto conserved properties, and sharing landowner stories. To assist with the effort, two local landowners have donated an 80-acre property to the land trust to be used as a space for community events. See a full list of Montezuma County projects >>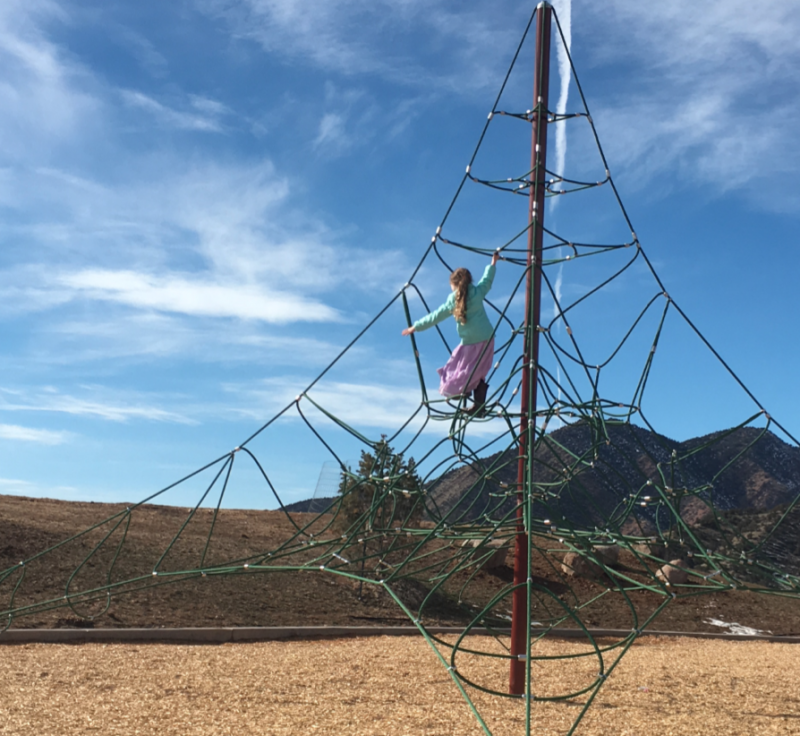 Community Sports Park
$347,245 GOCO grant to Town of New Castle
With the help of GOCO funds, the Town of New Castle built a new, centrally located community park. Community Sports Park includes amenities such as a playground, two tennis courts, two pickleball courts, and a trail connecting the park to surrounding neighborhoods. The park will act as a close-to-home recreation hub for the community, as 70% of the town's residents live within walking distance. Learn more about how GOCO funds parks >>
Greenhorn Valley Trails Master Plan
$73,000 GOCO grant to Colorado City Metro District
Colorado City used GOCO funds to develop its first trails master plan. The plan was developed by a team of design professionals with the goal of unifying the disjointed, car-dependent community. To achieve this, they plan to build a trail system that provides safe access to parks, schools, recreation facilities, historic sites, and other town amenities. Learn more about GOCO's planning grants >>
Iron Mountain/Red Mountain/Intemann Sustainable Trail Maintenance
$14,000 GOCO grant to City of Manitou Springs
The City of Manitou Springs employed Youth Corps crews to improve trails on Red Mountain properties with the help of a GOCO grant. The trails are popular with the local community and needed a safety upgrade. The crews assisted with clearing trees, improving the water shed, building fences and retaining walls, and widening trails. See more of GOCO's investments in El Paso County >>
Keeping Conserved Lands in Agriculture
$7,640 GOCO grant to Central Colorado Conservancy
This Conservation Excellence grant helped the Land Trust of the Upper Arkansas (LTUA) and its partners research ways that conserved farms and ranches can continue in agricultural production. Different states employ different approaches to this, and professionals were hired to evaluate how these methods might apply in Colorado. The trust plans to release a report of its findings and make any new resources available to the Colorado Coalition of Land Trusts. Learn more about GOCO's Conservation Excellence program >>
Mesas, Canyons, Mountains and Rivers: Land Trust Collaboration on the West Slope
$48,860 GOCO grant to Colorado West Land Trust
With this funding, Mesa Land Trust and Black Canyon Regional Land Trust, which have now consolidated their operations as Colorado West Land Trust, launched a second phase of a collaborative project. The goal was to strengthen regional work in land conservation and stewardship, and improve practices related to community engagement, fundraising, governance, planning, and administrative services. In the first phase, the organizations worked together to assess models for collaboration that might serve as an alternative to mergers for land trusts. Learn more about Colorado West Land Trust >>
Nome Park Renovation
$350,000 GOCO grant to City of Aurora
In partnership with the Trust for Public Land, the City of Aurora used GOCO funding to make needed updates at Nome Park. The city built a new playground, community garden, fitness area, and neighborhood gathering spaces using public input as a guide. The revitalized park is an inviting, close-to-home place to recreate for the area's growing populations of families and children. Check out other GOCO projects in Adams County >>
Olguin Ranch- The San Luis Valley- Conserving Habitat and Reconnecting Communities to the Rio Grande
$420,000 GOCO grant to Western Rivers Conservancy
This grant, the last of three awards as part of a GOCO Protect Initiative award for the San Luis Valley, helped Rio Grande Headwaters Land Trust (RiGHT) acquire and conserve the 1,167-acre Olguin Ranch in Conejos and Costilla Counties. The property lies directly west of the Brownie Hills property, which was the first acquisition completed under this award, and contains stretches of the Conejos and Rio Grande rivers. It also contains important habitat for wildlife such as the northern leopard frog, western yellow-bellied cuckoo, southwestern willow flycatcher, Rio Grande chub, and Rio Grande sucker. Learn more about GOCO's Protect Initiative >>
San Luis Valley Inspire Initiative
$103,890 GOCO grant to City of Alamosa
With its Inspire Initiative planning funding, the City of Alamosa developed a strategy for outdoor places to play, outdoor programs, and pathways to careers in natural resources, such as leadership training and job opportunities. The coalition engaged community members to identify local barriers to the outdoors and drew up plans to remove them. Coalition partners identified regional community hubs to serve as mobilizing points for youth programming and created new ways to attract youth and their families to those programs. The San Luis Valley coalition, now part of GOCO's Generation Wild program, is currently implementing the ideas devised during planning. Follow San Luis Valley Inspire on Facebook to get involved >>
Standley Lake Russian Olive Mitigation
$27,000 GOCO grant to City of Westminster
With the help of GOCO funds, the city hired Youth Corps crews to remove invasive Russian olive trees in Standley Lake Regional Park. The affected area is located upstream of the Big Dry Creek Corridor, and seeds from the trees were traveling downstream and spreading to more land. Crew work included cutting down trees and spraying pesticides to avoid regrowth. Learn more about Russian olive trees >>
Thomas Conservation Easement Junkins Fire Recovery
$18,000 GOCO grant to San Isabel Land Protection Trust (SILPT)
SILPT hired Youth Corps crews to complete critical wildfire recovery work on the Thomas Conservation Easement, a 189-acre property in the Wet Mountains. The property was burned in the 2016 Junkins Fire, resulting in slowed vegetation and increased flooding and erosion. Crews planted trees and built erosion control structures on scorched hillslopes to slow water, stabilize soil, and allow vegetation to recover. Visit the Youth Corps website >>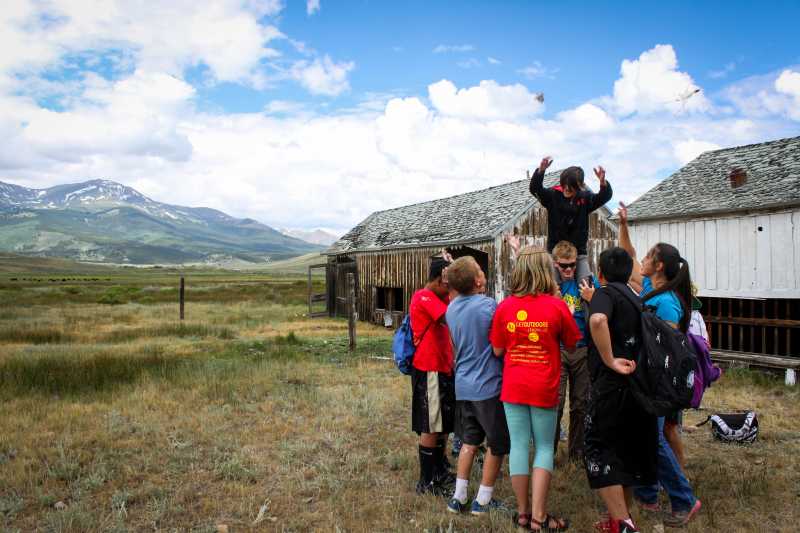 Year 1- Programs and Pathways Get Outdoors Leadville!
$552,893 GOCO grant to Lake County
GOCO funding helped support Leadville's Generation Wild (formerly Inspire) coalition called Get Outdoors Leadville! (GOL!). The grant amount represents first-year implementation funding, but this coalition and others have guaranteed funding from GOCO for the three years overall. GOL! is well on its way in offering outdoor recreation programs to Leadville's most underserved youth and families. Despite Leadville's idyllic mountain location and proximity to outdoor opportunities, getting outside has been a challenge for many locals, something that this coalition is trying to change. See a map of all 15 Generation Wild communities >>