There's a lot of fanfare around grant awards, but what happens after the ceremonial checks are presented and the reporters have published their articles? Our partners get down to business.
For 25 years, GOCO has improved Colorado's great outdoors with the help of Colorado Lottery proceeds. We've put more than $1 billion in proceeds back into 5,000 projects to improve the lives of Coloradans across the state.
After projects are awarded funding, grant recipients have about two years to make their projects happen. In June, seven projects from our competitive grant programs closed, as well as 14 Colorado Parks and Wildlife projects that receive GOCO funding annually. These projects represent more than $5 million in GOCO investments in communities across the state. Scroll to see if one's near you: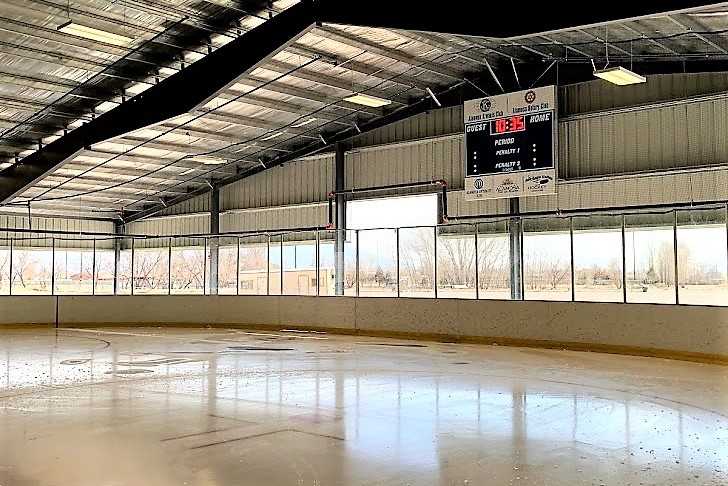 Alamosa City Ice Rink and Multi-Use Facility
$350,000 GOCO grant to City of Alamosa
With the help of GOCO funding, the City of Alamosa replaced its old, inefficient ice rink with a new, covered facility. The new rink is open to the public for informal use and serves as a practice and competition space for local hockey leagues. With the old, uncovered facility, the future of hockey in the community was uncertain due to ice melt. Learn more about how GOCO funds local government projects >>
Cerise Riverbottom & Taviwach Invasive Species Removal
$18,000 GOCO grant to City of Montrose
The City of Montrose used GOCO funds to employ Youth Corps crews for the removal of Russian olive and tamarisk at Cerise, Riverbottom, and Taviwach parks. Youth Corps members were charged with cutting and stacking brush, chipping wood, and spraying for the invasive species on 16 acres across the three parks. Learn more about Youth Corps and how GOCO helps fund their work >>
Ellicott School District Sports Fields Expansion Project
$343,913 GOCO grant to El Paso County
In partnership with Elliot School District, El Paso County invested GOCO funds in building soccer and multi-purpose fields at the local middle school. The addition of these fields has expanded local sports programs and provides a space for play before, during, and after school. The fields are shared by the all schools in the district and serve over 1,300 students and their families. Check out a full list of El Paso County projects >>
Leveraging a Framework for Change: Connecting People and Nature
$100,000 GOCO grant to The Trust for Public Land
With this planning grant, The Trust for Public Land built an organizational framework and method of evaluation for the newly-formed Metro Denver Nature Alliance, a partnership of organizations including The Nature Conservancy, Denver Zoo, the Denver Museum of Nature and Science, the Denver Botanic Gardens, and several others. The goal of the coalition is to expand outdoor recreation in underserved Denver metro communities. Learn more about GOCO's planning grants program >>
McLeod Conservation Easement
$39,000 GOCO grant to Colorado West Land Trust
In Western Colorado, GOCO funding assisted with the transaction costs associated with conserving 400 acres of the McLeod Ranch in Montrose and Gunnison counties. Several portions of the ranch have previously been placed under conservation easement, bringing the total conserved area to more than 1,600 acres. The ranch is located along the rim of Black Canyon of the Gunnison National Park, adjacent to the Curecanti National Recreation Area, and is bisected by the West Elk Loop Scenic Byway. Learn why conservation easements are important >>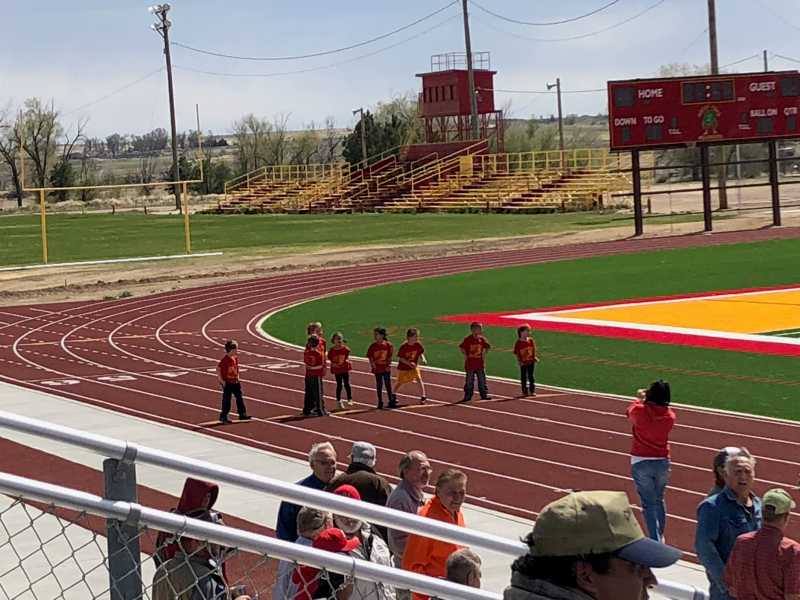 Melon Field
$350,000 GOCO grant to City of Rocky Ford
In partnership with Rocky Ford School District, the City of Rocky Ford updated the track and field facilities at the local high school. Improvements include an all-weather track and full football field for both school and broader community use. No such amenities exist anywhere else in the surrounding area. Learn more about GOCO's impact in Otero County >>
Prewitt Wetlands Enhancement
$109,658 GOCO grant to Colorado Open Lands
In partnership with Ducks Unlimited, Colorado Open Lands improved 340 acres of habitat at Prewitt State Wildlife Area and an adjacent ranch in Washington County. The first phase of the project excavated materials at Prewitt Reservoir to provide habitat for birds, fish, and other wetland wildlife that did not previously exist in the area. Second, water-control structures were installed along the reservoir, to help protect the existing infrastructure and further enhance the functionality of the wetland habitats. Read more about GOCO's work at Prewitt Reservoir >>
GOCO-funded Colorado Parks and Wildlife Projects
In addition to competitive grant programs, GOCO invests half of its annual funding in Colorado Parks and Wildlife. CPW's main responsibilities include maintaining 41 state parks and caring for Colorado wildlife, but they also work to protect the outdoors and promote recreation outside of park boundaries. From educating the public about wildlife issues to managing volunteer programs, GOCO funds multiple CPW projects of statewide importance. GOCO also contributes funds to operating costs for state parks. To learn more about GOCO and CPW's partnership, check out CPW's page on our website.
The following projects are CPW annual grants that closed in June:
Acquire High Priority Habitat- Operations- $539,000
Angler Education- $161,000
Crawford State Park Recreation Management- $36,500
Education and Volunteer Program- $350,183
Fuels Mitigation Management Program- $300,000
Natural Resources Management Program- Operating- $1,092,500
Propagation of Aquatic Species at Risk- $575,000
Public Information Program- $271,000
Rifle Gap State Park Recreation Management- $14,000
St. Vrain State Park Recreational Management- $87,500
Sylvan Lake State Park Recreation Management- $55,000
Volunteer Program- $306,000
Water Program Operations- $150,000
Yampa River State Park Recreational Management- $57,500