There's a lot of fanfare around grant awards, but what happens after the ceremonial checks are presented, the reporters have published their articles, and the interviews are over? Our grantees get down to business.
GOCO is funded completely by Colorado Lottery proceeds and has invested in more than 4,900 projects in all 64 counties to build parks and trails, protect wildlife, conserve land, and improve outdoor amenities like campgrounds and athletic fields. Read our annual report for more information >>
Each year, we award funding through competitive grant programs to local governments and land trusts. GOCO also invests half of its funding in Colorado Parks & Wildlife. Grantees are typically allowed about two years to complete and close out projects.
In March, 11 projects wrapped up, investing $3.7 million of Colorado Lottery proceeds in communities across the state. Keep scrolling to see if one is near you: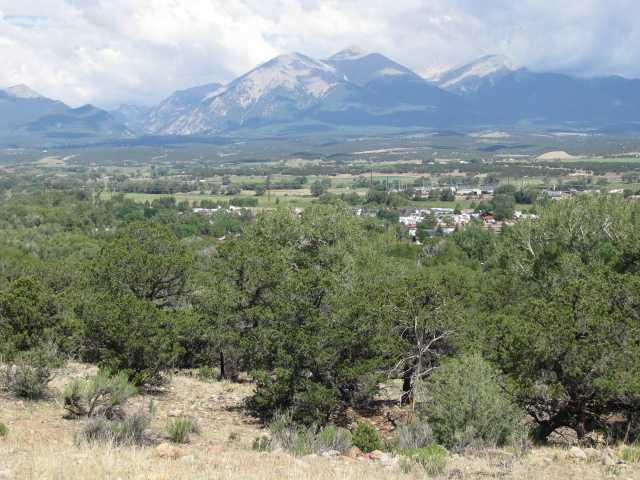 Bender Conservation Easement
Central Colorado Conservancy (fka Land Trust of the Upper Arkansas) received a $34,500 GOCO grant to cover the real estate transaction costs associated with placing a conservation easement on an 85-acre property in Poncha Springs. Permanently conserving the Bender property, located along the Arkansas River, prevents development, supports local agriculture, and protects scenic views from the Collegiate Peaks Scenic Byway and the Methodist Mountain Trail System. Learn how land conservation happens in Colorado >>
City of Glenwood Springs Parks, Recreation, and Open Space Master Plan Update
Glenwood Springs put a $40,000 planning grant to work updating its parks, recreation, and open space master plan to better address residents' needs and create a vision for how the city builds and maintains outdoor amenities and recreational programming. Take a look at the new master plan >>
Horsetooth Foothills Conservation Project
The Horsetooth Foothills Conservation Project was one of the first four Protect Initiative grants awarded. This special initiative was created to invest in large-scale, once-in-a-lifetime conservation opportunities in Colorado, and Larimer County was awarded $4 million to conserve over 2,300 acres near Horsetooth Reservoir outside Fort Collins. Now, the project has closed one of the four land parcels to be permanently protected. Learn more about the Protect Initiative >>
Jenkins Creek Ranch
Jenkins Creek Ranch was the second transaction costs grant to close this month, investing $44,350 of GOCO funds to permanently conserve 1,360 acres of agricultural land in Larimer County. The project protected 2.6 miles of waterways, provided a buffer of scenic views around a public campground, and conserved wildlife habitat. It is estimated that Colorado loses 30,000 acres of agricultural land each year. Conserving productive ranching and farming land also supports sustainable food production and bolsters the economies of rural Colorado towns.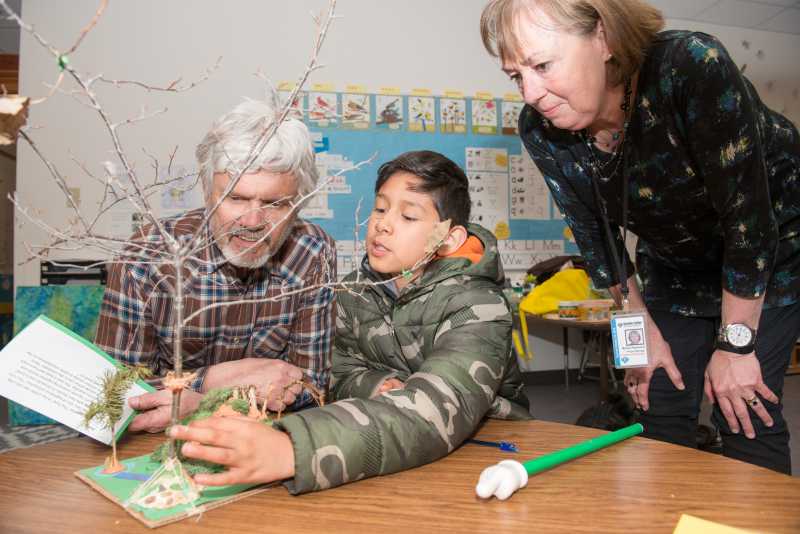 Nature Kids/Jovenes de la Naturaleza Lafayette
Nature Kids/Jovenes de la Naturaleza (NKJN) is one of GOCO's six pilot coalitions for the Inspire Initiative. The coalition is focusing on a one-square mile area of Lafayette to get kids in low-income and underserved neighborhoods outside. NKJN invested $99,334 in planning funds from GOCO to engage more than 200 kids and adults in designing a vision being brought to life by a $2.8 million GOCO grant awarded in December 2016. Find out how the completed planning grant will be brought to life in years to come >>
North Floyd Hill
The Trust for Public Land received a $545,000 GOCO grant to acquire the 190-acre North Floyd Hill property off I-70 outside of Denver. This project creates a gateway for Coloradans to access 12,000 acres of trails and public open space in Clear Creek and Jefferson counties, which will own the property jointly. The project will ultimately connect to the Peaks to Plains trail, protecting the highly visible property from development and permanently conserving it for public outdoor recreation. Learn how land conservation happens in Colorado >>
Skyview School of STEM Outdoor Classroom
In partnership with the Town of Windsor, Skyview School of STEM received a $44,755 mini grant to transform an unused drainage area into an engaging outdoor classroom. The project built a 45,000-square foot learning area with benches, walking paths, and study centers for hands-on STEM learning for school classes and the entire community. See how GOCO funding invests in outdoor learning spaces at schools >>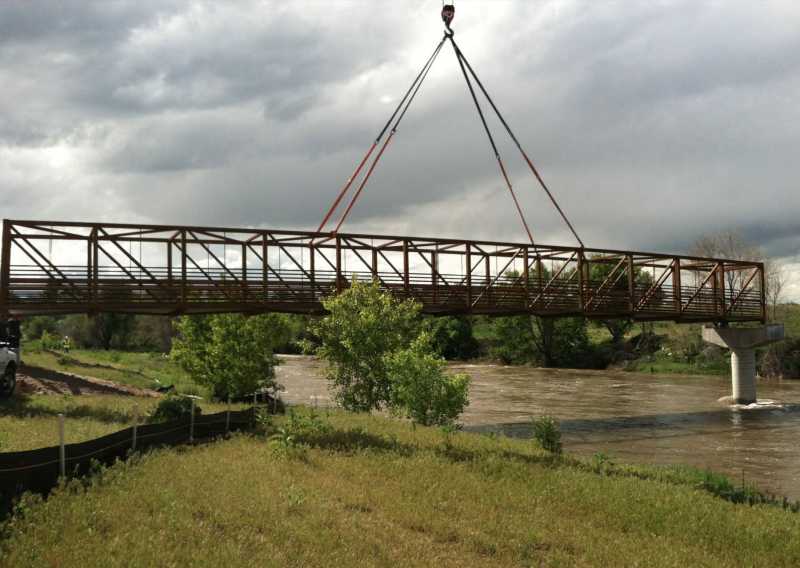 South Platte River Trail
A $600,000 Paths to Parks grant helped Adams County build a pedestrian bridge and nearly two miles of new trail to fill in a critical missing link along the South Platte River Trail. Eliminating this trail gap connects hundreds of thousands of regional users to numerous parks and open spaces along the trail, and is the culmination of 10 years of work by Adams County.  Find out what GOCO is doing to keep filling in trail gaps >>
South Routt Sage Grouse Conservation Initiative
Another land parcel in Yampa Valley Land Trust's initiative to conserve sage grouse habitat was conserved in March. (Find out why that's important in this NPR broadcast.) The 840-acre Rossi Ranch between Phippsburg and Yampa was permanently protected with the help of $258,300 from GOCO. When combined with other conserved ranches in the vicinity, the property offers a nearly continuous connection from Colorado Highway 131 to Medicine Bow and Routt National Forests, a critical corridor for wildlife migration. Learn how land conservation happens in Colorado >>
Tom Bennhoff Lake Trail
The Town of Georgetown is one step closer to completing the east side of the Tom Bennhoff Lake Trail circling Georgetown Lake. A $56,855 planning grant from GOCO enabled the town to draw up engineering and planning documents to build the remaining trail segment along with public access fishing. Find out more about new planning grants just awarded by the GOCO Board >>
Town of Berthoud Parks, Open Space Recreation, and Trails (PORT) Plan Update
Last but certainly not least, the Town of Berthoud invested a $40,000 GOCO grant to plan for proper management and development of 400 acres of parks and open space that have been acquired since its last master planning process in 2006. GOCO funding helped the town undertake an in-depth public process to inform the new master plan. See what Berthoud has in mind for the coming years >>