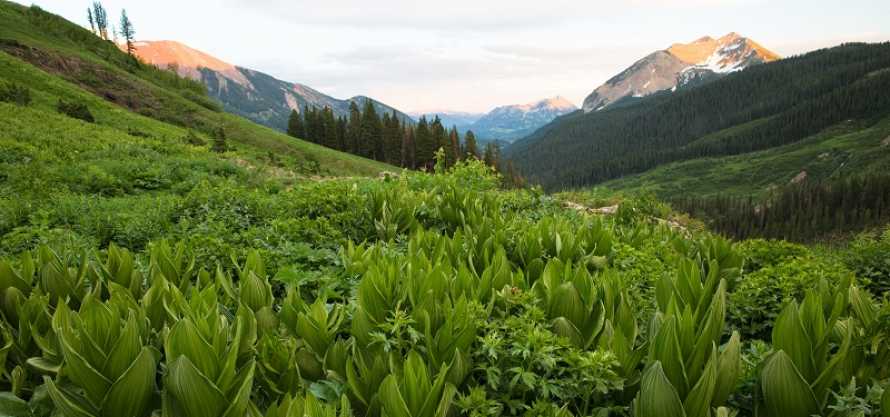 Crested Butte, Colo. Photo by Caveman Collective.
GOCO funds the restoration of Colorado's rivers, streams, wetlands, and critical habitat through the RESTORE Colorado Program (Restoration and Stewardship of Outdoor Resources and the Environment). RESTORE is a new strategic partnership among Great Outdoors Colorado, the National Fish and Wildlife Foundation, Gates Family Foundation, Colorado Department of Natural Resources, Colorado Parks and Wildlife, and the Colorado Water Conservation Board, established to fund large-scale habitat restoration and stewardship projects across several habitat priorities.
Colorado is a national leader in private land conservation and has some of the most impressive publicly owned and managed lands in the country. The RESTORE funding partners developed the program to add to the conservation tools in the state. Specifically, the program supports wildlife habitat restoration, expansion, and improvement at-scale and provides opportunities for the proactive management of Colorado public and private conservation lands for the greatest benefit to wildlife and local communities.
RESTORE is also envisioned as a way for the funders to work together and support larger, more impactful projects. For those completing projects on the ground, RESTORE will serve as a single point of application, alleviating the need to apply to each of our entities separately for project funding. 
Together, the partners have identified several habitat types and conservation themes of statewide significance. These priority landscapes include:
River corridors, riparian areas, and wetlands
Eastern Colorado grasslands
Sagebrush
Big game winter range and migration routes
Forestland projects in specific geographies
The grant application process and the administration of awarded grants is run by the National Fish and Wildlife Foundation. All partners are involved in project selection. We anticipate up to $2.5 million in available funding with a minimum request of $100,000 and expect to award 6-12 projects statewide. RESTORE funding will be a combination of state, federal, and private, which will allow for maximum flexibility for applicants to accomplish habitat projects. Due to the unique funding partnership, applicants are not expected but are encouraged to provide matching funds and demonstrate project leverage and community support.​
To review projects awarded RESTORE grants in previous rounds, read this release from 2020 and this release from 2021.
Who Can Apply
Eligible applicants include non-profit 501(c)3 organizations, U.S. Federal government agencies, state government agencies and other political subdivisions of the state, local and municipal governments, Indian tribes, and educational institutions.
Ineligible applicants include businesses and unincorporated individuals.
How To Apply
Please visit the application page hosted by the National Fish and Wildlife Foundation.
When to Apply
A Request for Proposals is scheduled for release on August 3, 2020 with applications due October 29, 2020. Grants will be awarded March 2021.
Questions?
Contact Senior Program Officer Chris Yuan-Farrell at cyuanfarrell@goco.org or 303.226.4511.