By Julie Dugdale 
This article is part of our Impact Stories series, stories that celebrate the unique ways GOCO partners have enhanced and supported Colorado communities, our quality of life, and our state's wildlife. Since 1992, GOCO funding has been invested in more than 5,200 conservation and recreation projects in all 64 counties – with benefits for all Coloradans.
On the horizon, barely visible through the falling snow, you can see them: elk, by the hundreds, silhouetted against the shadowy mountains beyond. Rolling meadows stretch in every direction, and Tarryall Creek, framed by the muted deep-gold of late-fall willows and shrubs, snakes its way through the land. Just off a rutted dirt road, an adobe-style pueblo-revival ranch house, built in 1928, stands hollowly, yet proudly over the landscape it anchors—a reminder of a bygone era, and a beacon of potential. "This viewscape is an important aspect for people who are driving through Park County," says Mark Lamb, area wildlife manager for Colorado Parks and Wildlife (CPW). "Just this morning, two women hiked out here to take photographs of the elk. It's watchable wildlife."
---
This is the Cline Ranch—more accurately, the Cline Ranch State Wildlife Area, one of the most innovative conservation projects in this high-country region of Colorado, about five miles south of Jefferson on Highway 285. The 1,640 acres, which is today owned by Park County but managed by CPW, belonged to prominent Denver attorney Foster Cline Sr. and his family as part of an even larger ranch for the better part of the 20th century.
When Cline Jr. put the property on the market in the early 2000s, it was just the sort of landscape that would lure developers: a subdivision here, a tourist attraction there... the types of activities that leave land vulnerable to habitat destruction and throw off an entire ecosystem. That's when Beartooth Capital, an investment firm with a focus on ranch restoration, came in. After Beartooth purchased the property in 2010, it needed a conservation partner to sell back the land. "What a great thought process," Lamb says. "Buying these ranches, then turning them around to sell back to conservation-minded groups."
What Beartooth got was several partners—a joining of forces between the state, the county, private and nonprofit interests, and more. The goal: Divvy up and protect the Cline Ranch from development, preserve the historic character of the ranch, and make its bountiful recreation opportunities accessible to the public. Organizations like Colorado Open Lands (COL) and Great Outdoors Colorado (GOCO) were instrumental in creating what Lamb calls an "out of-the-box" vision—one where Park County owns the land, but CPW manages it as a state wildlife area under conservation easements that prevent development and allow restricted fishing and hunting. "We, as the private capital partner, came in and engaged with all the partners to co-create a vision," says Carl Palmer, co-founder and former managing partner of Beartooth and founder of LegacyWorks Group. "So often, private capital comes in and is the one that dictates what happens; this is a beautiful example of what happens when you think about capital in different ways that really honor community, economy, and ecology. We all wanted the power to change things."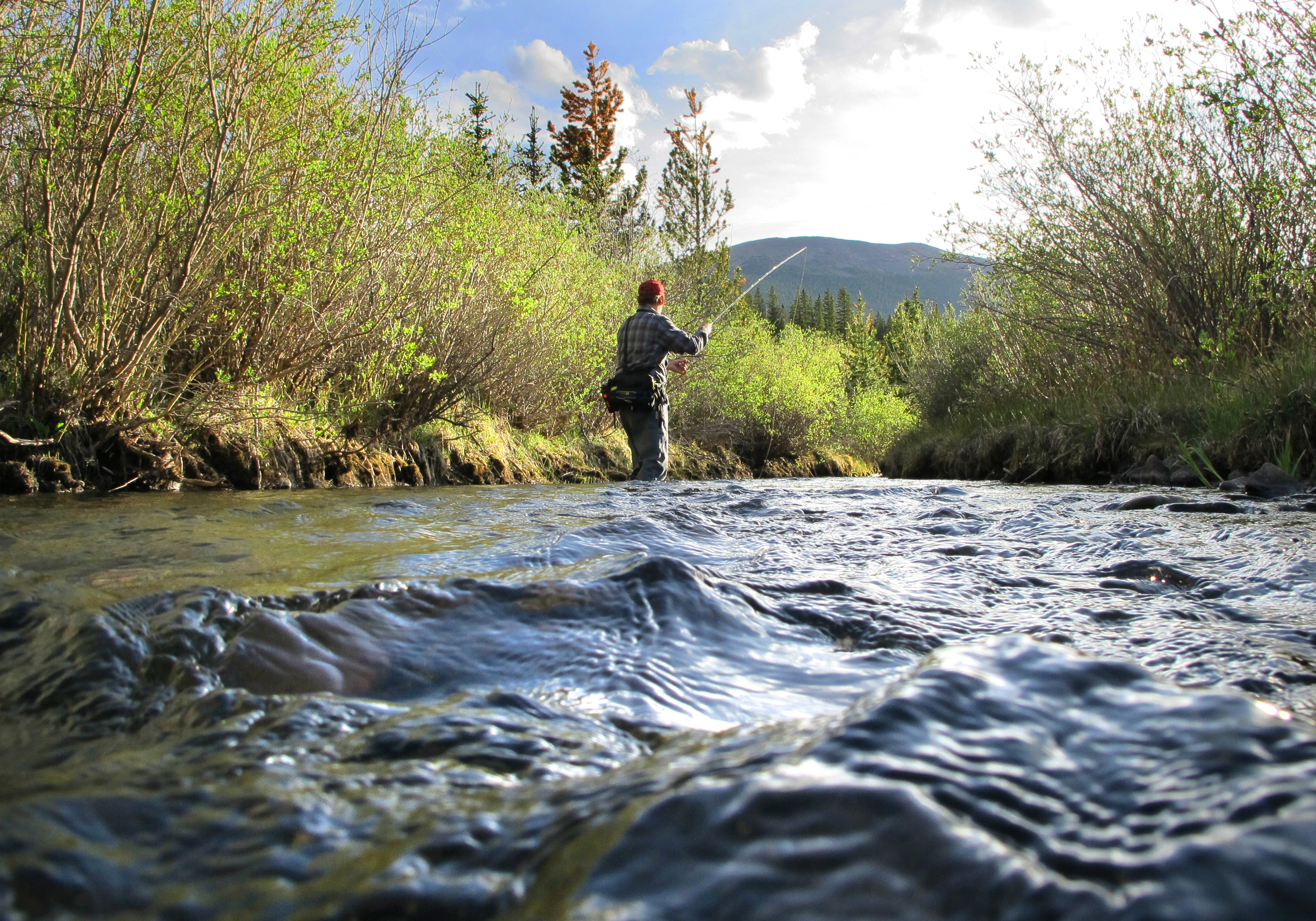 The purchase price from Beartooth in late 2010: $2.14 million, with an important funding assist from the Park County Land & Water Trust Fund (LWTF), paid for by a two-time voter-approved sales tax of one percent. "There was a huge alignment in terms of various interests, decision-makers, and people who could put the resources into it to make it happen," says Dieter Erdmann of Western Rivers Conservancy, formerly of COL. "There was an alignment of recreation visions with high-quality wildlife and rare plant habitat on the property, plus a nimble owner [Beartooth] with a philanthropic spirit."
Those recreation visions were carefully executed to maximize the experience at the Cline. Tarryall Creek is divided into four "beats" for fishing, and there are only four corresponding spots in the designated parking area. When the spots are full, the fishing is full. "The whole idea was: Let the public fish, but give them stretches of river that are only going to be theirs," Lamb says, gazing at the creek, "without someone coming in and fishing them out of their hole." Anglers can stalk trout for hours without seeing another human. Fishing ends in October when hunting season begins.
Facilitating the effort was Gary Nichols, Park County's recreation director, who was originally tasked by the county commissioner to identify a piece of land that could house a public shooting range with minimal impact on other areas. Ultimately, one parcel of the ranch became just that, thanks to its ideal location and topography; other parcels were sold to private ranchers. But perhaps the most impactful decision was opening up the main ranch land to public recreationists. "The majority of the ranch, for all practical reasons, is a CPW area," Nichols says. "But we all helped formulate how that management plan would evolve. Access is limited by design; I think that's the compelling thing. It doesn't get overfished or overhunted, and you're not elbow-to-elbow with masses of people. It maintains the integrity of the resource."
Recreation aside, protecting this tract of land has been somewhat of a missing puzzle piece for the wildlife that calls this area home. Herds of elk and other animals that move seasonally need undeveloped, contiguous corridors of land to thrive. The Cline Ranch SWA connects swaths of protected habitat on national forest and BLM land, giving herds a path unobstructed by development, ranching, or mining interests. "When you look at the big picture of providing a corridor for wildlife to move long-term," Lamb says, "this was a vital part of that happening."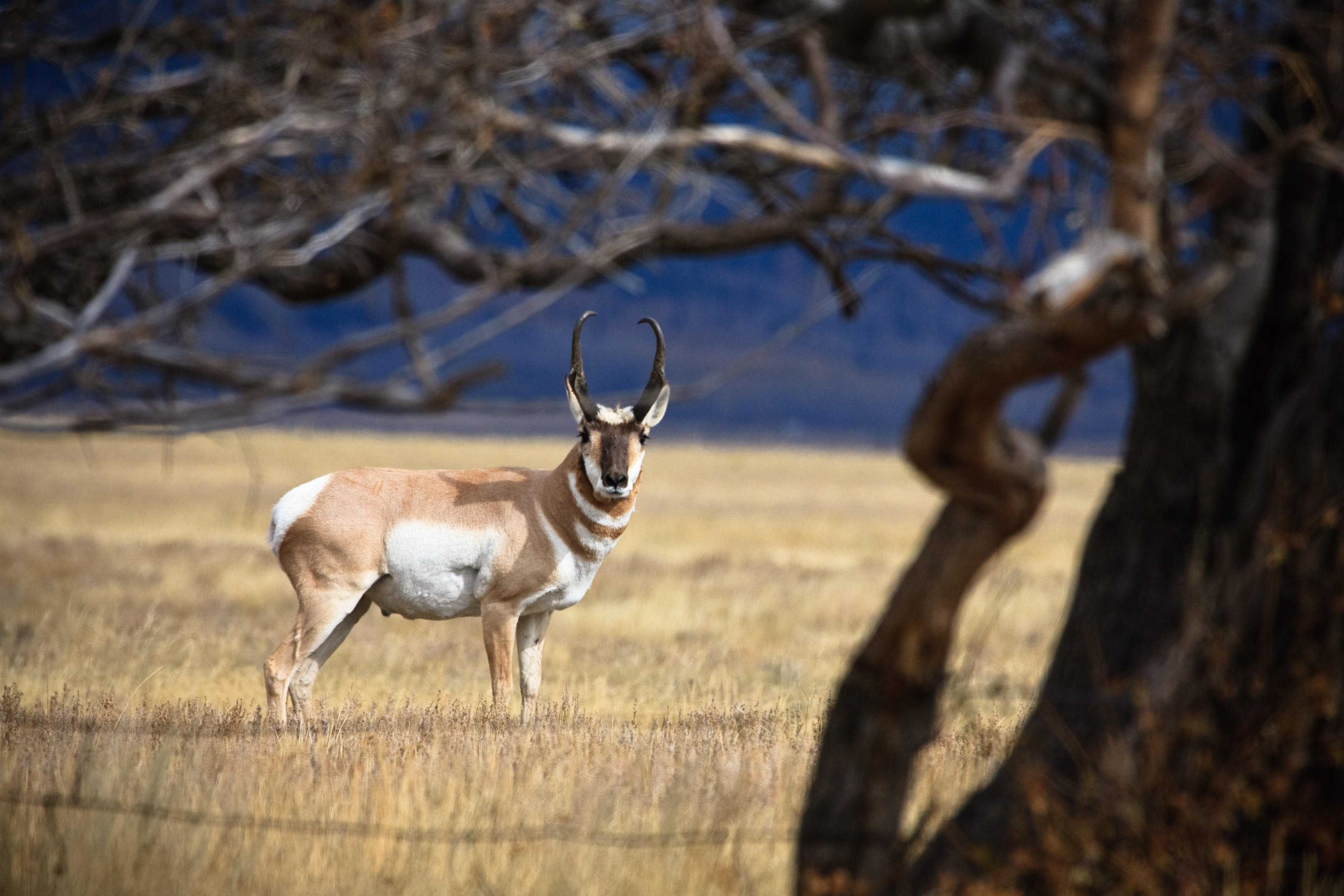 And, let's not forget the ecological value of the river itself, which is now what ecologist and restoration expert Mark Beardsley calls "an intact system that we can protect and keep working in an integrated way." Making sure Tarryall Creek doesn't suffer from land use or development is a key part of keeping the entire property—and the entire watershed—healthy. Beardsley, who works on projects to rehabilitate streams and riparian areas, including beaver habitat restoration, sees the work's benefits extending far beyond a particular property. "In addition to the fish and wildlife habitat benefits, healthy natural systems like the one on Cline Ranch are critical for keeping our watershed resilient to floods, drought, and fire. They are also important for water quality, as healthy riparian areas like this act filter sediment and process chemicals in the water."
As for the buildings on the property—namely the historic family home, which was recently designated one of Colorado's Most Endangered Places—the future remains uncertain but rife with possibility. There's been talk of converting the house into a hub for environmental agencies, or turning it into an environmental education center for youth. In the meantime, Park County's Department of Heritage, Tourism & Community Development continues rehabilitation efforts to preserve its historic character—a reminder of what this land has meant for nearly 100 years in this community.
---
Strolling around the ranch, several inches of early-season snow crunches underfoot—the only sound beyond the persistent breeze across the valley. The early morning gray has lifted to reveal the peaks of the forested hills beyond. "Look," Lamb says suddenly, pointing across the open meadow. A lone pronghorn antelope buck stands in the distance, surveying his kingdom, small against the vastness around him. And it's comforting, somehow, to know that this land belongs to him—as it always will.
---
GOCO helped fund the conservation of Cline Ranch, contributing $1.8 million over the course of two project phases. Cline Ranch State Wildlife Area is managed by Colorado Parks and Wildlife and owned by Park County.