By Jose Dominguez
This article is part of our Generation Wild Coalition Storytelling series to give you an inside look at the work being done on the ground in Generation Wild communities – straight from the perspectives of the rockstars involved.
Born and raised in Colorado Springs, Jose Dominguez is a first-generation graduate of Atlas Preparatory High School currently working for the Youth Advisory Council (YAC) and the Catamount Institute- a Generation Wild of Pikes Peak partner. In his blog, he tells us the story of his journey to becoming an advocate for youth accessing the benefits of the outdoors, and achieving successful futures.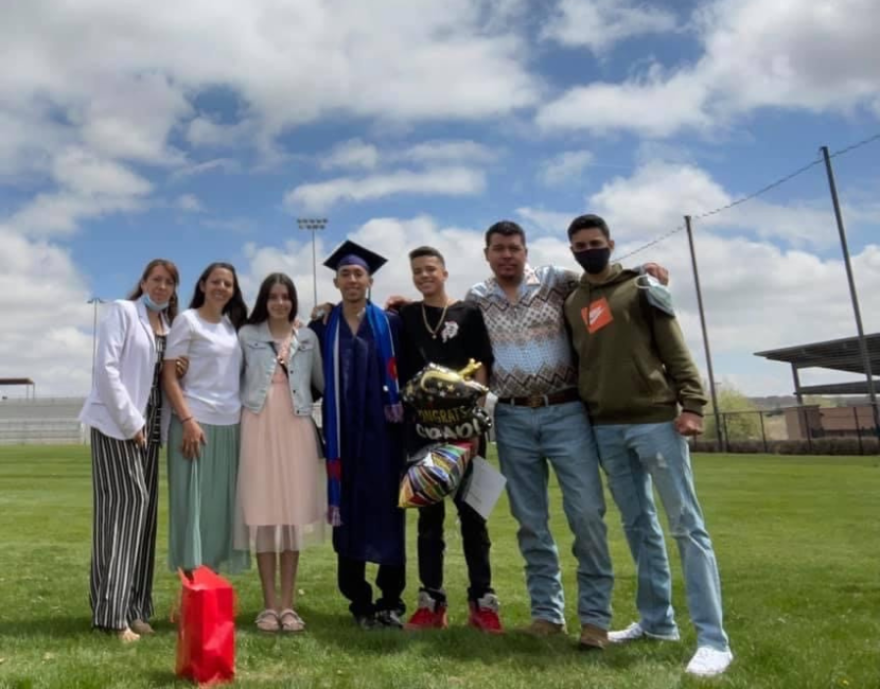 My name is Jose Dominguez. Born into a female-led household, I never knew the sacrifices my mother was making in her life to help me fulfill my small victory dreams. Rent due every month, daily chores, countless meals prepared, and ensuring I had good grades every quarter. When my siblings and I came home from school my mother would send us to finish our household chores while she prepared us a meal. After conversations at the table, we all united and watched Novelas on TV, finding similarities to our own lives in the dramatic storylines. 
On the weekends I would send myself outside to explore, making new friends on the way. I'd pass the time by playing soccer, imagining I was in a forest, playing silly games, and finding my love for nature in the city. I'd spend time with kids who had similar childhoods to mine and we would often find ourselves bored outdoors with no structure, which sometimes led to mischief. School, however, was a safe zone where afterschool programs helped me learn leadership and teamwork skills. Learning alongside my peers, I flourished in the gifted and talented program and honors classes and continued to do so in high school with AP classes.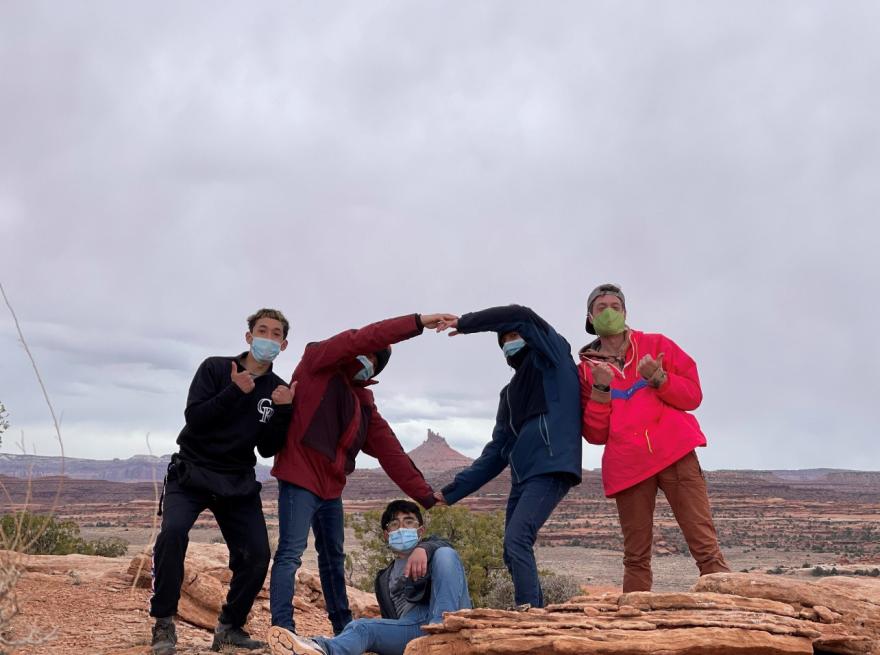 My goal at the time was to get a job to ease my mother's workload and help her pay the bills to support me and my siblings. I never knew you could find a job outdoors and get paid for it. Through a nonprofit organization in Colorado Springs called Catamount Institute, I joined a program called B.O.L.T. (Building Outdoor Leaders Today). It was one of the only outdoor camps still running despite COVID and was having a successful year. I was able to apply for a paid internship, which gave me the opportunity to boost my resume for future jobs and prove to my mother I could do something I love while making an impact. 
The internship helped me find my voice as a Latino in the southeast region of Colorado Springs. While interning, I was invited to a Local Southeast Leaders and Community Collaboration panel to speak about how the outdoors impacts the community. We were asked what barriers we faced to having positive experiences in the outdoors. I talked about the outdoors being a safe haven for me and my peers to explore the unknown of our neighborhood. But it was also a place where we could get into mischief that could harm our futures. It took an effort to show my parents the outdoors is a positive place for me to be a part of.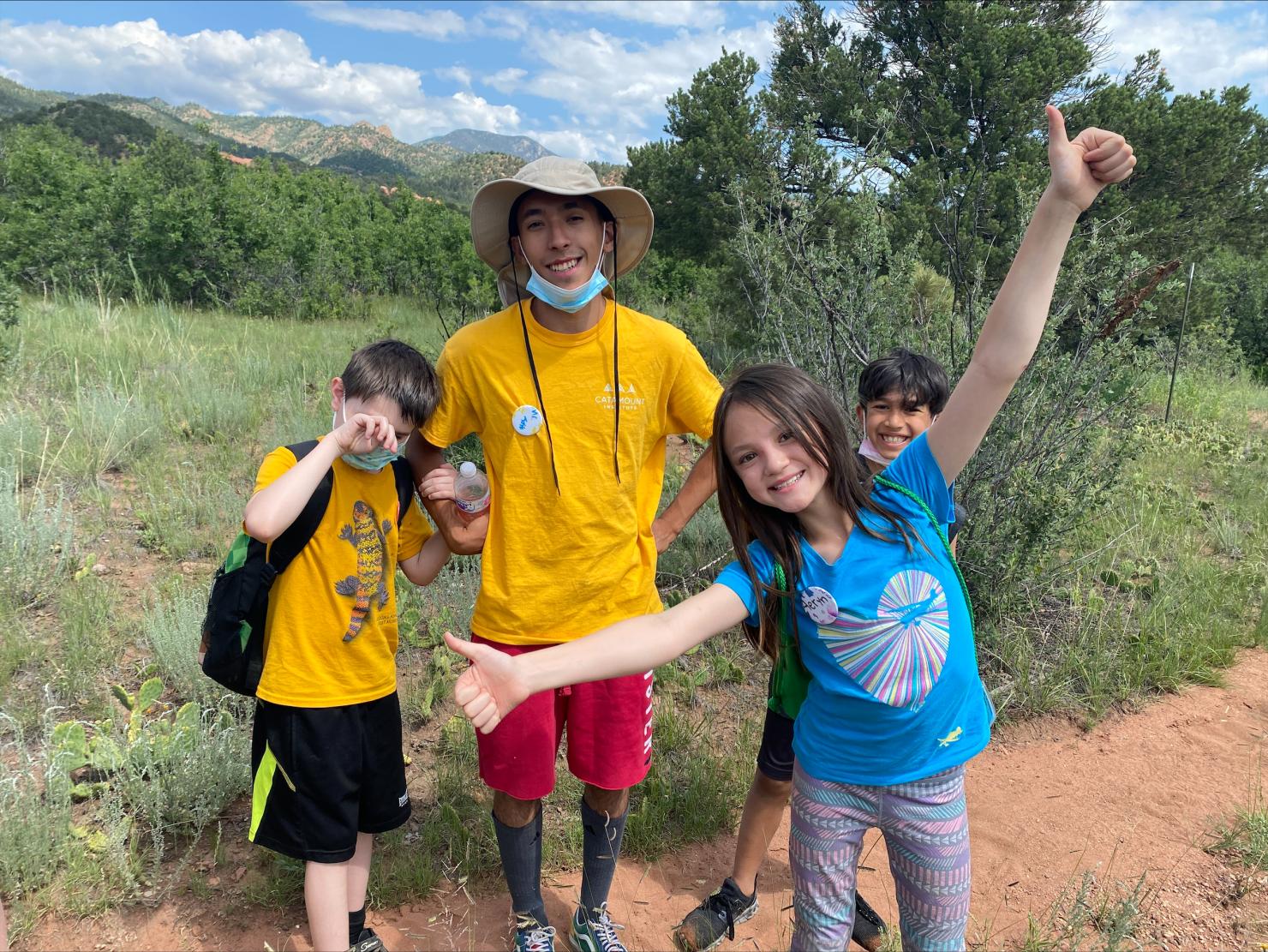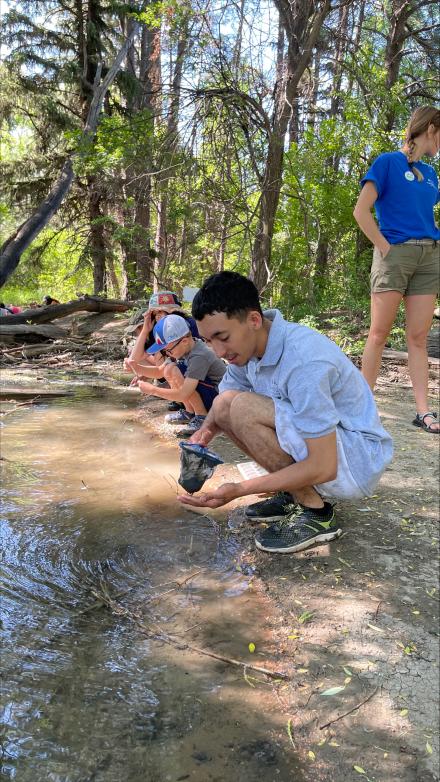 Boundaries to me were infinite in the outdoors, I could play outside forever and always create theories in my mind I would never find the conclusion to, or in the worst case, I could find a crowd of hooligans and become them. It just took the power of good judgment to keep the outdoors permitted by my parents. 
After the panel and the discussions, my confidence skyrocketed. I discovered my pride in being a Latino in southeast Colorado. The Youth Advisory Council offered me an opportunity to join their team, and I did it without hesitation. Following that, I also became the first in my family to graduate from Atlas Preparatory High School. 
Now, I volunteer at a nonprofit group named Second Chance Through Faith whose goal is to prevent introduction to gang violence for at-risk youth and provide transitional assistance for juveniles through 1-on-1 mentorship, Bible studies, and fun-filled activities in order to prevent gang violence, criminal offense, drug/alcohol addiction, and underage sexual activities. In the future, I hope to join Pikes Peak Community College (PPCC) through the Dakota Promise, a program created by PPCC to make college more accessible for high school graduates from the southeast. 
I often go to meetings with other leaders from my community focused on how we can improve kids' enjoyment of the outdoors, and how we can ensure the vegetation grows back to its original state with little long-term negative effect on the environment. Through this work, I have fun, and I grow in my capacity to learn, and that's what keeps me disciplined and motivated to continue. I hope to continue taking steps to leave a positive legacy for kids that have no guidance, including someday creating a nonprofit called Small Victories that help minority youth feel encouraged to move forward and break stereotypes.