Congrats to Anna Sofia Vera who joined The Nature Conservancy as a GOCO fellow in June 2023! The GOCO Fellowship Program supports positions at our partner organizations to prepare young people for careers in the outdoors. GOCO fellows gain experience in the fields of conservation, outdoor recreation, and stewardship while growing a professional skill set to apply to future endeavors. Starting in 2024, GOCO Fellows will be funded through the Planning and Capacity grant program. 
Tell us a little about yourself. What did you do before you began the fellowship?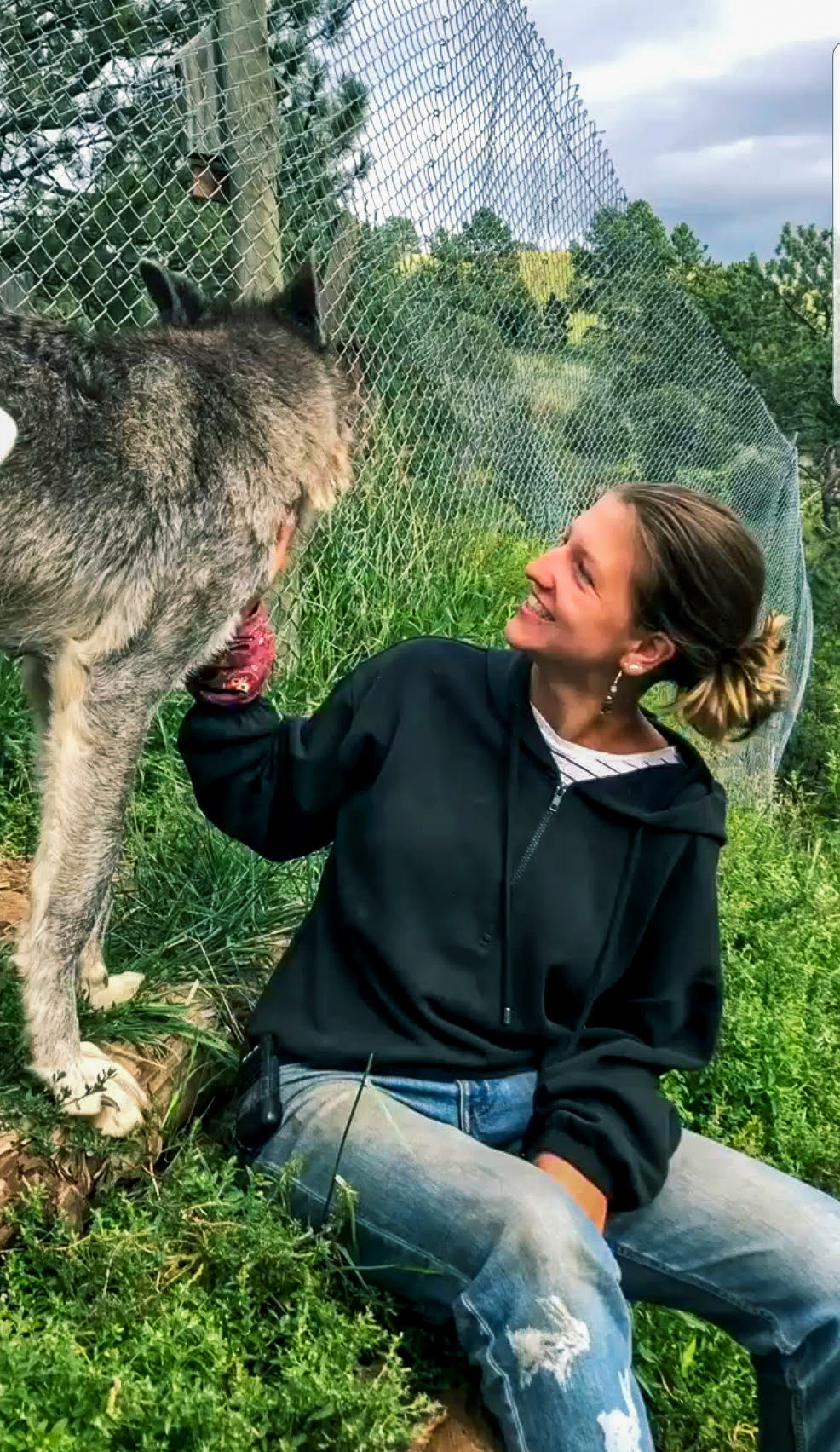 I was born and raised in Santiago Chile by a Chilean father and American mother. I came to live in Colorado for the first time in 2018 after receiving a scholarship to Colorado College. My relationship to the outdoors is quite unique given my upbringing in a family with roots in farming and being a Scout as a kid. In Chile, Scout programs are a little different than the United States. It's co-ed and no, we didn't sell cookies. Instead, we planned backpacking trips along the south of Chile. We also did service work and focused on our socio-emotional development and empowerment as individuals. It's also very cheap to travel, backpack, and camp in Chile!
Before this fellowship, I worked at a wolf sanctuary in Colorado called Mission: Wolf, a solar-powered nature center that provides sanctuary for unwanted captive-born wolves and horses. This sanctuary sits in the middle of the Sangre de Cristo Mountains amidst a ranching county. Interestingly, Mission: Wolf has a positive (and even collaborative) relationship with most of its ranching neighbors. Staff live on site, and we build and fix everything at the center ourselves, with the crucial help of volunteers of course!  While working at Mission: Wolf, I learned how to weld, use a chain saw, replace car tires, install solar panels, drive a tractor, grow food in a greenhouse, process donated meat for the wolves, live communally and minimalistically. I loved my time there. The rural lifestyle taught me how hardy people are who live in the countryside. Living and working at Mission: Wolf also reinforced my relationship with nature as I felt, more than ever, part of a socio-ecological system.
What's been one of the best experiences of your life so far?
Backpacking through the south of Chile! I remember my first backpacking trip with my Scouts group like it was yesterday. At 15 years old, that trip transformed my relationship with nature and made me feel capable of traveling and handling myself in the elements. I was pushed like I had never been pushed before. We walked 20km a day and on the toughest day, we hiked from the bottom of the valley, over a snowy pass, and then back down into a different valley all in one day. We had crazy experiences in those 3 weeks of backpacking: a couple of serious injuries, getting lost more than once, crossing raging rivers that were above hip height, and several other bumps along the way.
I saw parts of my country I had never seen. I realized for the first time how beautiful my land was as this was my first time truly "outdoors." I remember how rewarding and peaceful it was to be in nature and live from the few resources we carried on our backs. I remember making friends with other campers, with village kids, and with several stray dogs. I remember we had a spontaneous and epic pick-up soccer game inside a remote island's school gymnasium with all the island kids while rain poured on the tin roof. I loved my Scouts group, the comradery among us and the people we met, and the sense of being part of nature, and giving back, during our journeys. These are trips I remember so vividly, including friendships, emotions, and memories I carry with me to this day.
What have you learned so far through the fellowship experience?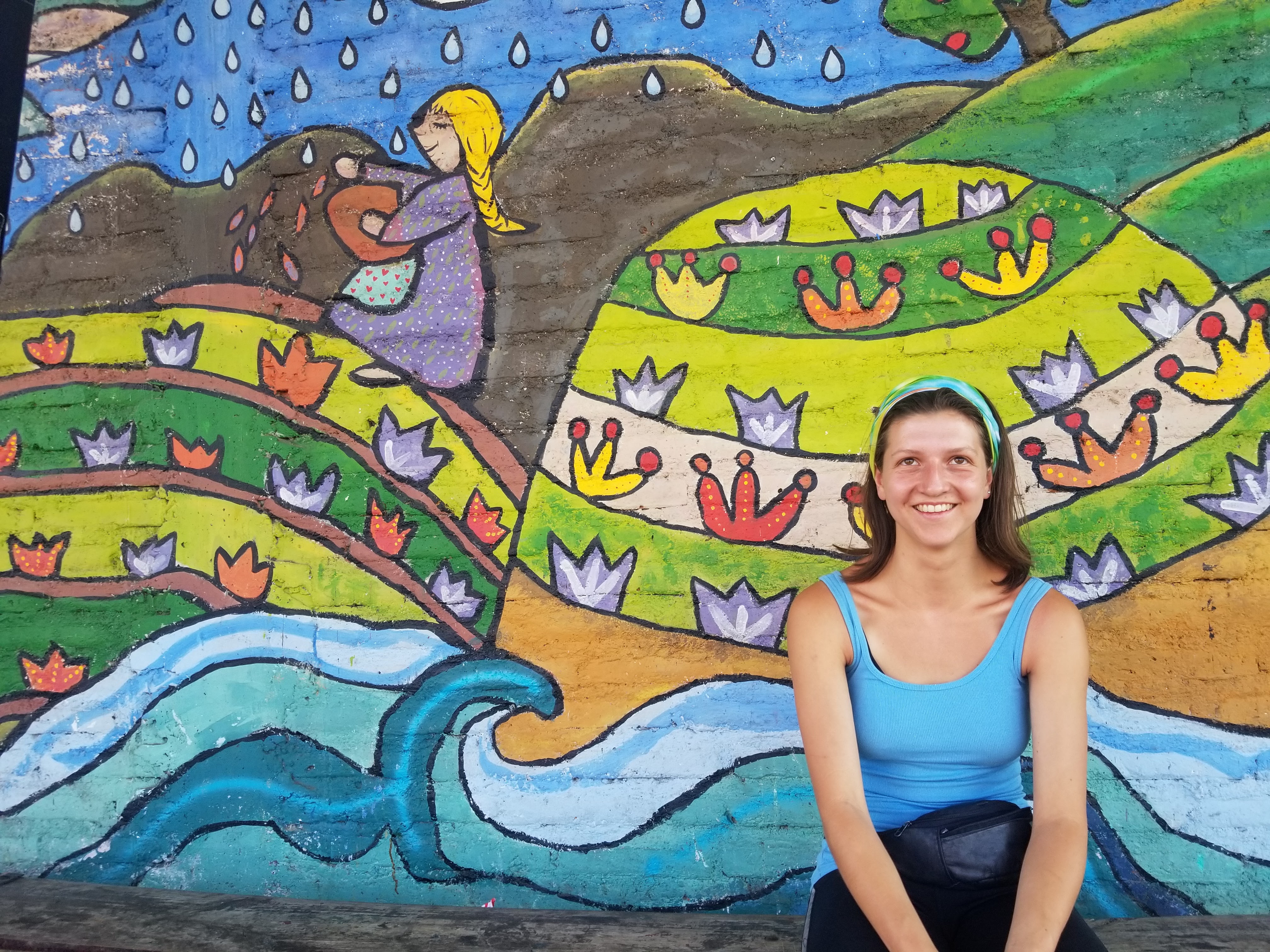 SO MANY THINGS! At the Nature Conservancy (TNC) I have learned how to become a better storyteller, how to organize events, and I learned that it is possible to do fulfilling work while earning a livable salary!.! I have improved my camera and photography skills and learned the gist of social media stories. I have also learned how my organization works from a structural, financial, and cultural perspective. I have learned more about diversity, equity, and inclusion (DEI) in the workplace and have become involved in our current efforts to make DEI the norm in all aspects of our work, including decision-making, partnerships, stories, and communication.
The most interesting and enjoyable part of my fellowship is that I feel like I am getting paid to learn and grow professionally! I feel like a sponge; I am absorbing so much information, getting connected to networks, and learning from my colleagues and the multitude of resources available at TNC.
I hope to become better at forming meaningful and effective partnerships with other community organizations (this is already part of my role but I'm still learning a lot). I hope to become a better and more equitable storyteller by amplifying and supporting underrepresented groups in conservation in telling their story in their own way, and for these individuals to be empowered through storytelling.
How do you think the outdoors contributes to communities or to individuals' quality of life? 
Where to start? I think access to nature, enjoyment, and feeling a part of nature is essential for quality of life no matter where you are in the world. I think conservation is a colonial way of thinking about nature. We "own" and "dominate" nature, separate nature into private property, and restrict access of other species and humans, which fragments ecosystems and is problematic. I think we need to re-learn from Indigenous people around the world, and from people who have stewarded a specific land for generations, how to better coexist and take care of nature as well as let nature run its course. I also think stewardship is a local practice. Every method and type of stewardship will vary according to the ecosystem and location in the world because stewardship is culturally driven.
I believe an individual's quality of life (and most certainly a community's quality of life) is determined by which land rights they own, if they have the power to decide how land is used, and their access to nature. These large spheres contribute to an individual's well-being in various intersectional ways because land ownership or power over a land determines the quality of food, water, soil health, biodiversity, air quality and so many other factors of an ecosystem which nurtures the humans and other species that depend on it. Yet, if an ecosystem is contaminated, then it will hurt and worsen the health of the humans and species that live and depend on it. I am referring to rural and urban ecosystems, neighborhood ecosystems, and all natural ecosystems in the world, most importantly ecosystems in the global south being developed and destroyed for the demands of the globalized market.  
An individual's ability to enjoy and be nurtured by their local ecosystem affects an individual's physical, emotional, and spiritual health. I think we (those who work for large environmental organizations) need to make a bigger effort to make those people most affected by the global market and changing climate, and those people who have historically been excluded from decision-making around land and natural resource management, part of the decision-making process. I think we can also do better by providing more financial support and resources to local initiatives that already exist and are on the rise to improve a local community's well-being and connection to nature.
Something I have already learned is that TNC's key to success is dependent on its strong emphasis on collaboration and building meaningful partnerships with diverse stakeholders to build collective solutions from the ground up.
What are some of your favorite things to do outside?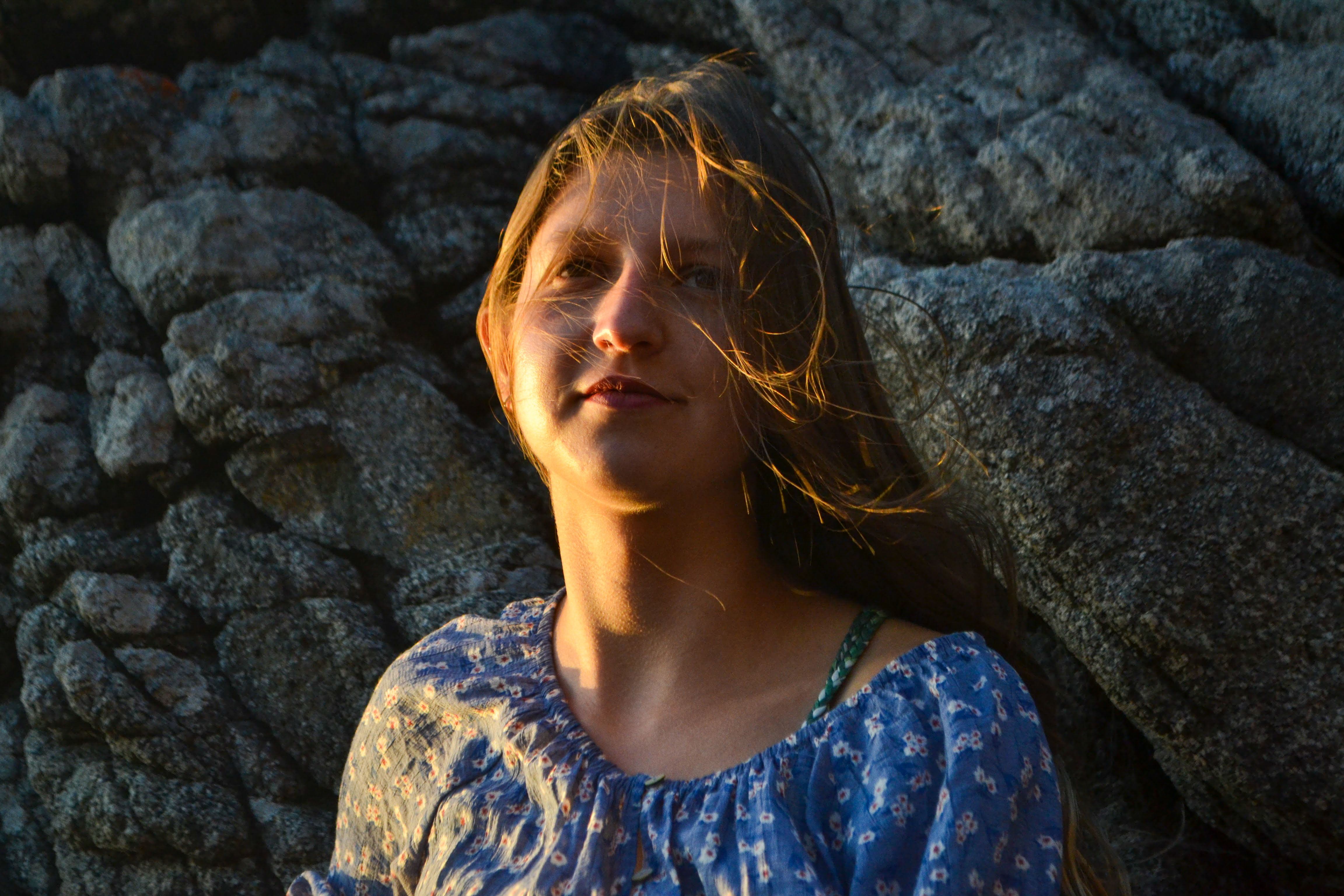 I love to go for walks outside, play outside, and simply be barefoot and play. I love to grow food and cook with the food I grow. I love to hang out by rivers and the oceans--I'm a fish! Any natural water source is special to me. I love backpacking for extended periods of time I love playing the guitar around a fire while singing songs with friends. I love working outside building and fixing things. Manual labor is very rewarding! I love making nature art and sculptures that can then be decomposed or consumed by the elements or making art with "trash." I also love dancing around a fire!
Got a life dream to share or maybe a strong personal passion?
My life dream is to buy a plot of land somewhere in the south of Chile and start a non-profit education center for kids to connect to the outdoors, re-learn to work with their hands, re-connect with themselves, with each other, and with the land. I would use this organization to bridge outdoor education and the arts as well as teach the kids hands-on skills that can empower them in an emotional, physical, spiritual, and economic sense. I love learning, playing, being curious, trying new things, making art, dancing, playing music, and doing theatre. I would love to continue doing all these things and keep building community through a connection with the land and the arts.