Crystal joined the GOCO team in June 2021 as the Communications Associate. 
What did you do before you came to GOCO?
I started out my career in the journalism/media industry. I am originally from the Chicago suburbs and had the pleasure of working for different media outlets including newspapers, broadcast media, magazines, and production studios. I officially moved to Colorado in July of 2020 and was working with 5280 Magazine's digital team before joining GOCO as the Communications Associate.  
What brought you to GOCO?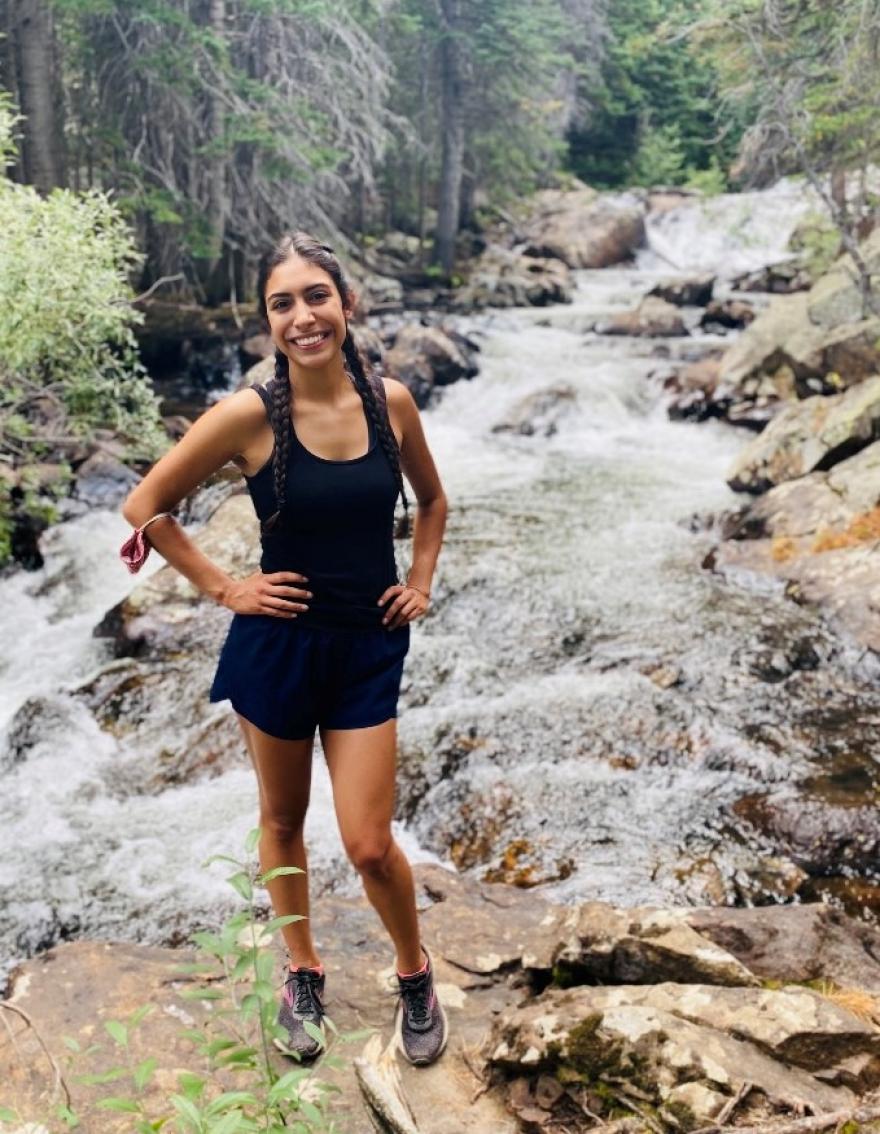 After a couple of years of working in media during the challenging times of the pandemic, I found myself branching out to different industries. I love writing, editing, content creation, and anything communications-related, but I also realize that there are so many opportunities to use and advance those skills that I do not have to limit to just one industry. I started looking at different organizations during my job search, came across GOCO, and automatically fell in love. I think GOCO's culture, mission statement, and values are amazing, and I really wanted to be a part of that. 
What has been your favorite part of working here so far?
I love the culture and sense of community. Everyone I have met has been super supportive and welcoming; you can tell that everyone at GOCO loves their job and wants you to love yours too.
What is your typical day like?
Every day is a new adventure but a great day for me starts off without an alarm, followed by a little stretching/ morning yoga, a smoothie or shake of some sort, and a good workout. I am a big fan of an active day so any sort of planned hike, bike ride, or any activity that requires some sort of physical movement is ideal. I am also a big foodie, I love eating out and trying new restaurants and cuisines, so of course, my perfect day would end with eating something delicious at a new restaurant.
What are some of your favorite things to do outdoors? 
I think I am what some would call "a jack of all trades but a master at none." I love doing anything and everything, if it calls for some sort of physical activity and it's outside, I'm having the time of my life. I grew up running cross country all throughout my schooling, so it was a reality check when I moved to Colorado from a sea-level state and realized I was being challenged aerobically just by going up the stairs. I have since then taken up different activities like hiking, biking, skiing, river tubing, camping, etc, and love that Colorado has allowed me to try and enjoy those activities, we don't get these mountain views in Chicago, that's for sure.
Where is your favorite place to get outdoors in Colorado? 
I moved here when the pandemic was still in full swing, so I know there is an abundance of exploration to be done, but one trail that never ceases to amaze me is Waterton Canyon; maybe because it reminds me of certain places in Mexico.
What is your most memorable outdoors mishap? 
I have so many memories of me being a complete ditz, but I will always remember my first regional cross-country race as a freshman in high school.
I am standing at the start line and the 'ref' is going over instructions for the race; you would assume it would be "just run." Several times I heard him say "White line, follow the white line" and on the third time, I mistook "White line" for him asking us "What line?" and I screamed out "WHITE LINE" at the top of my lungs after he had just said "white line" in front of about 500+ runners and spectators. It came across as though I was mocking the ref. Blank faces all around
What is the coolest wildlife you have spotted in Colorado?
I was once on a hike and almost stepped on a teeny-tiny, skinny, black snake with an orange stripe.
Being from the Midwest, it is also ironic that I never saw a groundhog in person, but I see little prairie dogs here all the time and I think they are the cutest little things ever.