Tilah joined the GOCO Programs team (Southern Front Range) in Summer 2021.
What did you do before you came to GOCO?
I had an incredible stint working with the Colorado Springs Parks, Recreation and Cultural Services Department. Our team tackled everything from neighborhood park development to driving stewardship models for expansive regional parks and open spaces, preserving the rich cultural heritage of the region, and keeping kids engaged through diverse recreational offerings. Daily, I saw how the work of my peers drives economic development, supports tourism, and directly contributes to the health and vibrancy of our community. I am continually amazed by the creative efforts and fortitude of the partners I had the privilege of working with for over a decade.
What brought you to GOCO?
I could not resist the magic of GOCO 2.0! Shepherding in a new, values-based approach to grantmaking and learning from peers across the state jives with my keen interest in supporting community-based efforts that create equitable access to the outdoors. GOCO leads the nation in innovative efforts to promote conservation and support recreation – of course, I would want to be a part of that initiative!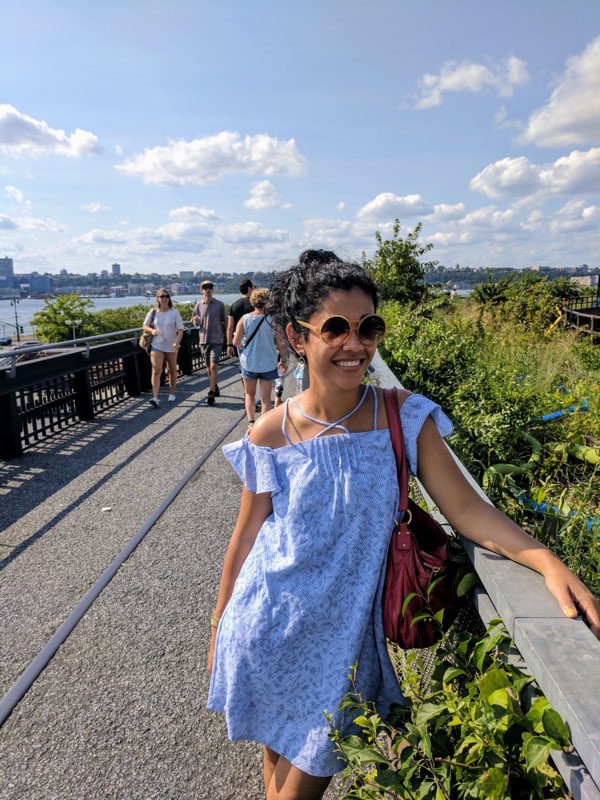 What has been your favorite part of working here so far?
All the people, from my mission-driven co-workers to our partners making it happen on the ground. I greatly appreciate this dream team network of folks committed to stewarding outdoor spaces essential to our quality of life.
What is your typical day like?
Having just started, I have yet to settle into a typical day, though common threads include continually learning about initiatives across the state and seeking to advance partnerships. More to come as we dive deeper into our roles as regional officers supporting local communities.
What are some of your favorite things to do outdoors? 
Explore – whether biking around a new town or hiking a known trail, I love the views and adventure. Growing up in Wisconsin, I took nearby lake and river access for granted and embrace any opportunity for water activities. I dream of loving snow and tell myself every year that I am going to commit to skiing.
What's your favorite place to get outdoors in Colorado?
I really do love it all and I try not to overlook the opportunities outside my door. That said, I always look forward to exploring the areas around Independence Pass.    
What is your most memorable outdoors mishap? 
A backpacking trip in the Wind River Range for my birthday over the 4th of July weekend. It ended in less than 18 hours, with my husband and I soaked from the waist down, having lost a shoe to the elements.
Initial clues I overlooked in my excitement to get on the trail: Pulling up to a popular parking area on a holiday weekend and seeing only a single car. (We beat the crowds!) The only other people on the trailhead log were cross country skiing (probably just snow for the first mile or so due to the dense tree canopy!).
Cut to three hours into the hike and we have made it less than a mile, find ourselves waist deep in snow, most definitely off trail, resigned to the fact that we're turning around in the morning. The saga ended with my melted boot on the campfire and trekking out with a sandal on one foot.
While I somehow missed the epic snow season that resulted in impassable terrain, we defaulted to canoeing the lakes that flank the Tetons and portaging to one of the prettiest picnic spots imaginable. Mission re-routed but accomplished.
What is the coolest wildlife you have spotted in Colorado?
A bald eagle in Colorado Springs. My first sighting of our national emblem in the wild, and I was smack dab in the center of a city of a half million people.
As I write this, an email came through from a co-worker about wildlife officers removing a mountain lion from underneath a deck in Englewood. That tops my urban encounter, and I remain in awe of our unique landscapes that serve as essential habitats.