Zoe joined the GOCO team in June 2021 as a Communications Intern.
What did you de before you came to GOCO?
Before coming to GOCO, I was a student at the University of Colorado Boulder studying Environmental Studies with minors in Political Science and Education. I graduated in May of 2021, and throughout my time at CU Boulder I had many amazing experiences. I was able to participate in the CU in D.C. program in which I was a Government Affairs Intern for Outdoor Industry Association in Washington D.C. In addition, I was able to work with Congressman Joe Neguse in his Boulder district office as a Congressional Intern. Most recently, I completed a fellowship with local non-profit, New Era Colorado!
What brought you to GOCO?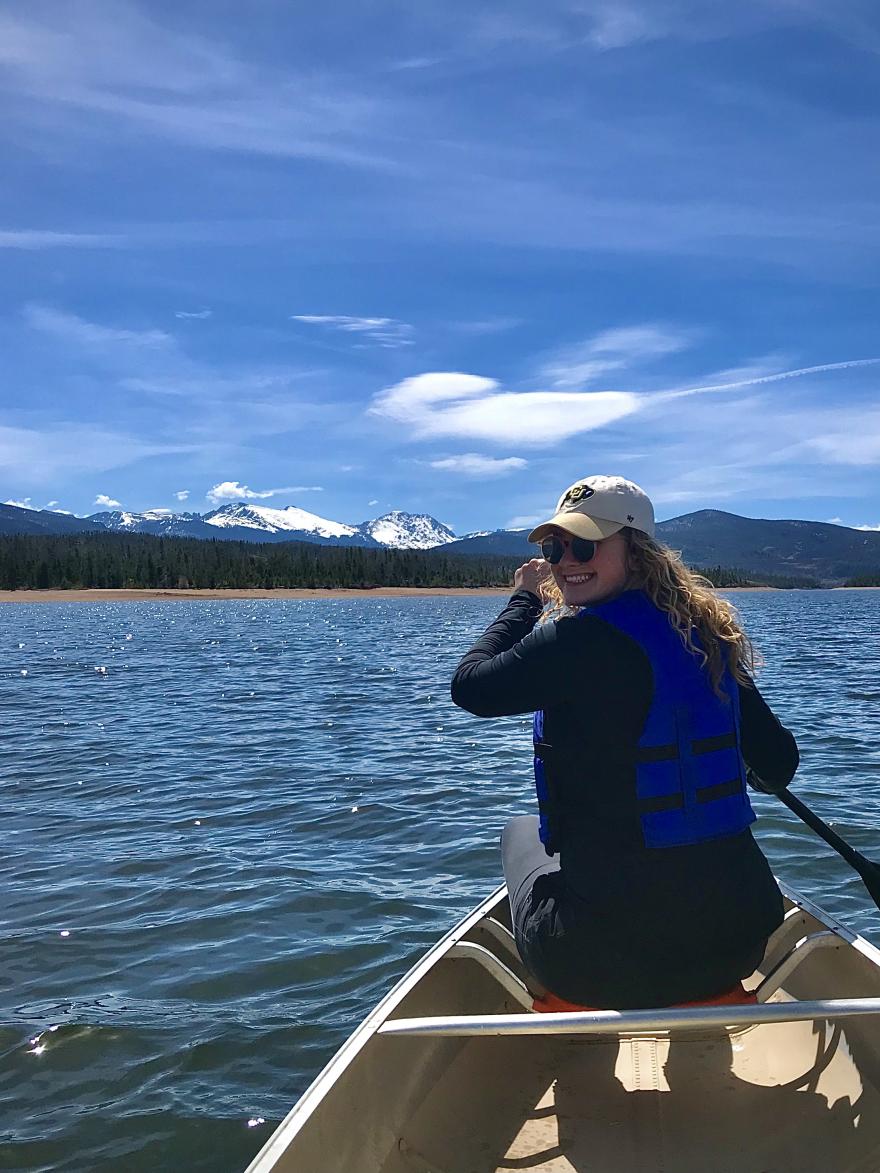 Throughout my life, I have always been a lover of all things outdoors as well as protecting our environment. I am interested in bringing my passion for environmental stewardship and experience working in policy-focused positions to GOCO as well as strengthening my communications skills!
What has been your favorite part of working here so far?     
My favorite thing about working at GOCO so far has been the people! I have felt so welcomed at GOCO, and I am very excited to get to work with these amazing people.
What is your typical day like?
Every day at GOCO is unique!  A day can consist of writing GOCO's monthly newsletter, blog posts, press releases, and emails. I am also involved with social media as well as the Generation Wild Campaign.
What are some of your favorite things to do outdoors?
I love hiking, kayaking/canoeing, and rock climbing!
Where is your favorite place to get outdoors in Colorado?
One of my favorite places that I have visited in Colorado is Rifle Falls State Park! The waterfalls are truly magnificent and so peaceful. Being based in Boulder, I am spoiled with the amount of amazing hiking trails so close to home. By far, my favorite trail to hike is Shanahan Ridge trail in South Boulder. In addition, I love tubing on the Boulder Creek on a hot summer day!
What is your most memorable outdoors mishap?
By far my funniest outdoors mishap must be while leading a 4-day canoe trip on the Wisconsin River! On the 3rd night of the trip, we made camp on a sandbank in the middle of the river. Within 20 minutes of setting up camp, a huge thunderstorm arrived. I was responsible for all the food preparation for the trip, so there I was alone, in the middle of the river, being poured on, trying to cook chili under two upside-down canoes for 15 people. In the moment, it was terrifying. However, it makes me laugh every time I think of it.  And yes, the chili tasted good, kind of watery, but tasty overall!
What is the coolest wildlife you have spotted in Colorado?
The coolest wildlife that I have spotted in Colorado has to be a baby bear while driving up Flagstaff Mountain in Boulder!