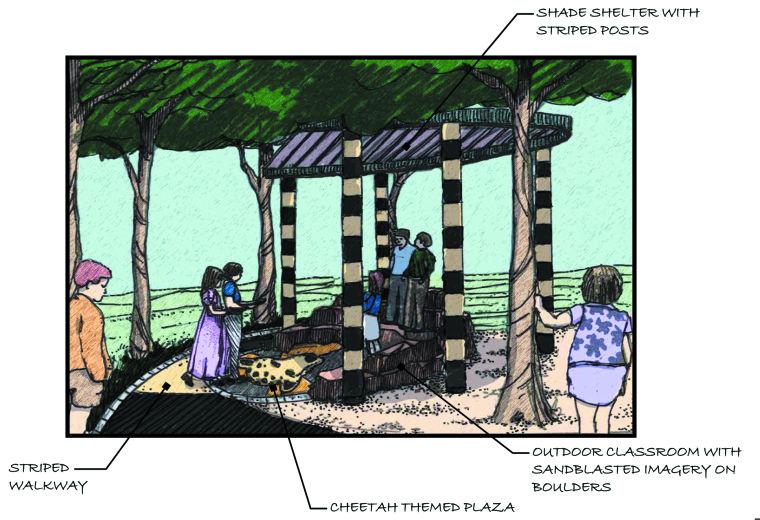 If a young boy approached you and said, "I just played with bees, rode a cheetah and explored a pirate ship!" you'd probably shake your head at his active imagination. But thanks to GOCO's School Play Yard Initiative–a special grant program that involved school children in the design of their dream playgrounds–active imaginations are helping to inspire reality.
Working with the Colorado Health Foundation, GOCO offered the School Play Yard Initiative in response to Colorado's growing rate of childhood obesity, and the need for more places for kids to be active outdoors. Additionally, many schools around the state have playgrounds with aging play equipment that is neither safe nor inviting for children.
The first round of School Play Yard grants was so successful–16 schools statewide received grant awards in June that will benefit more than 6,000 children–that GOCO is offering a second initiative in 2014. Students will once again lead the design process of each play yard project by collecting ideas from their classmates and choosing what to include.
And if the next round of the initiative is anything like the first, those ideas will run the gamut, to say the least.
"It would be fun to climb a big cheetah and slide down his tail," wrote a student from Thornton's Cherry Drive Elementary School in the application for the Cheetah Playground project. While that particular fantasy may not be realized, the school–working with the City of Thornton–will have a dreamy playground once construction is finished, one that is accented by cheetah stripes, incorporates nature themes into its play structures, and includes a vegetable garden, an outdoor classroom and a physical activity plaza.
Pirates were so popular among students at Northside Elementary in Montrose that the new playground will be built in the shape of a pirate ship with swings and climbing structures, and include a basketball court and jogging path among other amenities.
With students from other schools pleading for "bridges that bounce and wiggle", "clubhouses with fire poles, zip lines and snake slides" and "a pyramid obstacle course", it's obvious that kids aren't letting a little thing like practicality hinder their imaginations.
Fortunately, great things come from active imaginations. And great projects too.
Get more information about the 2014 School Play Yard Initiative.