By Laura Cardon
This article is part of our Impact Stories series, stories that celebrate the unique ways GOCO partners have enhanced and supported Colorado communities, our quality of life, and our state's wildlife. Since 1992, GOCO funding has been invested in more than 5,200 conservation and recreation projects in all 64 counties – with benefits for all Coloradans.
Ouray Ice Park Manager Logan Tyler jokes that when he was a kid growing up in Ouray, you could pitch a tent on Main Street at the beginning of winter and leave it there until April.
"There was just nothing going on. There wasn't a winter economy," he remembers.
Today, the image of shuttered businesses and a dead Main Street is difficult to imagine. We're surrounded by thousands of people from around the world who have flocked to Ouray for January's annual ice festival. A tent wouldn't last five minutes on Main Street, much less five months.
You've probably driven right past the Ouray Ice Park without even realizing it, breezing by on Highway 550 in the summertime. But come November, the steep walls of the Uncompahgre Gorge are transformed into 10-story walls of ice.
The ice park is just a few hundred yards from town, and is a playground for everyone from elite professionals to local kids trying the sport for the first time. Tyler was one of those kids growing up in Ouray who tried ice climbing when he was young. He's watched his hometown, and the sport he loves, grow up with him.
"20 years ago if you wanted to ice climb, you had to be ... willing to hike six, seven hours and climb some piece of ice that's right below a massive avalanche chute," Tyler said. "The cool thing about the ice park is that not only do we cater to somebody who's just rolled into town and wants to try it out for the first time, but we have professional athletes who can come here and also get worked."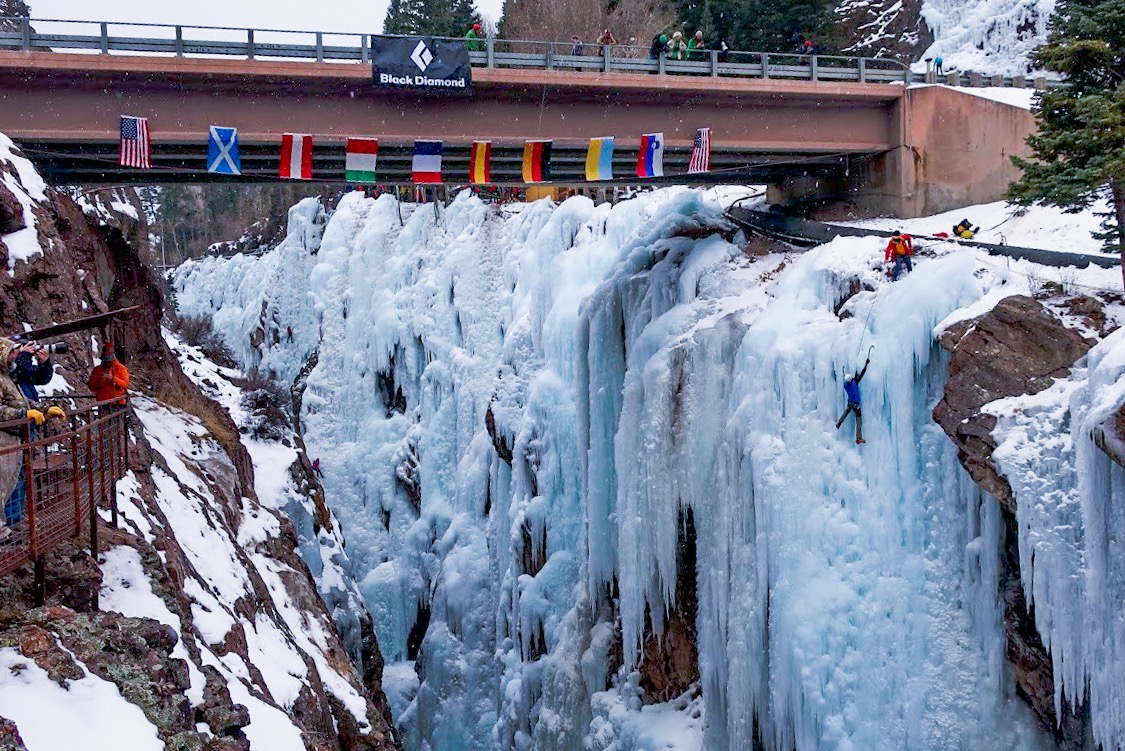 The park, now home to more than 100 climbing routes and a team of professional ice farmers like Tyler, had humble beginnings. In 1994, a leaking penstock pipe from the neighboring hydroelectric plant was forming long columns of rust orange ice down the canyon walls. While it was a far cry from the ethereal blue that coats the walls today, it enticed two local ice climbers, Bill Whitt and Gary Wild, looking for an adventure.
"It was just being cobbled together with a bunch of volunteer hours and low-tech, Home Depot piping," Ouray Ice Park Inc (OIPI) board member Mike Gibbs said.
But their grassroots momentum took off, and as the ice park grew, running a park on a property owned by four different entities was becoming unwieldy.
"At the beginning, the ice park was kind of an amalgamation of several different ownership pieces," Gibbs said. "You had US Forest Service, you had county of Ouray, you had a couple pockets of City of Ouray, and then Eric Jacobsen with Ouray Hydroelectric. So there was really four principal property owners, and it all had to get tied up into one lease."
In 2011, GOCO awarded the City of Ouray a $193,000 grant to help get that land deal done.
"We're rural Colorado. We don't have a big tax base, so therefore budgets are small and tight. The fact that GOCO links governments with recreation capital improvements is a match fit for the ice park," Gibbs said.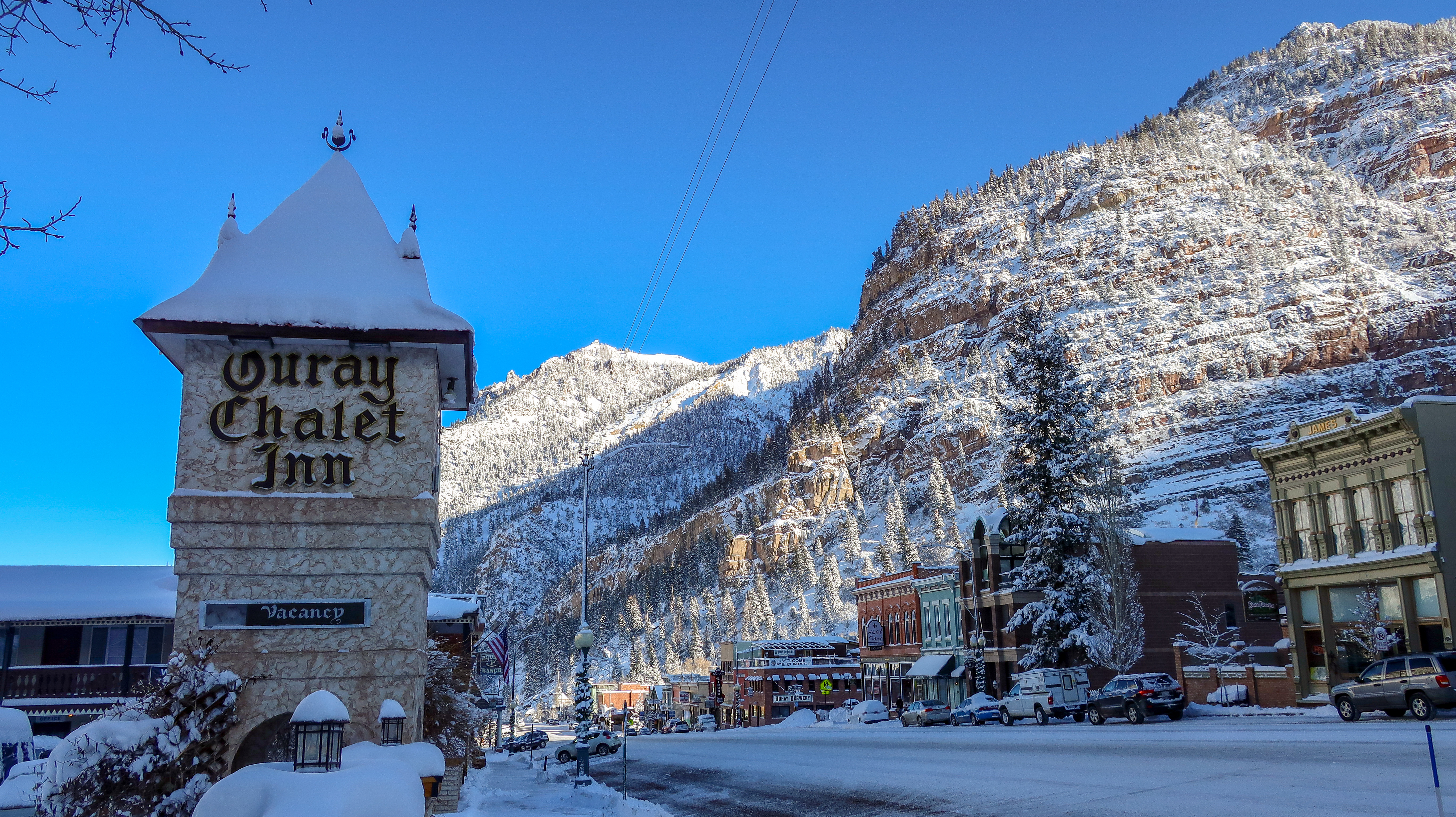 The Ouray Chalet Inn on Main Street in Ouray, Colorado has been owned by Lora Slawitschka's family since the 1970s. Photo by Laura Cardon.
Lora Slawitschka's family has owned the Ouray Chalet Inn on Main Street since the 1970s. Like every other business owner in Ouray, when summer ended, her father shuttered their hotel for the winter season. Ouray went to sleep for the winter. Or at least it used to.
Now, the Ouray Chalet is open year-round, and nearly sold out the weekend of the ice festival. A steady stream of cars cruise down Main Street, which Slawitschka used to be able to sled down as a kid without worry of seeing another car (or even people). Businesses have signs welcoming ice climbers and advertisements of their partnership with the park.
"[The ice park's] impact is quite astounding when you kinda start looking at it. As a kid who grew up here, it sounds crazy because, you know, there's 900 of us. My graduating class had seven including me," Slawitschka said.
"I'm able, most importantly, to pay my bills and keep people employed," she continued. "My parents would never have dreamt that I'd be sitting out at Box Canyon having a festival and talking about a winter sport."
Slawitschka isn't an ice climber, but that doesn't make her any less of an advocate. She's seen how it impacts her business and others like it. She's seen it bring in thousands of people from around the world to enjoy the town she loves. It's a town full of devoted ice park supporters, regardless of whether they enjoy climbing up frozen waterfalls in their spare time.
"The people that are most concerned about the conditions of the ice park are the business owners and not even the climbers," Tyler, the ice park manager, said. "Everybody in Ouray, regardless of whether you're a climber or not, understands that the ice park is pivotal for a winter economy in this area."
23 years after two rogue climbers found a leaking penstock pipe and decided to climb its rust orange ice, the Ouray Ice Park is thriving.
While GOCO funding helped get it there, the people of Ouray have been the driving force behind making this economic engine run. For more than two decades, six volunteer board members, seven staff (including four ice farmers), and hundreds of other volunteers have put their heart and soul into this place.
"We don't do this for the money, you know?" Tyler said. "I'm not driven by financial benefit but the passion behind what I'm spending my energy doing, and I feel so fortunate to be out here in the mountains that I love, looking over the town that I care about."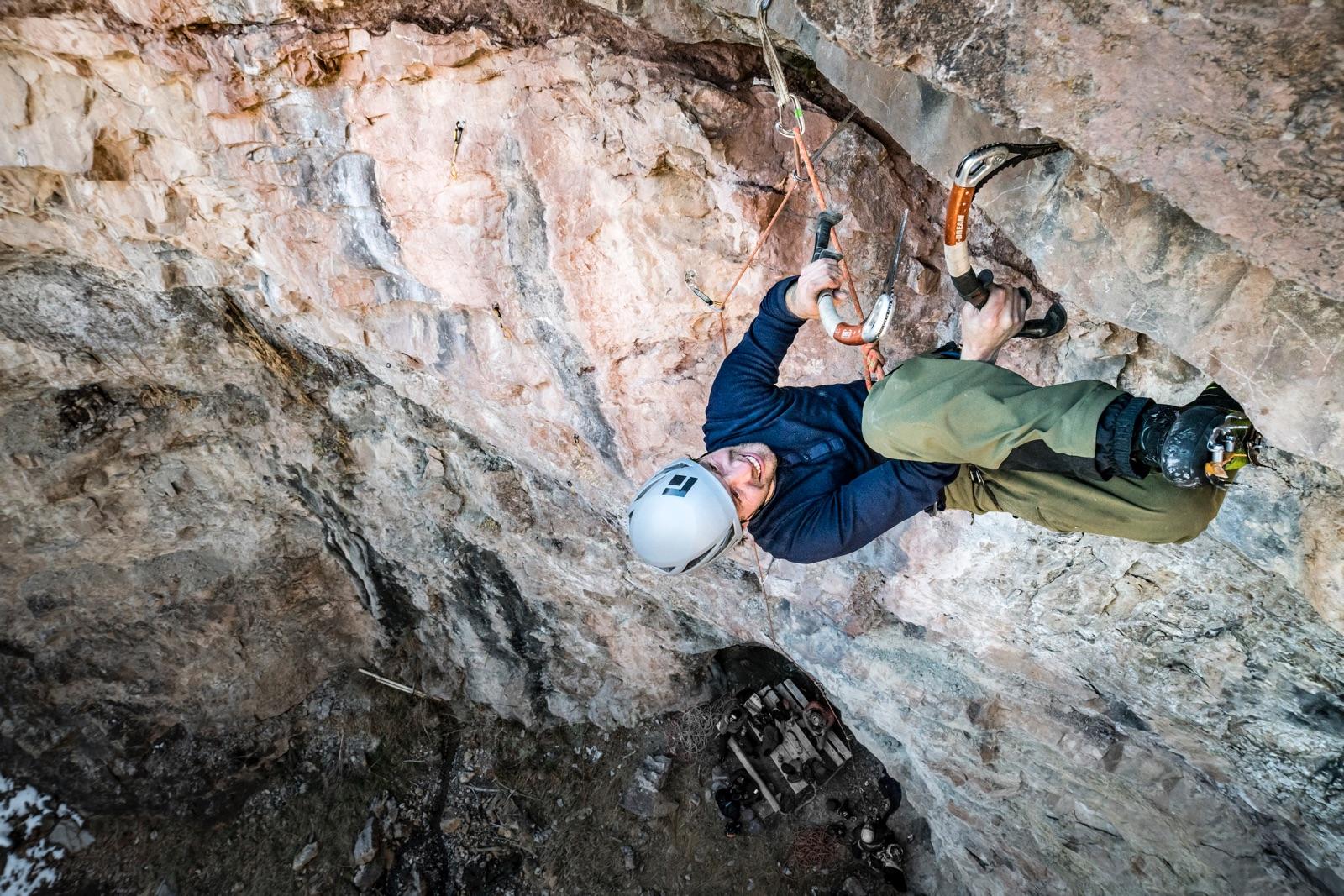 ---
Editor's Note: Before the Ouray Ice Park was owned by the city, or the United States Forest Service and hydroelectric plant, this area was home to the Uncompahgre band of Ute. The town is named for the band's leader, Chief Ouray.