By Kianna Jones
This article is part of our Generation Wild Coalition Storytelling series to give you an inside look at the work being done on the ground in Generation Wild communities – straight from the perspectives of the rockstars involved.
Kianna Jones was a summer Naturalist Intern for the City of Aurora, a Generation Wild of the Northeast Metro coalition partner.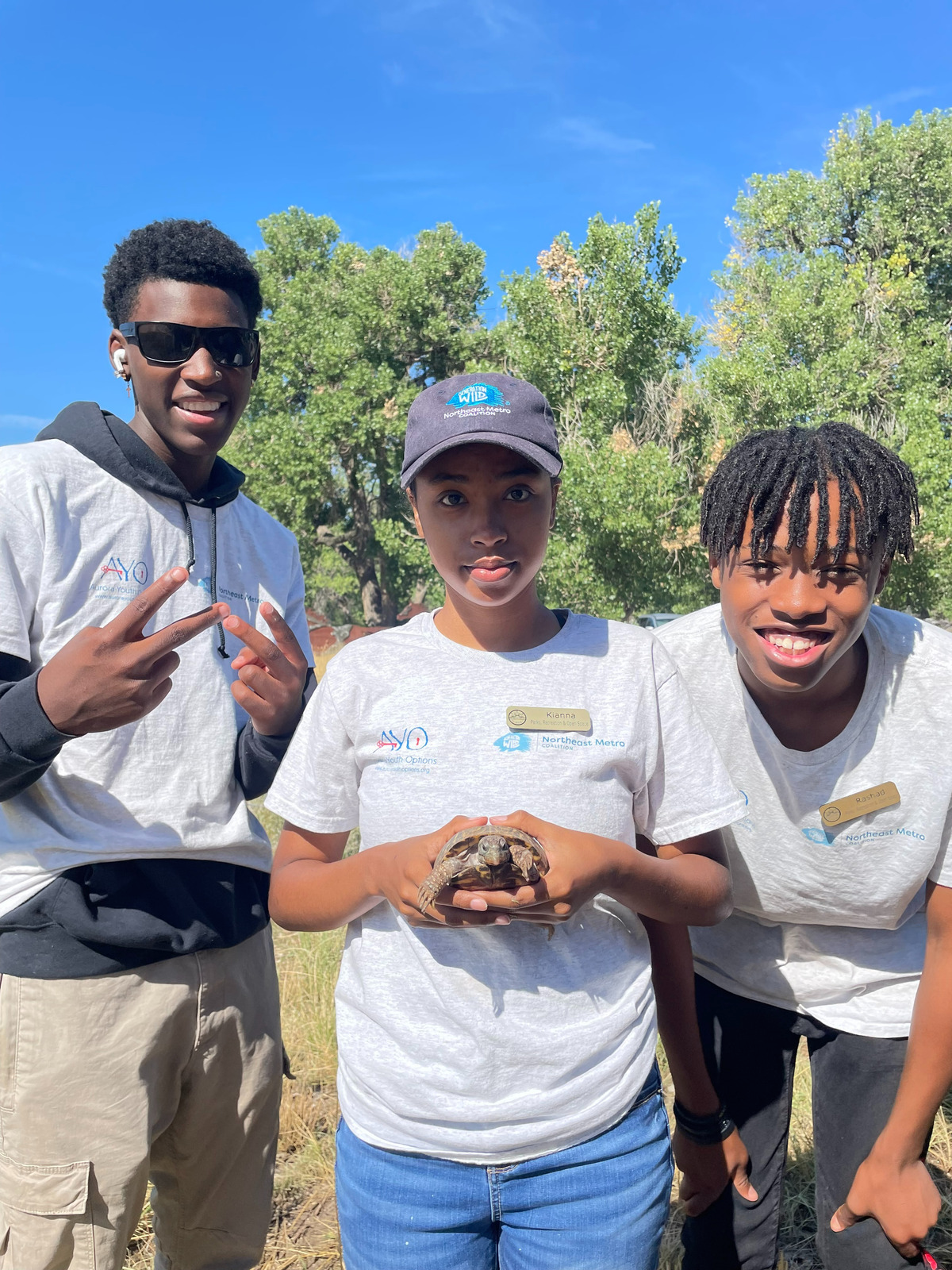 This summer completely changed my life for the better. My name is Kianna Jones and this summer, I worked as a Naturalist Intern for the City of Aurora. I was born and raised in Aurora, Colorado, and I absolutely love it here. My whole life I was uncertain about what I wanted to focus on as a career. And with my last two years of high school approaching, the pressure to figure out what I needed to do once I graduated was becoming overwhelming. 
When I was younger, I was never really into the outdoors, but as I've gotten older, my curiosity has grown, especially when it comes to all the different plants and animals I'm surrounded by every day.
A naturalist's job is to educate the public about the environment and maintain the natural environment on the land. Over the course of my summer internship, my job tasks included going to events and setting up stations to teach people about the environment we live in as Coloradans, and to provide opportunities for those that were interested in volunteering and interacting with the community. This experience completely shifted my perspective on working in a career field with both animals and children.  
As a Naturalist Intern, I was welcomed with open arms by the other Naturalists and all the wonderful people we met along the way. I created so many memories crawdad fishing, bug catching, bird watching, fishing, and kayaking with the children. I learned to be grateful for the little things, as they are often the ones that make the greatest impact on your life.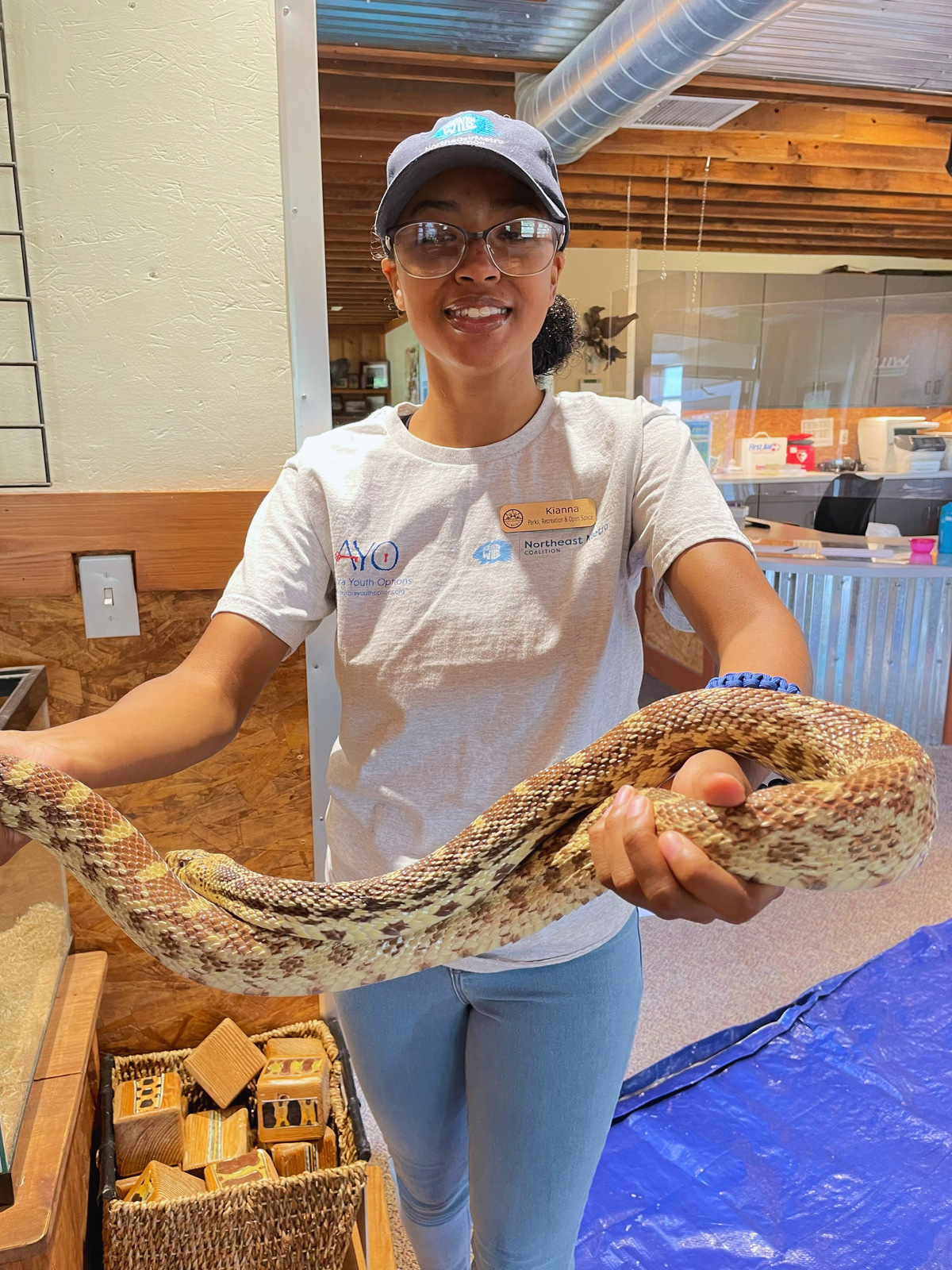 This summer job also allowed me to conquer a lot of fears, like my fear of snakes and spiders. Animals were handled quite often for the camps, and in the first couple of weeks I was strongly encouraged to become comfortable with all the ambassador animals that were housed at the nature center. I regularly fed the animals, which would be displayed to the nature center camp participants to teach them about the animals around them. I was lucky enough to be primarily stationed at the Morrison Nature Center, where I quickly became comfortable with our tiger salamander, box turtle, two bullsnakes, and our very own tarantula. Seeing all these species that live right here in Colorado opened my eyes to the diversity of ecosystems in our state. I couldn't believe I was living so close to all these amazing animals and I never took a minute to fully understand the ins and outs of these creatures and where they live. 
I appreciated that at every nature center we never did the same thing every day, and my coworkers always kept things interesting and insightful. I worked with diverse groups of people and built bonds with many children. Working with kids had always been a goal of mine, but I hadn't narrowed it down to one career path. Seeing all the passion my coworkers had for their jobs and how much fun they had was really helpful. It opened my eyes and helped me realize what career I want to pursue. I was inspired to be a Naturalist one day. So, I'm taking the necessary steps to put myself in the position to reach that goal. 
I think finding a job that you are passionate about is important. I'm so lucky to have a job that has continuously made me happy and provided me with many opportunities. I would like to extend a very gracious thank you to all the people I worked with and met along the way–all of you made this summer unforgettable and inspiring.