There's a lot of fanfare around grant awards, but what happens after the ceremonial checks are presented, the reporters have published their articles, and the interviews are over? Our grantees get down to business.
GOCO is funded completely by Colorado Lottery proceeds and has invested in more than 5,000 projects in all 64 counties to build parks and trails, protect wildlife, conserve land, and improve outdoor amenities like campgrounds and athletic fields. Read our annual report for more information >>
Each year, we award funding through competitive grant programs to local governments and land trusts. GOCO also invests half of its funding in Colorado Parks & Wildlife.
Grantees are typically allowed about two years to complete and close out projects. In August, seven projects wrapped up, investing $3.6 million of Colorado Lottery proceeds in communities across the state. Keep scrolling to see if one is near you: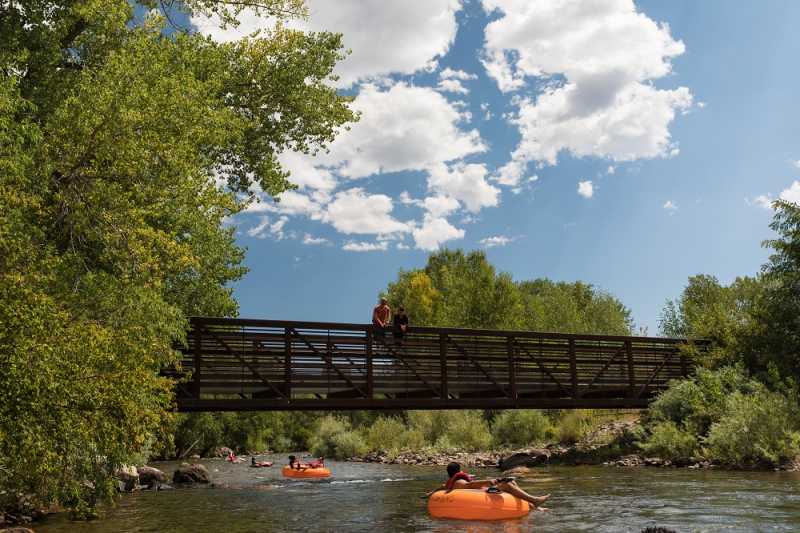 Denver South Platte River Vision Implementation Project
The City and County of Denver has been working for decades to provide public access to the South Platte River with the help of more than $19 million from GOCO since 1995.
The South Platte River Vision Implementation Project was most recently funded with a $4.6 million River Corridor Initiatives grant from GOCO in 2012. GOCO-funded efforts wrapped up earlier this year with completion of Grant Frontier Park improvements.
Overall, the city has created additional river access, improved fishing, and built amenities like trails, environmental playgrounds, pedestrian bridges, and more to make the South Platte River the premier outdoor destination within the City of Denver. Learn more about Denver's vision for the South Platte here >>
Peaks to Plains Trail: Clear Creek Canyon Phase
Jefferson County also recently wrapped up a multi-year effort funded through GOCO's River Corridors Initiative. The Peaks to Plains Trail is an ongoing effort to connect Denver metro area residents all the way to Loveland Pass with a 10-foot, concrete trail for pedestrians and bikers.
This first phase of the trail wrapped up this summer with the completion of the Big Easy trailhead, which was just opened to the public in October. This phase of the project built six miles of trail through Clear Creek Canyon, created better access to the creek, and added trailhead amenities like parking and restrooms. See what's next for the Peaks to Plains Trail >>[RD1]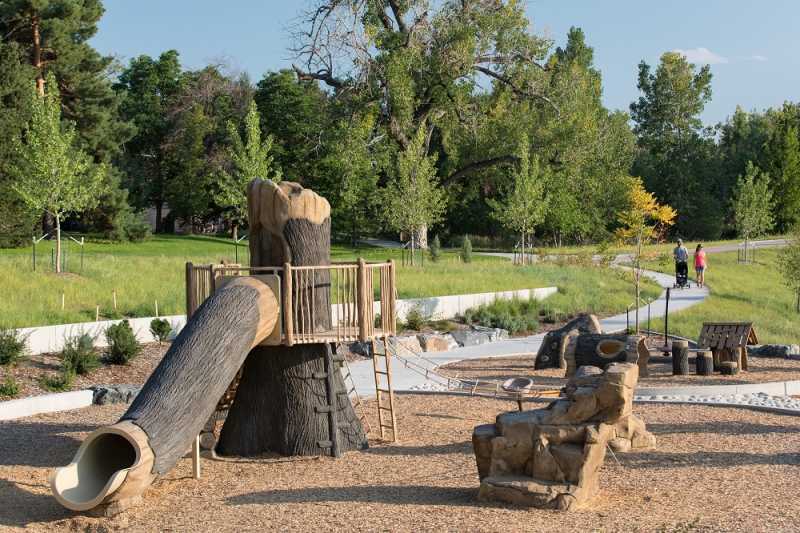 Willow Bay Acquisition
Adams County, in partnership with the Trust for Public Land, received a $3 million GOCO Protect Initiative grant to acquire 174 acres in Brighton. The Willow Bay Property was a once-in-a-lifetime opportunity, and the county's acquisition has been 20 years in the making. The property has a 100-acre reservoir near the South Platte River Trail. Willow Bay will eventually be opened to the public for non-motorized boating, fishing, paddle boarding, picnicking, and trail access. Find out more about Willow Bay >>
Stacked Lazy Three Ranch - Agate Prairie Conservation Legacy
Colorado Cattlemen's Agricultural Land Trust completed the second phase of a Protect Initiative-funded effort to conserve three working cattle ranches on the Eastern Plains. Together, the ranches, which are visible from Interstate 70 and numerous county roads, will represent the largest protected open space in Elbert County, achieving landscape-scale conservation of rare natural habitats.
Stacked Lazy Three is nearly entirely shortgrass prairie habitat, providing a critical home for wildlife species. The project will conserve 5,044 acres of land and 2.5 miles of streams that provide water for humans and wildlife alike. Learn how conservation works in Colorado >>
Taylor Elementary Playground Project
A $105,594 GOCO School Yard Initiative grant was invested into the Town of Palisade to replace outdated play equipment, install an outdoor classroom, and create several learning gardens, a walking path, and sitting areas at Taylor Elementary. Taylor Elementary has Palisade's only playground and is highly accessible to the surrounding communities. See how GOCO helps school yards across Colorado >>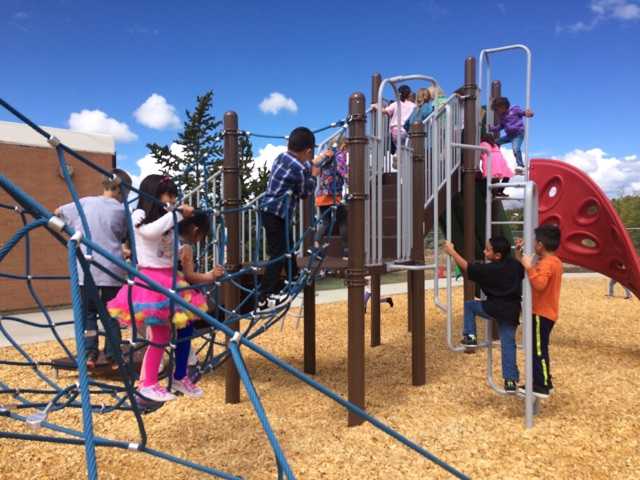 Walsenburg Miners Plaza
GOCO invested a $44,000 local parks and outdoor recreation "mini" grant into the City of Walsenburg to transform a vacant downtown lot into a park and plaza area that encourages the community to bike, walk, and enjoy the revitalized downtown area. The new Miners Plaza will host concerts, farmers markets, and other community events in the heart of downtown. Check out our webinar on how to apply for a Local Government Grant >>
West Park Elementary Play Yard
Lake County was awarded a $114,000 GOCO School Yard Initiative grant to renovate an existing playground at West Park that includes an outdoor classroom, community garden planters, a walking path, a sledding hill, new play equipment, a replica boulder for climbing, and several other nature-inspired play features. The playground will be utilized after school and during the summer and is highly accessible to the whole community. See how local governments and schools work together on GOCO's School Yard Initiative >>