There's a lot of fanfare around being awarded a grant, but what happens after the ceremonial checks are presented, the reporters have published their articles, and the interviews are over? Our grantees get down to business! Each month, we're bringing you a round-up of recently finished GOCO projects.
GOCO funding has built parks and trails, helped communities recover from floods and schools build new playgrounds, protected wildlife habitat and open space, and improved outdoor amenities like campgrounds and boat ramps. We are funded completely by Colorado Lottery proceeds and have invested in more than 4,800 projects in all 64 counties (you can read our annual report for more information).
Each year, we award funding through competitive grants to communities across the state and to Colorado Parks & Wildlife. Projects have two years to be completed; here's what crossed the finish line in January.
Monte Vista Community Sports Complex
Monte Vista High School's track was cracked and worn, unfit for school competitions and unusable after bad weather. The San Luis Valley community of Monte Vista banded together to create a vision for a free place to exercise for residents of all ages and abilities. In June 2014, the GOCO board approved a $350,000 grant to help build the Monte Vista Community Sports Complex, the first facility of its kind in Rio Grande County.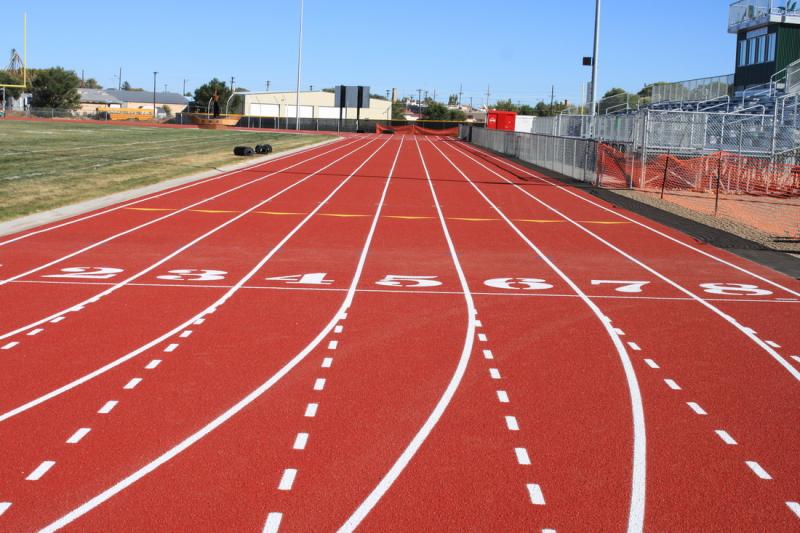 The project ultimately constructed an all-weather, ADA-accessible track outfitted with seven exercise stations, many of which were also ADA-approved.  The high school and middle school track teams held their first meets in more than 30 years in 2015, and the complex serves more than 1,100 students. Monte Vista Elementary School hosted their Smile for a Mile event in 2015 on the new track, which also played host to the Glenn Martinez Memorial 5k, created to commemorate a local veteran of the Iraq War.
For the first time, Monte Vista residents have a place to exercise, even if they can't afford a local gym membership. This close-to-home, easily accessible project connects a community to the outdoors and will be a testament to their dedication to good health for years to come.