FOR IMMEDIATE RELEASE
Chris Castilian to take the reins from Jim Spaanstra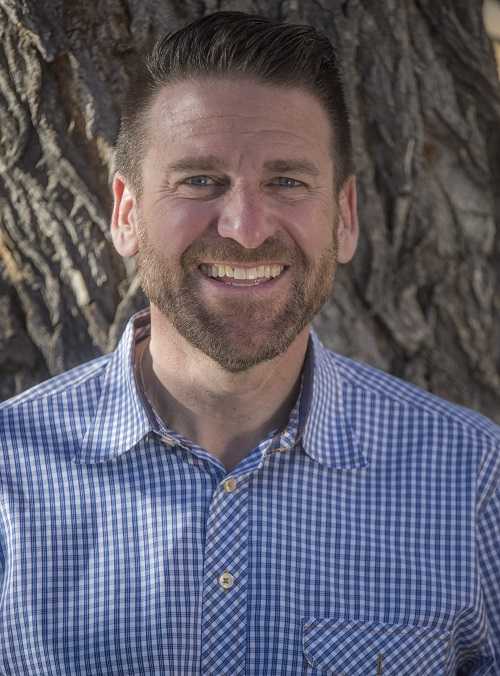 DENVER – The Board of Trustees of Great Outdoors Colorado (GOCO) has announced that Chris Castilian will be the organization's new executive director. Castilian brings a long history of public service and extensive experience from the private sector, as well as passion for outdoor recreation and land conservation. His first day with GOCO will be March 6, 2017.
"I'm honored to become GOCO's next executive director. I'm a believer in the GOCO mission, and I have this incredible opportunity to help further it, by working with valued partners across the state to protect land, connect Coloradans to nature, and inspire youth to enjoy and care for our great outdoors," said Castilian.
Castilian was most recently director of strategy and engagement for Anadarko Petroleum Corp., where he led government affairs, social investment, employee engagement, and stakeholder outreach for the Rockies region. In 2010 he led a broad coalition that worked with the Colorado Governor's Office and lawmakers to pass the Clear Air-Clean Jobs Act. Following Gov. Hickenlooper's 2013 call for 'zero tolerance' of fugitive oil and gas methane emissions, Castilian was instrumental in helping the state establish methane regulations that limit pollution.
"We're thrilled that Chris Castilian will represent GOCO as its executive director," said Gov. John Hickenlooper. "GOCO is an important partner to the State as we fulfill the vision of Colorado the Beautiful, with its goal of ensuring that every Coloradan will live within ten minutes of a park, trail, or vibrant green space. Chris's forward-thinking perspective and passion for the outdoors will help move this meaningful work forward."
A fourth-generation Coloradan, Castilian previously served as deputy chief of staff for Gov. Bill Owens. In the role, Castilian served as the primary legislative contact and policy advisor to the governor.
"Chris Castilian is a great choice to enhance and continue the mission of Great Outdoors Colorado. Chris is an outdoorsman himself who will bring to GOCO a tremendous background, knowledge, and experience, which will help GOCO make Colorado an even better state for us all, now and into the future," said Gov. Bill Owens.
Castilian was previously director of the Colorado State Board of Land Commissioners (State Land Board), the state agency responsible for managing lands that the Federal Government has granted to the state in public trust. While directing the State Land Board, Castilian worked with The Nature Conservancy and the U.S. Department of the Interior to help conserve Baca Ranch in the San Luis Valley. He was also director of legislative affairs for Colorado Counties, Inc., a membership organization representing county commissioners from around the state.
"Chris Castilian's knowledge of Colorado communities, commitment to bringing people together through a shared vision, and enthusiasm for the outdoors will support GOCO well as the organization pursues its mission of protecting and enhancing the state's parks, trails, wildlife, rivers, and open spaces," said Ken Salazar, former U.S. Senator and Secretary of the Interior.
Castilian has served as a commissioner for Colorado Parks and Wildlife for the past six years and is the group's immediate past chair. He is highly engaged in the community, having served on several other boards of nonprofit organizations in the Denver metro area, including Volunteers for Outdoor Colorado, Downtown Denver, Inc., and Civic Center Conservancy, and was previously the chair of the Colorado Creative Industries Council. Castilian is an avid outdoorsman who skis, adventure races, and participates in ultra-endurance mountain bike races.
"The Board of Trustees is extremely excited to welcome Chris Castilian as executive director. We're confident his expertise in strategic management, government relations, and community building will be great assets for GOCO and our many partners and that Chris will be a strong, energetic leader as the organization implements its strategic plan—Protect, Connect, Inspire. His innovative approach will help shape the organization's future," said Jason Brinkley, chair of the GOCO Board.
"As we welcome our new Executive Director, the Board of Trustees would also like to express our sincere gratitude to Jim Spaanstra for his strong leadership as GOCO executive director for the past 10 months and for his enduring impact on the organization. Jim's commitment to and love of GOCO are second to none, and we will forever be indebted to him for his service," said Brinkley.
Spaanstra, who was a seven-year member and vice chair of the GOCO Board, led GOCO through a transition since May 2016 when Lise Aangeenbrug departed the organization to become the executive vice president of the National Park Foundation in Washington D.C.
"Jim Spaanstra worked with me on GOCO since the very beginning, and the conservation community was thrilled when he stepped up last year, at tremendous personal sacrifice, during an important time for GOCO. He showed true dedication to furthering the organization's bold strategic plan focused on protecting land, connecting people to nature, and inspiring the next generation to get outdoors. We have been fortunate to have someone of his character and merit leading an organization that Coloradans need and can be proud of," said Sec. Salazar.
"We are grateful to Jim Spaanstra for his impressive work on behalf of GOCO and for his commitment to land conservation and outdoor recreation opportunities that benefit all Coloradans," said Gov. Hickenlooper.
Great Outdoors Colorado (GOCO) invests a portion of Colorado Lottery proceeds to help preserve and enhance the state's parks, trails, wildlife, rivers, and open spaces. GOCO's independent board awards competitive grants to local governments and land trusts, and makes investments through Colorado Parks and Wildlife. Created when voters approved a Constitutional Amendment in 1992, GOCO has since funded more than 4,800 projects in urban and rural areas in all 64 counties without any tax dollar support. Visit GOCO.org for more information.