Located on the west side of the South Platte River near Alameda Avenue and Jason Street, Johnson-Habitat Park is Denver's first environmental education-focused park. What was once a landfill dump site is now an innovative recreation amenity with a signature concrete jetty, stone amphitheater, and a fire pit along the river's edge.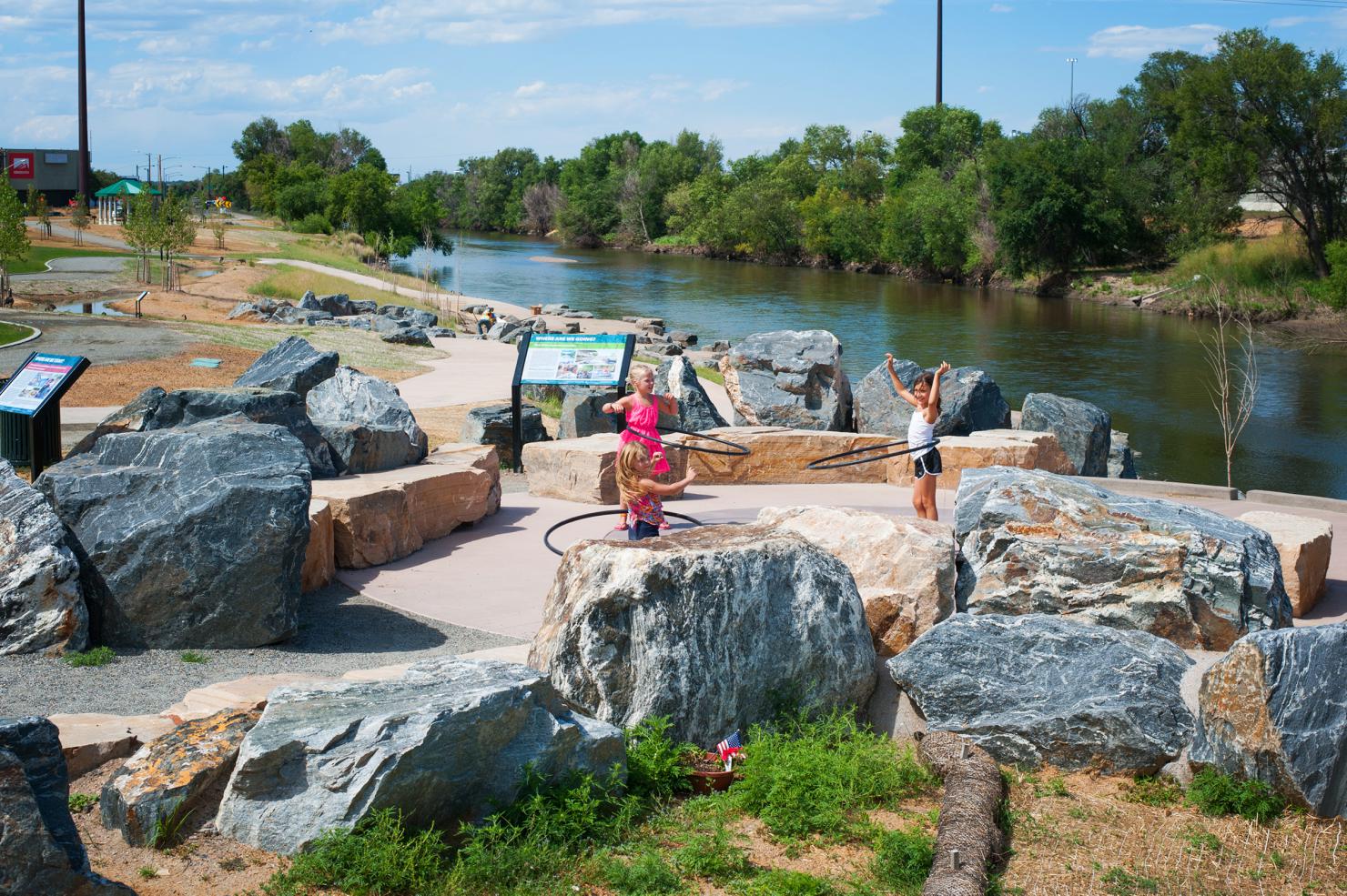 The park offers an outdoor classroom and places for kids to enjoy free play with climbing platforms, rock sculptures, and sand areas. Youth-serving nonprofits supervise urban camping experiences there. The project also included enhancements to the South Platte River Trail, expanding a bike path and soft-surface pedestrian trail.
The GOCO board awarded $1.4 million in funding for the park to the City and County of Denver as part of its Rivers Initiative. Collaborators included the Green Greenway Foundation, Urban Drainage and Flood Control District, and the U.S. Environmental Protection Agency.