There's a lot of fanfare around grant awards, but what happens after the ceremonial checks are presented, the reporters have published their articles, and the interviews are over? Our grantees get down to business.
GOCO is funded completely by Colorado Lottery proceeds and has invested in more than 4,900 projects in all 64 counties to build parks and trails, protect wildlife, conserve land, and improve outdoor amenities like campgrounds and athletic fields. Read our annual report for more information >>
Each year, we award funding through competitive grant programs to local governments and land trusts. GOCO also invests half of its funding in Colorado Parks & Wildlife.
Grantees are typically allowed about two years to complete and close out projects. In September, 16 projects wrapped up, investing $3,141,555 of Colorado Lottery proceeds in communities across the state. Keep scrolling to see if one is near you: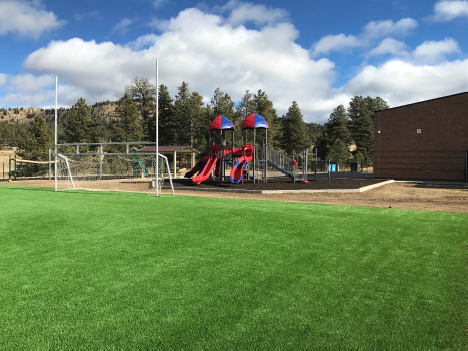 Lake George Community Field, Playground, and Fitness Trail
Through a $184,275 GOCO grant, the Lake George Charter School in partnership with Park County updated an old playground and gravel area with new play equipment, artificial turf, picnic pavilions, and a trail with fitness stations. The playground is available to the whole community for use during non-school hours. The school leveraged a $150,000 grant from the Colorado Health Foundation to complete the project. Learn how schools and local governments work together on GOCO grants >>
Baxter Gulch Trail and Crested Butte Open Space Stewardship
The Town of Crested Butte was awarded a $25,200 Youth Corps grant to build one mile of the Baxter Gulch trail. Western Colorado Conservation Corps spent four weeks finishing building Baxter Gulch Trail and removing noxious weeds, wrapping up a six-year trail project. Learn more about Youth Corps grants >>
Poncha Pass Conservation Legacy – Pheasant Valley Ranch
Through a $438,500 GOCO grant, Colorado Cattlemen's Agricultural Land Trust (CCALT) purchased a conservation easement on a portion of the Pheasant Valley Ranch, one of several properties in CCALT's Poncha Pass Legacy project. The conservation easement encumbers 1,766.2 acres of the 3,850-acre ranch. The property's pasture and grassland provide habitat for elk and other big-game species, as well as potential habitat for the threatened Gunnison sage-grouse. Find out more about conservation easements >>
Wright Property – Horsetooth Foothills Conservation Project
Larimer County purchased a conservation easement on 837.1 acres of the Wright property, located approximately six miles southwest of Fort Collins, with the help of a $1.5 million GOCO Protect Initiative grant. The property is ecologically rich, including nearly 1.25 miles of Redstone Creek, and provides habitat to a diversity of important species. The Wright property shares its northeastern border with Horsetooth Mountain Open Space – Larimer County's most heavily-used public recreation site. Learn about GOCO's Protect Initiative >>
High Line Canal Visioning Project
Arapahoe County Open Space, on behalf of the High Line Partners Conservancy, was awarded a $75,000 GOCO planning grant to create a vision for the 71-mile High Line Canal. The document creates a cohesive plan for future recreation around the canal. Check out the Community Vision Plan >>
Duckett Creek Ranch Fire Mitigation & Wildlife Habitat Enhancement
Through a $22,500 GOCO grant, Mile High Youth Corps – Southern Front Range worked with San Isabel Land Protection Trust, where they removed burned woody debris and treated invasive vegetation on a private protected ranch in Westcliff. The project improved wildlife habitat, reduced risk of fire, and created more scenic views for visitors. Check out the Colorado Youth Corps Association >>
John Griffin Regional Park – Tamarisk & Russian Olive Abatement Project
Canon City Area Recreation and Park District invested a $30,000 GOCO grant to hire a chainsaw and pesticide application crew from Mile High Youth Corps to remove the invasive tamarisk and Russian olive trees that are detrimentally affecting native species from a 19-acre portion of its John Griffin Regional Park in Fremont County. Learn how to join Youth Corps >>
Manitou Springs Baby Splash Pool
The City of Manitou Springs received an $80,500 GOCO grant for safety upgrades and expansion of its 44-year old outdoor baby pool at the newly renovated aquatic facility. The upgrades include improved safety for its users and allows for 40 children in the pool instead of 10 which it previously held, allowing for program expansion and swim classes. Learn about local government Grants >>
Montezuma School to Farm Manaugh Garden Project and Ohana Kuleana Community
The Montezuma School to Farm Project (MSTFP) and The Garden Project of Southwest Colorado (GPSWC) trained and worked with Southwest Conservation Corps (SCC) to install a new school garden at Manaugh Grade School and outdoor classroom at the Ohana Kuleana Community Garden in Durango through a $25,200 GOCO grant. Over 1,200 youth and adults will be served annually by these two projects. Check out GOCO's Youth Corps grants >>
Intemann Trail Fire Mitigation Project
The City of Manitou Springs invested a $30,000 GOCO grant to use a chainsaw crew from Mile High Youth Corps – Southern Front Range for four weeks to complete a fire mitigation project along the Intermann Trail, an area identified as high risk for wildfire. The trail is heavily used by residents and tourists, and helps form a critical fire break between urban and wildlife areas. See how GOCO and CYCA partner >>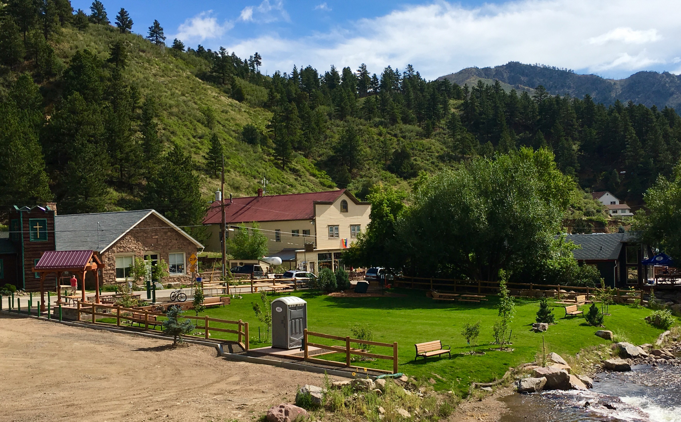 Jamestown Town Square
During the September 2013 flood, the Town of Jamestown received approximately 16 inches of rain in a 48-hour period, destroying much of its infrastructure and residential housing. The town was awarded a $131,784 GOCO grant to restore the town center with tables, seating, fencing, vegetation, and to implement erosion control measures. Watch our grant writing webinar >>.
Swallowtail & Ringtail Trail Corridor
With a $27,600 GOCO grant, Mile High Youth Corps performed erosion control and tread work along approximately 10 miles of trail within the Nelson Ranch and Pike Hill Open Space properties in Douglas County. Get involved with Mile High Youth Corps >>.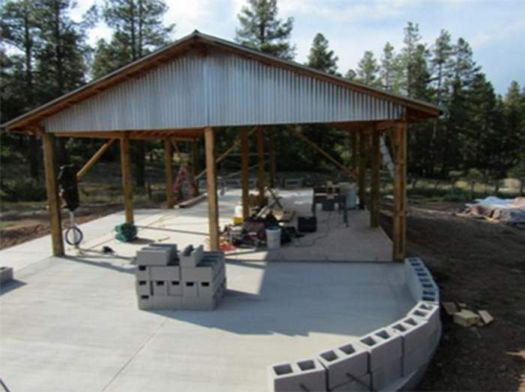 The Nature Center at Butler Corner
The Montezuma Land Conservancy acquired a conservation easement on a 263-acre property near the San Juan National Forest, outside the Town of Dolores with support from a $264,560 GOCO investment. The landowner intends to use her property as a learning laboratory and nature center to serve children in the community. Several hiking trails currently traverse the property providing access to unique landscape features. In the future, the landowner hopes to create a nature center that will provide classroom space for lectures and other opportunities for environmental education. Learn how to apply for an open space grant >>
West 44th Avenue Trail
The City of Golden was awarded a $210,386 GOCO grant to construct a mile-long concrete trail along West 44th Avenue that connects the city with Tony Grampsas Park and North Table Mountain. This trail fills an important gap in providing a safe connection for people in the city to access local parks and trails. View current grant opportunities >>
Spring Creek Trail Restoration
Through a $12,500 GOCO grant, Rocky Mountain Youth Corps worked on 900 feet of the Spring Creek Trail in the City of Steamboat Springs to enhance trail safety, prevent erosion, and protect water quality. . Apply for a GOCO Youth Corps grant >>.
Spring Creek Park Maintenance & Mitigation
At Spring Creek Park in Brookside, Youth Corps assisted with fire mitigation and performed maintenance tasks on bridges, benches, restrooms, and trails to enhance the overall quality of the park. This was enabled by a $26,400 GOCO CYCA grant. Become a volunteer at Spring Creek Park >>.